As we adapt to new ways of working, living and shopping during the COVID-19 pandemic, could the crisis transform retail for good?
by Nicole Srock.Stanley, CEO & Founder, dan pearlman Group Berlin
We all are struggling for answers to the current challenges. But we also want to look into the future and encourage people to rethink society and economy with expertise, creativity and optimism. The current crisis caused by the COVID-19 pandemic has the potential to transform retail, and life, as we know it.
Adapting to crisis mode
For one thing, we are seeing a good deal of helpfulness and community spirit right now. Crisis creates solidarity. Former competitors are working together and new partnerships are being built.
In addition to this, we are experiencing a quantum leap in digitalisation. Even though digitalisation has been an abiding theme for more than ten years, discussions have been controversial. Now, this virus is overtaking the sceptics and is becoming a transformation accelerator.
Companies have to be flexible right now. They have to adapt quickly and even put their business models under scrutiny. Those who have installed digital and agile new work formats have a clear advantage. And many of those are also offering their services digitally or expanding them. Digital connections are building bridges in society and the economy.
My conclusion: this crisis offers the chance to move together as a society and to get necessary changes off the ground.
How COVID-19 could transform retail
For stationary retail, two essential questions arise. Firstly, can businesses sell from closed stores, and if so, how? Secondly, how can they digitally unlock their stores if they have previously ignored the idea of having an online presence?
The latest solutions are smart and diverse. For example, drive-in retail, such as at Karls Erdbeerhof in Germany. This enables sales despite closed stores.
Another interesting example is live stream shopping. For example, hello-lisa.com has been running this service in order to create a bridge between closed shops and consumers at home.
In addition to this, Google local inventory ads can advertise nearby available products that can be delivered by bike courier. Retailers could also create their own shopping channel through Instagram.
Now is also an ideal time for new platforms to emerge, connecting small, local retailers and clients without involving giants like Amazon. For example, wir-liefern.org in Germany.
All this shows how COVID-10 has already begun to transform retail. There is plenty of scope for creative co-operations. What counts now are quick solutions and unconventional thinking.
Looking to the future
It is highly likely that the COVID-19 crisis will transform retail in the long term too. Operators must be prepared for the fact that business as usual, especially in stationary retail, will be hard to reclaim. From my point of view, there are several reasons for that.
On the one hand, many customers, especially older consumers and risk groups, will have an increased need for security. They may avoid shopping and other potentially crowded activities until a vaccine is available.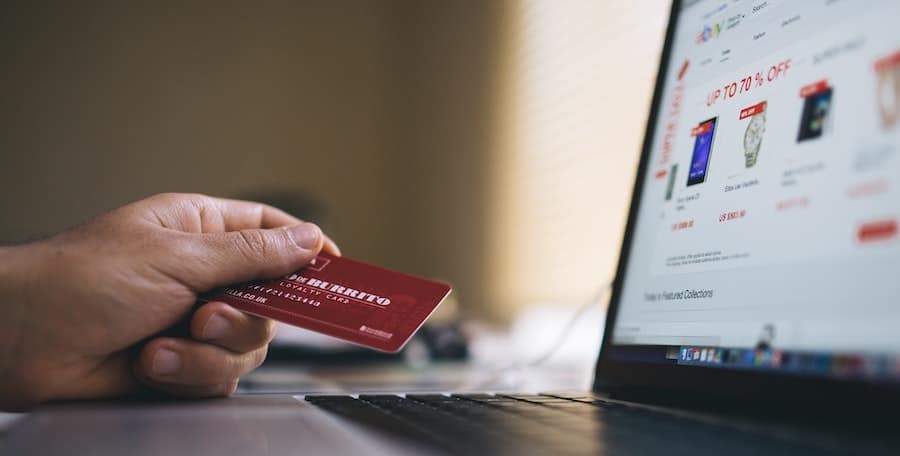 On the other hand, even those who previously disliked online shopping have now been forced to adapt. Now, traditional demand purchases are more likely to fully take place online. This is aggravated by the fact that much of the loss in sales is seasonal. Therefore, this cannot be caught up on later when the restrictions are lifted.
This meets with a thinning finance coverage of retailers and the pre-existing problems in retail. So, it's clear that the crisis has arrived at an already troubling time for retailers.
A new quest for meaningfulness will drive consumers in a post-COVID-19 world, transforming retail
In addition, a new way of thinking is likely as a result of the pandemic. People will begin to question whether they really need to consume, and what they actually need to buy. Conscious consumption will be an emerging trend.
Currently, we are seeing first-hand how beneficial it is for our planet to stop the global consumption wheel. I think that a new quest for meaningfulness will drive consumers in a post-COVID-19 world, transforming retail.
Transforming retail after coronavirus
In the future, it will be key to understand retail as a part of the leisure industry. It is fast becoming a leisure activity, with which a real leisure and entertainment value is associated. That is why retail must work to provide enough experiences per square meter. But that alone won't be enough.
After social distancing, the human factor will become a key element. Consumers will put more emphasis on kindness and expertise, loyalty and trust. Good consulting, a personal touch and the creation of trust and loyalty are becoming essential success factors. Customers can no longer be a just a source of cash,  but instead will become part of the shopping family.
From my point of view, the human factor will become essential, especially for small retailers and manufacturers. In this new hyperlocal environment, we will discover our favourite stores and come to love our local suppliers. Community is cool.
In the future, retailers can score here when they redefine their production in Europe. A new form of co-retailing will arise from the formation of communities. Therefore we can add to the successful formula of "experience per square metre", expanding it into "community experience per square metre".
The role of the human element
During this crisis, consumers are becoming patrons of retailers, hotels, gastronomy and cultural institutions in a new way. With things like gift cards, customers can support fragile businesses.
In addition to this, there is also a variety of new initiatives to support businesses that may be struggling, For example, some clubs are collecting donations by live-streaming from empty venues.
View this post on Instagram
The relationship between customers and providers has shifted. And after supporting these businesses, consumers won't want to go back to being perceived as nothing more than a source of income.
What is next?
Thanks to COVID-19, and its potential to transform retail, many things are now possible. We are shifting into turbo mode, finding digital solutions and starting to be creative. When we work to make the best of this crisis, we'll succeed. Right now, we need long-term thinking and quick reactions.
The COVID-19 pandemic can function as transformation catalyst – for creative business models, new retail ecosystems, more digitalisation and more humanity. And, perhaps most importantly, for a sustainable and human-centric world with a healthy climate. It's up to every one of us.
Therefore, my advice is: transform! Give space to disruptive ideas, try out new things and be a creative visionary. Creativity is the currency of the future and right now it counts more than ever. We can change the existing model of "profit, people, planet." Instead, we can work towards "planet, people, profit" – in exactly that order.