Ideum is an experience design company that uses emerging technology to create meaningful experiences and exhibits that evoke wonder and awe while telling important stories about history, art, culture, and science. We work with museums, educational institutions, and more from around the world.
We create exhibits that have a lasting impact through a visitor-centric interactive and immersive experience. Ideum uses immersive digital tools like projection mapping, LED tiles and video walls, touch tables, IoT devices, and more to create interesting and compelling experiences. We also have fabrication capabilities that allow us to build unique, integrated exhibits and installations.
Our hardware touch table and display products are designed and built to be used in social environments to encourage interaction and collaboration. Ideum designs and builds products that are reliable and long-lasting.
Multifaceted work
Our work spans education, interactive technology, art, gaming, and entertainment. We have completed over 100 hundred interactive projects exploring a wide variety of topics from art, culture, history, science, and technology.
Ideum has 45+ employees who specialize in software and hardware design, human-computer interaction, user experience, and interaction design, computer vision, A/V systems, programming, fabrication and installation, video and photography production, gaming, research, and user evaluation, museum planning, and writing and editing.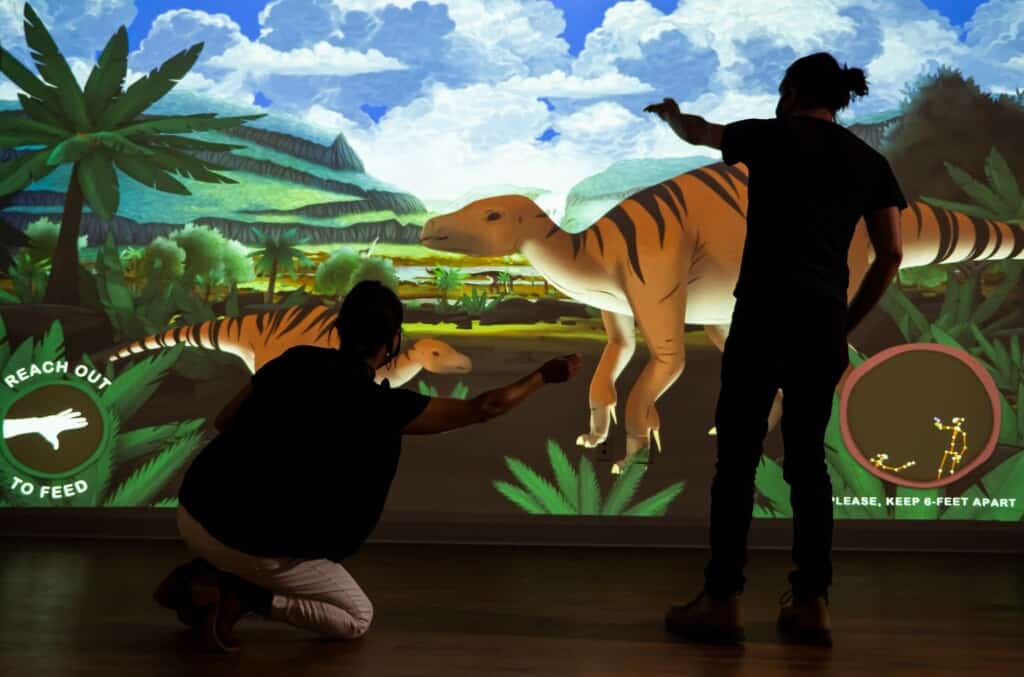 Unique products
Ideum builds hardware products and develops content and specialized software. Unlike other design firms that often specialize in only one of these areas, Ideum understands all of the skills and components that are necessary to create an innovative and compelling installation.
We are experts in content development, hardware, software, custom design, and fabrication. We use a wide range of tools and materials.
Ideum is also an A/V dealer and distributor with partnerships with 3M, Barco, BrightSign, Christie, Crestron, Intel, LG, and others. We often partner with leading AV firms like AVI-SPL, BBI, Diversified, Electrosonic, and others on larger projects.
Industrial Design, Product and Software Development
Ideum's Industrial Design group incorporates a range of multitouch and display technologies that are used in custom projects, touch tables, and displays. These include motion sensors and HCI and IoT devices.
The group has also designed and built a variety of custom exhibitions and unique installations for public spaces of all kinds.
Ideum's active R&D group is dedicated to investigating new input devices, sensors, electronics, software packages, and other emerging technologies.
We have produced Tangible Engine which is a leading object-recognition software package for multitouch tables.
Ideum also developed Touchless.Design during the pandemic in 2020. This is an open-source initiative that was created in partnership with Intel and the National Gallery of Art.