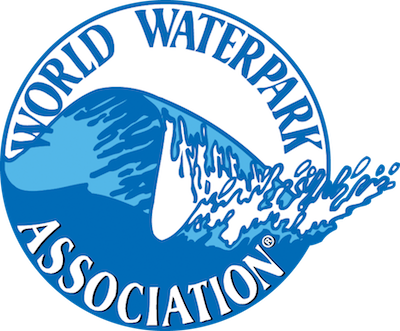 The World Waterpark Association, which was started in 1981, is an international, member-based trade association that serves waterparks, aquatic venues and spray parks of all shapes and sizes located in more than 40 countries.
The WWA is focused on providing park and supplier members with the education and networking that they need to operate safely and effectively.
There are approximately 1200 members of the WWA. Membership within the WWA includes park members who develop, own, operate or manage water-leisure facilities and supplier members who supply products or services to waterpark facilities or developers.
The WWA is host to an annual symposium & trade show, which takes place in a different city in the U.S. each year. The Symposium typically features more than 45 seminars and workshops on core industry issues, as well as personal and professional development. Special workshops are dedicated to specialized areas of our industry such as development and operation of resort, international and public-sector facilities, as well as marketing and revenue generation topics.
The Trade Show features 300+ exhibit booths (more waterpark exhibitors than any other amusement show in the world) of professionals representing both the newest ideas in waterpark products and services, plus those proven performers that have strengthened and sustained the industry throughout the years.
As part of its commitment to water safety initiatives, the WWA launched the World's Largest Swimming Lesson™ event in 2010 to build awareness about the fundamental importance of teaching children to swim to prevent drowning. Each year, WLSL events provide more than 20,000 man hours of water safety training in a single day. Since its inception, more than 319,000 children and adults have participated in WLSL lessons. The 11th Annual World's Largest Swimming Lesson™ will take place on Thursday, July 16th, or any date of your choice in June, July or August. This global event will celebrates its 11th year of sharing the message Swimming Lesson Save Lives™ with millions of kids and adults. Local WLSL events will take place at hundreds of locations throughout the summer of 2020.