Emma Chaplin has been Director at the Association of Independent Museums (AIM) from February 2018. She also served as an AIM council member from 2003 to 2014. AIM is a national charity which connects, supports and represents museums, art galleries and heritage sites.
Chaplin started her career as Assistant Museums Officer, for Kirklees Cultural Services. She then went on to work for several organisations, including the Dock Museum in Barrow-in Furness, the Boat Museum in Ellesmere Port (now National Waterways Museum), Flintshire County Council and Cheshire County Council.
She ran her own consultancy business, Emma Chaplin Heritage and Museum Services, from 2009 – 2018. During this time, she worked on projects for Arts Council England, the Welsh government and museum development teams in England, as well as small independent museums. Chaplin was awarded the Fellowship of the Museums Association in 2010.
A passion for museums
Explaining what attracted her to the sector, she tells Blooloop:
"I studied history at university because I was interested in it. Since I was going to spend time at university, I wanted it to be something I enjoy doing. As I did my degree, what I really wanted was to have a career where I still worked with history. But I didn't have any idea how that might happen."
She was fortunate in that she was doing history at Glasgow University.
"They offered some work placements with Glasgow museums. So I went off to Kelvingrove Museum on a sort of work placement as part of my course and loved it. I was asked to help with the documentation of the arms and armour collection. For the first time, I thought, gosh, this is a job I'd really like to do. I really enjoy doing this."
Accordingly, she went on to do a Master's degree in Museum Studies at Leicester University. Then she started applying for jobs.
"When I started my career working for Kirklees Council [as Assistant Museums Officer], I worked in Huddersfield," she says. I was looking after a photographic collection at Tolson Memorial Museum. After this, I worked in Barrow in Furness and Ellesmere Port. I was looking after old boats in both places, which is interesting."
The joy of working with collections and people
Chaplin moved on to work in North Wales for several years, then Cheshire. Following this, she went freelance to do consultancy work for almost a decade before joining the Association of Independent Museums.
"I have worked with lots of small to medium museums that have interesting collections. Places that are embedded in their communities. I have worked with independent museums and local authorities. I think the thing that has run through my career is the joy that it brings to audiences when you get it right and you engage them. And the joy of working with the material history of the world around us."
"I've been working in museums for over 25 years now, which I can't believe. I still think of myself as learning. I am still learning, but suddenly I'm 25 years in."
Chaplin may have seen a lot of museums over that period, but they still excite and engage her.
"There is a lot that museums need to do better," she says. "The great thing about my job with AIM is that, although I don't work with one museum, I get to have a relationship with all our 1200 members.
AIM: the Association of Independent Museums
AIM was set up in 1977:
"At the time, independent museums were relatively new kids on the block. They were being set up in big numbers. Many of them by people who were really enthusiastic about a particular historic site, a collection, or a piece of history. Spaces where there wasn't a museum already telling that story.
"The Association of Independent Museums was set up to give a voice to those museums so that they were recognized within the wider museum world. But it was also set up as a practical support organization for the people who were running these museums and learning how to be successful.
AIM is there to provide a practical, supportive, helpful community for people who are running independent museums
"What AIM does today is still very true to that. We're there to provide a voice for independent museums. We advocate for them, never more so than in the last few months.
"AIM is also there to provide a practical, supportive, helpful community for people who are running independent museums. Whether they are experienced and at the top of their game, or quite new. We get calls every week from people who are wanting to set up new museums, and who want to learn where to start. AIM can help them with their first steps."
The aim of AIM
Chaplin has had a long relationship with AIM:
"I was on the board for some time while I was still working in other roles, back in the early 2000s," she says. "So, I know something about its history, and how it developed.
"When I started this role in 2018, the Association of Independent Museums had really come on, becoming an Arts Council Sector Support Organisation. There was now a small staff team. I inherited a position of strength, but one which needed to develop to be fit for the future.
"We restructured the staff a bit and brought in some new expertise. And we have an office now for the first time, at the National Waterways Museum in Ellesmere Port."
Chaplin has tried to ensure that the organisation has kept true to its original values and aims, in terms of being a strong voice for the sector. Her goal is for AIM to be a practical, supportive environment for people in independent museums.
"The proof of the pudding has been in the last six months, while the sector has faced its biggest ever crisis. I'm really proud of the way that the staff team has been able to react quickly. We've changed our programs. The Government has not stopped hearing from us about all the support that museums need.
"I like to think that under my leadership we've proved ourselves to be up to the challenge of being a modern membership organization. The work had started, but I have helped evolve to the position where, when we have had big challenges in the last few months, we've been able to step up and deliver for our members."
Independent museums and COVID-19
However, there is still, Chaplin says, more to achieve:
"When lockdown came on 23 March, for income streams, it was like a tap that was turned off overnight. People were suddenly facing the challenge of how to pay their bills and pay their staff. How to survive, in a way that no one had ever planned for.
"Ironically, the museums that had been most successful at generating their own income, that ran on 90, 95% self-generated income, were the ones facing the biggest jeopardy. That has been museums small and large. Some of the biggest museums in our membership, and also some small ones as well."
The smaller museums, where overheads are lower, often found it less challenging to weather the COVID storm than their larger counterparts.
"The initial package of government support, particularly the job retention scheme and the retail, hospitality and leisure grants, gave a lot of AIM members just enough breathing space to survive through the summer," says Chaplin. "Along with the emergency funding in the sector through the Arts Council, National Lottery and Heritage funds."
In March and April, Chaplin feared that museums might flounder quite fast.
"Fortunately, that hasn't happened," she says: "The measures have kept people going. Now, we are in a position where museums are starting to reopen. But the financial danger is still there, as the job retention scheme ends.
"The cultural recovery funding that we were delighted to receive from the government is there. But we know there are big demands on it, and we don't know how far it will stretch.
April 2021 is going to be a moment of truth, if people get to that point
"So the danger remains. I wouldn't like to characterise it for museums across our wide membership of the Association of Independent Museums. Someone said that we were facing three winters; we had winter 2019-20. Then this year has been, in essence, a winter with very little opening, and then we'll go into the next winter.
"April 2021 is going to be a moment of truth, if people get to that point. What sort of trading conditions will there be for people?
"It has been really tough, but AIM members have been brilliant. They've risen to the challenge. They've adapted, they've rewritten their business plans, applied for grants. These museums are doing a great job."
Independent museums working to reopen safely
As museums consider the necessary modifications and strategies for reopening safely, Chaplin says:
"One of the things I've been struck by is that our members have been endlessly creative in looking at how they can adapt their visitor experience for a COVID-safe environment. At the moment we're anxiously tracking how people are getting on. We are monitoring how their offer is working with visitors.
"We have members of the Association of Independent Museums that are now offering a much more personalized visit. They are looking at doing things in family bubbles rather than having big numbers of people."
"Equally, organisations have worked to set up one-way systems in their museums. And to bring in live interpretation where they might have relied on more hands-on media and touch-screens before."
The core question for most of AIM's members is whether the income generated by the new visitor numbers will be enough to sustain them, says Chaplin:
"We are still learning, along with the rest of the attractions industry, what the appetite of people for going out and visiting museums will be. Who is coming back, and are they coming in big enough numbers?
"One of the key things for a lot of our members will be how they can work with schools come the new term. The schools market is an important part of the business for a lot of our members. I know places are looking at how they can create virtual classrooms and do things digitally if schools can't go out. But it's all very new."
The future is still nebulous. She says:
"The only thing we can say for certain is there's a lot of uncertainty. I see people being really creative, working hard to reopen their museums and get things right. However, so much is out of our control at the moment. We don't know if that's going to be enough for long-term sustainability.
"That's where we are."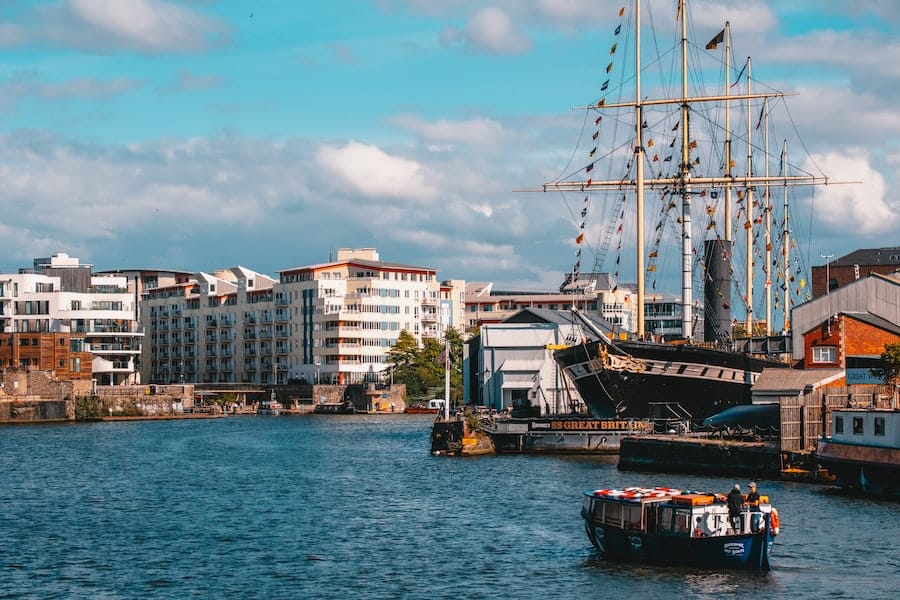 AIM was part of the working group involved in writing the reopening guidance for the museum sector.
"People have had to jump through lots of hoops and make lots of changes," she says. "But a lot of them have come through that with a good visitor experience, which is remarkable.
"Having said that, a lot depends on the type of museum that you've got, and on the site. If you've got a very tight indoor space, it's incredibly difficult to see how that's ever going to offer a viable COVID-safe experience.
"Those are the organizations that I'm most worried for. Because it's going to be a long time before they're able to get back to any sort of normal operating, it would seem."
Chaplin is very conscious that the challenges facing independent museums reflect those facing the whole sector.
"When COVID hit, independent museums like those our association works with were hit hardest and first," she says. "This is because they were most vulnerable to their income streams being turned off. Local authority museums, and university museums, and the other parts of the museum sector are also going to face enormous financial challenges."
When COVID hit, independent museums like those our association works with were hit hardest and first
"The timeline for them will be slightly different, as the financial implications of COVID hit local authority and university budgets, and so on.
"We are well aware that AIM members represent one part of the sector. But that we are part of a sector that is experiencing this in different ways."
Members of the Association of Independent Museums: fuelled by passion
Chaplin recognises the optimism and capacity for hard work of AIM members as they work to accommodate a difficult situation:
"We have spent the last few weeks working with members. For instance, helping them apply to the Arts Council and Heritage Fund for the Cultural Recovery Fund grants. People are focused and committed.
"The passion that they put into setting up their museums goes through and through their work. And their determination to keep things going and not let this be the challenge that finishes them off is clear. Let's hope that pays off."
In conclusion, she says:
"Over the last six months, both AIM as an organisation and our members have risen to the challenge remarkably. I am in awe at how well our Association of Independent Museums members have buckled down and got on. They are still delivering great museum experiences for their visitors. Some of them can't open yet, but hopefully, they will.
"Our job is a) to support them while they do that, and b) to keep telling government and funders what is needed to make sure that the sector remains vibrant, and that, once we are through this, we're in a really good position to push on from it. We want to continue to evolve and develop, and to be relevant for 21st-century audiences."
Background image © Royal College of Physicians