Over thirty years ago, in the company's previous incarnation as Heritage Projects, it created York's ground-breaking Jorvik Viking Centre, a world away from the rather dry museums of the time.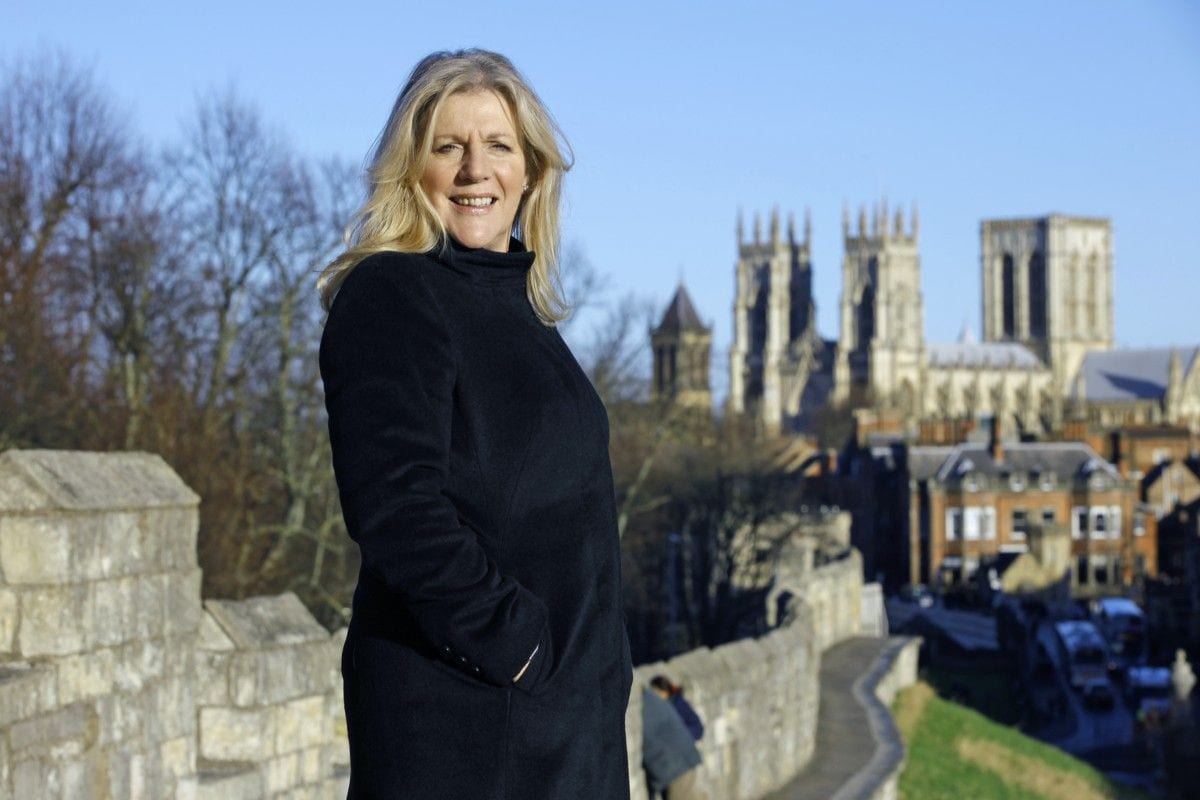 Juliana Delaney, Continuum's CEO for the past nine years, was employed as the centre's marketeer – almost unheard of for visitor attractions back then.
"On the day that it opened, there was a queue around the block, " she says.
Since then, Delaney has been the driving force behind the company's numerous successes. These include Portsmouth's Spinnaker Tower and, more recently, Coronation Street: The Tour.
Blooloop spoke to her about why she believes in storytelling over technology, and why her employees are more important than her customers.
Jorvik Viking Centre – a Museum Like No Other
"Back in 1985, I was a serious marketeer. Tourism just caught me by the ankle and tripped me up, and I've been a part of it ever since, " she says.
That the Jorvik Viking Centre came into being at all was partly down to the power of television. A businessman happened to see a programme about an excavation in York. They were struggling against time to rescue artefacts before a shopping centre was built on the site. The man approached them and offered to help them raise funds.
See also: Continuum Attractions' Kevin Smith on working with Star Wars and The VOID
"He turned into the champion of a permanent exhibition on the sight of that archaeological excavation, " says Delaney. "It was a dynamic combination of an entrepreneurial businessman and a broad thinking archaeologist. They turned that excavation into a museum that was like no other."
Juliana Delaney: "I kind of pre-date the vikings"
In 1984, museums were still very much of the hands-off-glass-case variety. Immersive storytelling experiences, now an industry no-brainer, were virtually unheard of.
"I had been part of a design company that had helped create the Viking Centre in the first place. I kind of pre-date the Vikings. When I came to join the Viking Centre, I remember a colleague saying to me – this is not the only star in our firmament: we've got many other ideas for taking good stories in great locations and turning them into commercial businesses – and, that really was the basis of what was then Heritage Projects."
It was also the beginning of Delaney's career in a sector she had never seriously considered.
"Tourism then was something that you didn't consider as a career. Maybe even today it's considered, wrongly in my opinion, to be a career that is secondary, " she says.
Championing the Tourism Industry
"A lot of what I do now is to raise the profile of a career in this industry. It's a great industry to be part of; it's making people happy, and who could better that as a job? And, you're doing things during the week that people pay to do on the weekend. So I'm a great champion of the industry, even though I fell into it by accident. Back in 1985, I was a serious marketeer. Tourism just caught me by the ankle and tripped me up, and I've been a part of it ever since.
"Tourism is an industry that does two things: firstly, it changes nations. Where you have successful tourism, you rarely have home grown unrest. And, the other thing I would say, as a British tourism guru, it's one of the industries you can't offshore, you can't have people working in the industry sitting in another country. So, it adds to the value of the British economy, and it does so through people who are employed here. That's a great credit to the industry as well."
She believes the variety and spread of Continuum's attractions across the UK bodes well for the future.
"From tall towers to underground basements, from culture with a very high brow capital C, to culture with a kicking K. Spanning from the South Coast to the capital of Scotland.
"We may not be dominating the world yet, but we have a brilliant spread of 8 attractions and one ready to reopen elsewhere. That, for me, is a really great success for the business."
Tower Power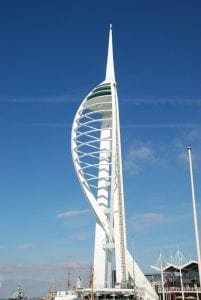 "We've got a 170 metre high viewing platform in Portsmouth, the Spinnaker Tower. Still, for me, it's a 'wow' visit. We talk about 'wow' in our industry, and we try to manufacture it all the time, but this is special. When people come out of the lift, step onto the viewing gallery and are surrounded by the view, they just go WOW! I'm so proud to be running the Spinnaker Tower. The content is constantly changing, and it is actually outside our window, the ships, boats, sky, weather, it's unique in that way.
"At the other end of the country, we've got Mary King's Close in Edinburgh, which is the basement of a city chamber underground. It used to be the home of Edinburgh residents in the 16th and 17th century, where they lived and plied their trade. We tell the story of Edinburgh life over that period without any gimmicks, mannequins, waxworks or high tech equipment. We just tell an exceptionally good story exceptionally well in a very memorable place. And, it is an absolute success story.
"When we took it over from the city council, they said we might get 50, 000 visitors. We thought we'd do better than that. We're now at over 200, 000 visitors, because there is no further capacity to fill: it's a finite space. Visitors from around the world consistently enjoy it as somewhere that is totally unique. They take away memories they couldn't get elsewhere."
Coronation Street: The Tour
Visitors were given a tour of the original sets used in one of the nation's best-loved TV series, Coronation Street, and it was another huge hit. Surely closing it must have seemed counter- intuitive?
"It was always going to be a temporary attraction, " says Delaney. "We opened up the sets that had just been vacated after 30 years of filming, and used the same technique of not overwhelming it with technology, but of finding the honest and engaging stories that flowed through the place, then opening our arms in welcome to visitors who wanted to come in, and sharing that story. It created a fascinating visitor attraction, which over the 18 months welcomed well over 800 thousand visitors. For the brand, and also commercially for us and ITV it was a resounding success."
The attraction closed in December 2015 to allow for redevelopment of the site. But, The Street had already paved the way for another ITV studio tour.
Emmerdale
"We worked with ITV to open the older studios alongside the current studios where they film Emmerdale in Leeds, " explains Delaney. "They were the original studios: when they moved on to the new ones, we took them over.
"We told that story, but also the story of how telly is made. How that world is brought to their TV sets every night fascinates people. We opened the studio experience in late September of this year. Again, like Corrie before it, it has been fantastically successful. This one, though, is for at least three years, and if the studio isn't needed, then we'll keep it going."
Continuum's involvement with the new Royal Mint Experience in Llantrisant, South Wales, is as a service provider rather than an operator.
"Continuum operates in three ways: investing in our own visitor attractions, partnering with companies like ITV and we also offer a very straightforward service for other people. And that's how we came to run the Royal Mint.
"It's an absolutely amazing factory that's literally making money – millions of pounds worth of coinage for England and countries around the world. And, they chose to open a visitor attraction so people could glimpse inside.
"They've got a business to run, so we helped them this year to open their visitor experience. Our teams are operating the project on behalf of the Royal Mint as they continue to operate."
Emirates Air Line – London's Cable Car
Back in 2012 Continuum was awarded the contract to set up and operate the front of house for the Emirates Air Line cable car link across the Thames.
"Our most unusual challenge was to open the Emirates Airline cable car, a new crossing for the Thames. It opened during the Olympics. We're used to dealing with lots of people, but on one weekend we had 30, 000 people. We also transported Princess Anne and family, Boris Johnson and Arnold Schwarzenegger."
"So, we've got this pedigree of investing in projects, owning them, working in partnerships, and also operating on behalf of third parties who often have other business interests and don't understand the tourist business. We don't do anything else, such as design, which we had done in the past. We're very focused now.
"It's a great business to be leading and it's a great time to be leading it as well."
Tourism is Reaping the Benefits Post Brexit
Some might view that as a bold claim post Brexit. Delaney, however, says that one of the biggest beneficiaries of the falling pound is tourism.
"The industry was very anti leaving Europe. I felt that the industry was strong enough to position itself whichever way the vote went. The world is buying into the luxury brand of Britain at the lowest cost it's been for a long time. And, therefore, we've seen a huge rise in incoming visitors to the UK, coupled with the reverse: a lot of British people are seeing the cost of going abroad going up, and have, over the recession, come to see holidaying at home as the only option.
"I guess I never said it was going to be a bad thing to leave Europe, or a good thing. I just felt the industry was strong enough to ride whatever happened."
On a personal level, though, she was very much in the 'remain' camp.
"I'm half Dutch and have always felt very European; the vote greatly dissapointed me. But, as a business leader, there are things that you can control. Even the industry, working together as it now does, couldn't control that. Success in this industry, and success of the leader, is being able to swivel and go in a different direction. So, that's my approach."
The Campaign to Reduce VAT
For some time now, both BALPPA (The British Association of Leisure Parks, Piers and Attractions) and the BHA (British Hospitality Association) have been backing the campaign for a reduced rate of VAT to support investment and growth in the industry. Where does she stand on this debate?
"I am very aware that greater minds than mine, Nick Varney (CEO of Merlin Entertainments) and others, have campaigned long and hard for a reduction in VAT. If it happens, brilliant. However, I can't see that, in a situation where the country is challenged to find income from all different sources, they will take the risk of cutting VAT. So, it's a good ask, but I'm more sceptical and I don't think it will be accepted. Now, there's a very strong argument that says to keep asking. I am a great believer in never taking no for an answer.
"But, I think there are other things like fighting to get less red tape, fighting to get better support for apprenticeships, working collectively as an industry to raise the profile of our industry as a whole – those, I think, are things that are probably more achievable."
Delaney sits on the Board of the Tourism Industry Council, a collaboration between the Government and the tourism industry. They're focusing on improving the tourism sector including jobs, transport and deregulation.
Continuum Entertainment
Continuum is divided into three sub-brands, one for heritage attractions such as the York chocolate attraction, another for iconic attractions, and a third which, until recently, encompassed a heritage farm park under the Explore Attractions heading.
"We've taken ourselves out of the farm park business and our 'Explore' brand will shortly change to a different one. We are creating a new sub-brand which is going to house our entertainment portfolio of Coronation Street and we also run Emmerdale Village, the external sets.
"We're going to change our explore brand into Continuum Entertainment, and move our pack of TV collateral into that new sub brand. So there you are: you have it first!"
Employees First, Customers Second
Business structure aside, it is the people you employ, says Delaney. The people who work for you and greet your guests, they make or break your business. It is not about buildings or technology – nor the size of the build or marketing budgets.
"The greatest gratification I have got by being CEO of this business is to create a different culture from the one that was here before. And, how I did that – how I still do that – is to put the people who work for me at the top of the business. It's too easy to say that it's a case of reversing the pyramid. We talk about it in terms of the fact that it is the teams who are front of house, running the visitor attractions, who are actually the stars. They are the ones who could lose a customer for life, or make a great visit. For me, that makes them far more important than me in this business.
Common Sense
"So, we run on the basis that the teams are the most important people. Everyone else is there to support them and to make their jobs as easy as possible. And, it's a very easy philosophy: it's just common sense. I always think that if I was at the door or our attractions, I would welcome every visitor. I would treat them like it was my business, say hello and wave goodbye. But actually I don't do that anymore. That's all in the hands of other people. So I have to help them be as good as I would want to be if I had that job.
"What people loved most about our Coronation Street attraction were the staff and the teams who took them around. And, I think it's just the best philosophy and every business should see it like that."
Delaney cites a book by Indian electronics CEO, Vineet Nayar, Employees First, Customers Second.
"We're not there, " she admits. "If I asked every one of our employees if they felt like that, they'd say no. I see that as meaning we need to work harder to get that philosophy through the company."
More Top Roles for Women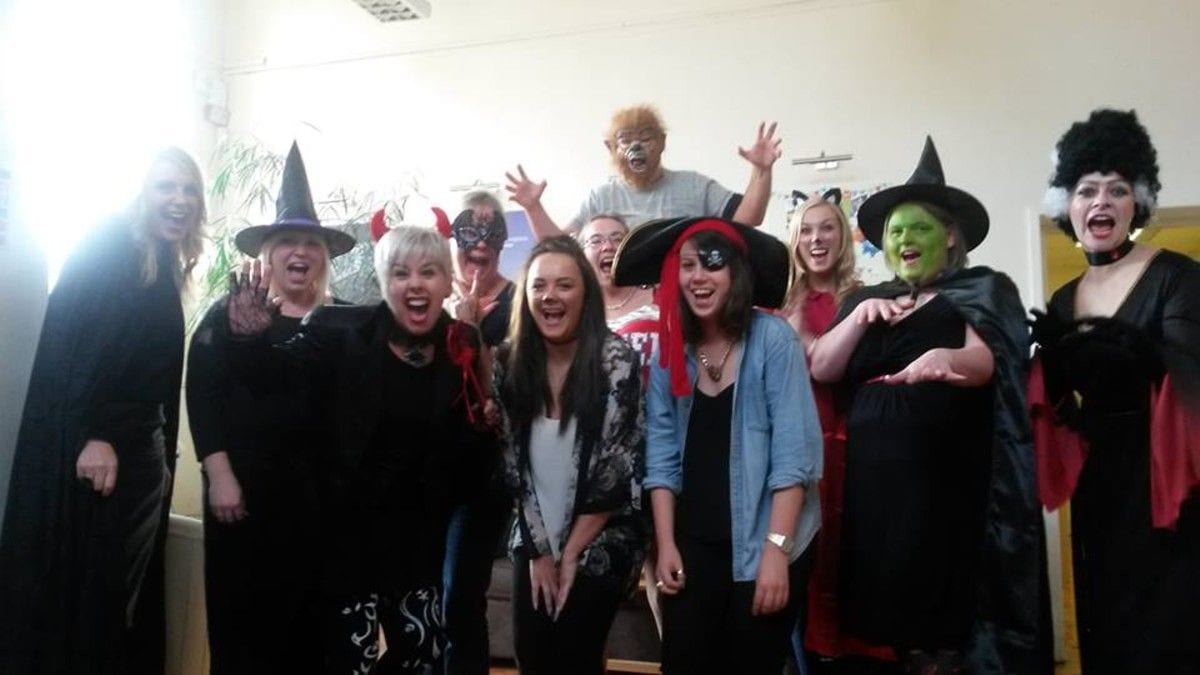 "I'm going to say something controversial now. I think it's easier to do that if you're a woman. Which is why I think that there should be more women in top roles in the boardroom. Not on the basis of quotas, but just because there are some things that women are naturally and intuitively just better at, because of the nurturing gene.
"That doesn't mean that men can't do it. But most women have the ability to do a cracking job and empathise with the people who work for them. I would also say that it helps if you have started near the entry point of the industry. If you start in a job and work your way through, then you never ask anyone to do anything you haven't done yourself."
The Future of Continuum
So, how does Delaney see Continuum growing over the next few years?
"Running a business and maintaining it at the same level is quite an achievement these days. Part of me is very happy on behalf of the company that we have been able to continue to be highly regarded, to find new opportunities and to do well. The other part of me would like to keep adding to our portfolio. We've set a target of doubling the number of attractions. We're not there, but we're nearly there.
"You've got to be careful that you don't pull a business along too far or too fast. I think I'm not going to write a three year strategy, but a one year or 10 month strategy, and keep updating it.
"As long as we keep doing what we do, I think there will still be opportunities for us. Hopefully, ones in Northern Europe as well – Holland, Belgium, we need to think a little bit broader than Britain. Because of, and in spite of, Brexit."
Image credit: Continuum Attractions