It is among Finland's most popular leisure-time destinations. In 2016, Heureka teamed up with Fantasia Works, the Finnish subsidiary of Lappset. Now, the collaboration that began in 2016 is stronger than ever.
For over a decade, Heureka has been building touring exhibitions. These regularly tour other museums and science centres. Heureka Overseas Productions Ltd (HOP) is a subsidiary of Heureka. HOP has been responsible for the rental and sale of the itinerant exhibitions since 2003. Heureka began collaborating with Lappset Creative, a leading provider of themed and branded activity attractions, in 2016.
Since joining forces, Fantasia Works, the Finnish subsidiary of Lappset, has been making copies of Heureka-designed prototypes – developing and re-engineering these for distribution around the globe. Together, the two companies are promoting and selling these exhibits worldwide.
To date, these have gone on to be installed in science centres in Macao, Norway, Ireland and Estonia.
Offering full turnkey projects on a global scale, Fantasia Works will now capitalise on its extensive sales channels to sell the exhibits more effectively.  The exhibits retain the original high quality, along with the signature Heureka look.
Building on this collaboration, Lappset Creative and Heureka are also working together to create new kinds of exhibitions. This includes consulting, designing and even building completely new science centres, extensions or upgrades.
Tapio Koivu is the CEO of Heureka Science Centre. He talked to Blooloop about the unique science centre, its history and ethos, as well as the forward-looking collaborative venture with Fantasia Works and Lappset Creative.
The joy of discovery
Introducing the centre, Koivu says: "Heureka is a science centre which started 30 years ago. Our mission is to bring the joy of discovery to a wide audience here in Finland. We are like science museums in the UK, for instance. Although we are not actually a museum, so we don't have collections.
"We develop our own exhibitions, rather than relying on objects or collections. We try to inspire our visitors to get interested in science in various ways. In doing so, our exhibitions form the most important media. Learning and science communication is our core."
Heureka's original founding members included the University of Helsinki and the Helsinki University of Technology. Also involved in its conception were the Federation of Finnish Learned Societies, and the Confederation of Industries.
"We try to take what is relevant and current in science," says Koivu. "We turn that into something that everyone can enjoy and get inspired by. It can be challenging. But we have developed it into something that is very interactive and engaging."
Something for everyone
Heureka has a wide variety of offerings when it comes to exhibitions. The science centre has planetary exhibitions, displayed for around a year at a time. It is also home to semi-permanent ones, changing every five years. Heureka's permanent exhibitions remain as they are and explain basic physical phenomena, such as sound and light.
Then there are what Koivu refers to as 'tinkering zones'. "We have our 'idea workshop'; where we have open challenges, mostly for kids, to build things. We also have a maker space for more serious projects, with laser cutters and 3D printers."
There are labs with programmes for different age groups. These explore chemistry, physics and biology.
The museum also hosts various events. These range from adult evenings to company-specific events. The centre can host parties for over 1000 people. "We hold open events every now and then," says Koivu. "We have a dome theatre where we can show different, mostly space-related movies, but also movies about nature."
Exhibitions to engage, educate and challenge
The museum uses a variety of media to engage and educate. "We also do a lot of outreach activities outside our venue. For example, at the moment we have workshops and shows on a cruise boat, and we also have a pop-up show."
For the scientific community, the rise of anti-science and fact-resistance is a challenge. It faces climate change denial, the anti-vaccine lobby, flat-earthers and conspiracy theorists. "It's a question for the whole scientific community, both in Europe and the US," says Koivu. "Fake news is something we all try to fight against. Part of that is creating places where people can discuss how to enhance their capabilities of thinking more critically.
"Science can play a role in checking facts and helping people to form an educated opinion on what is true. Science isn't always the truth itself, but it does help you to form an informed opinion of what is true.
"We try, collectively, to find projects where we are more active in spreading scientific information and knowledge throughout the whole community. Paris, for example, has a large science centre called the Cité des Sciences et de l'Industrie. This has just been rewarded for one of the actions that they are doing. They are creating an environment where you can see short video clips on different things that puzzle people. Visitors can obtain brief but accurate answers to those questions."
Collaborating with Lappset
Explaining how the collaboration with Lappset Creative came about, Koivu says: "We have always developed our own exhibitions. A good exhibition, obviously, requires a certain level of investment. After it has been on display, it doesn't make sense to scrap it or dump it somewhere.
"Putting the exhibition into containers and renting it to other centres around the world is something the industry is used to doing. After all, we're not in competition. We're local players, with a catchment area for each centre of about two and a half hours' drive.
"It makes a lot of sense to tour these exhibitions around, and we've been doing this now for about 29 years. It's potentially a way of generating additional revenue."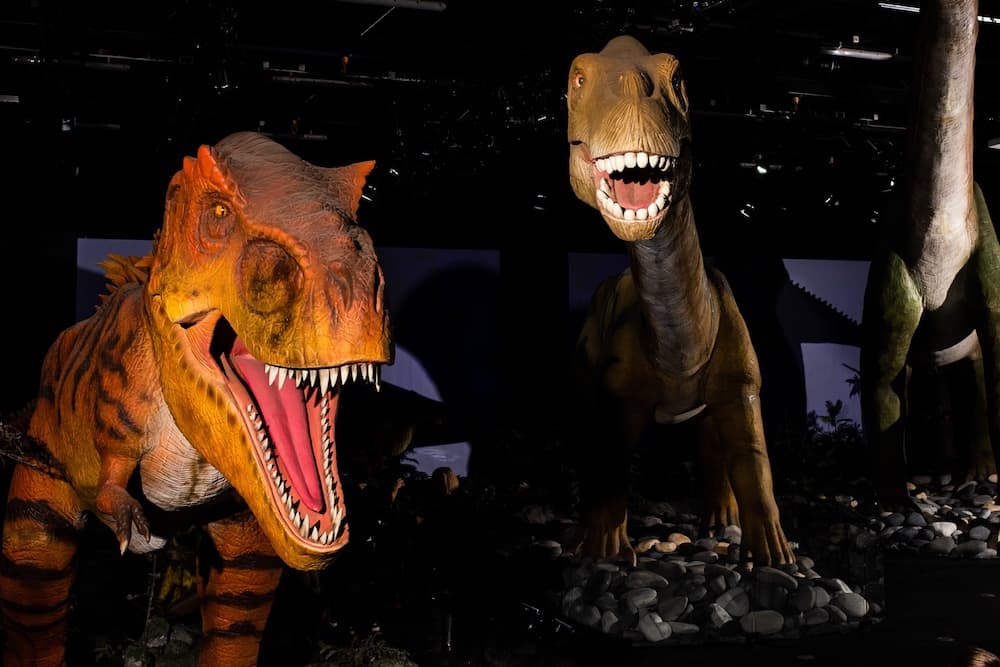 However, the process has previously been a bit haphazard. An exhibition that works at Heureka might not work elsewhere. The market is unpredictable and demand fluctuates. Not all exhibitions are scalable either.
Building on experience
The lifespan of a touring exhibition might be, on average, five to seven years. Koivu explains that the oldest exhibition touring now dates from 2009. It is currently opening in Coventry, its 10th destination. "That's been a huge success for us," says Koivu. "Yet, the revenues could be so much better. So when we looked at this, we thought about ways in which we could make the model work for us in other ways."
Lappset Creative has extensive international experience in designing, building and delivering themed activity attractions. Lappset Creative creates, manufactures and installs themed activity parks, including projects with many world-famous and much-loved children's brands. For example, the Moomins, well-known characters from Merlin Entertainments and Mattel, and The Tale of Peter the Rabbit from the Beatrix Potter story. It is part of the Lappset Group Ltd.
The Group was established in 1970 and brings extensive experience in creating and providing playful learning, play and exercise environments. It has worked on projects for all ages and has a distributor network which extends to over 50 countries worldwide.
Duplicating exhibitions
The initial idea was that Heureka could duplicate interesting pieces from its exhibitions. Koivu says this has proved to be successful so far. Heureka has delivered duplicate pieces to the science centre in Macau. It has also provided some pieces locally in Finland, as well as Estonia, Dublin and Norway.
"In order to do this, we used Fantasia Works, a subsidiary of the Lappset group, as our sub-contractor," says Koivu. "Encouraged [by the success], we thought that together with Lappset, we could go on to build more. We could expand the model.
"Lappset is engaging globally more than any of the other players in this field in Finland.  We realised that if they could market and do deals based on our designs and productions, it could work well for both of us."
Heureka devised a contract which allows Fantasia Works to do the construction itself.  This includes marketing, production, assembly and delivery on behalf of Heureka.
"Our role is as the source of ideas and design innovations behind new science experiences. We make the first version, the prototype. And then we look on from the sidelines, ensuring that the content and the interactive parts are what they should be. Fantasia Works, in turn, will be the driving force that makes things happen on a larger scale."
Finland is a small country. Collaborations like this work to increase its agency in the global marketplace.
Prize-winning, innovative content.
Heureka Science Centre is known for its groundbreaking exhibitions. "Our centre here is known to be edgy with its productions," says Koivu. "It has won prizes globally. We feel that we are innovative, and have something really worthwhile. Lappset and Fantasia Works can be a means of scaling that."
Koivu says there is a lot of potential demand, globally. "The market demand seems to be growing. Especially if you look at Malaysia and China which have some lovely museums, and not a lot of content. It really seems like there will be a lot of opportunities in both those parts of the world. And also in other centres in more traditional development areas.
"Some organisations have decided that producing their own exhibitions is way too expensive. Because of this, they've turned their model towards outsourcing. A centre that creates its own productions is beginning to be the exception, rather than the rule."
There is, he says, a science centre in Belgium, Technopolis, which used to be run on very similar lines to Heureka. This has now outsourced all design and manufacture completely. "I see them now as a customer, of course," adds Koivu.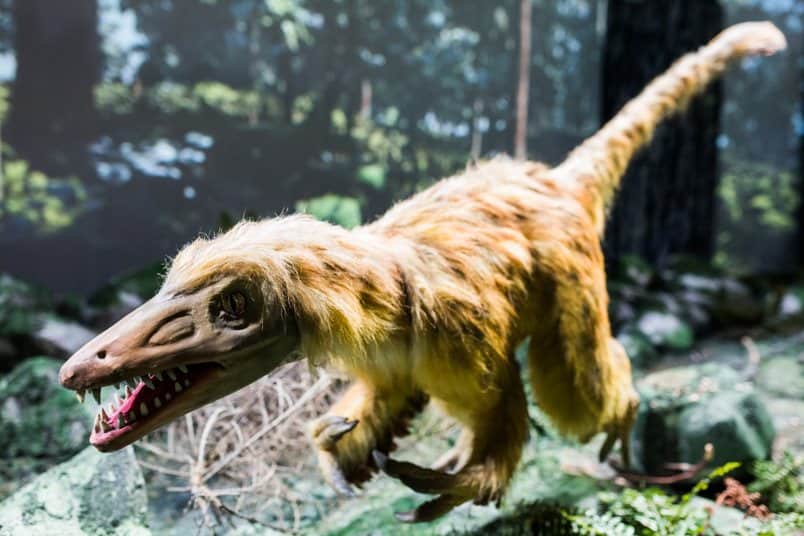 Potential for growth
For ventures such as this, the potential for growth seems limitless. There are more than 3,000 science centres across the world. The services purchased each year by these centres make up a market of around a billion euros. This includes exhibits and exhibitions.
China is a key area of growth for new science centres.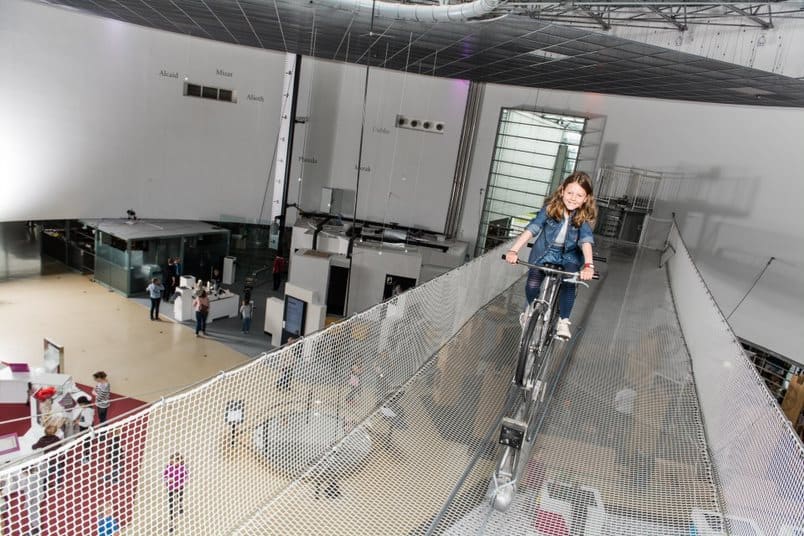 Heureka is an established frontrunner in this expanding market. It has received many international commendations. For over 25 years, HOP has been providing exhibitions and exhibits. Its clients include around 80 science centres in more than 30 countries.
Lappset Group Ltd ensures a strong financial backup for this innovative collaboration – providing resources, production capacity, wide international distribution and service network. This forms a solid platform for the cooperation between Heureka, Fantasia Works and Lappset Creative.
A bright future for Heureka, Fantasia Works and Lappset
There is a growing demand among science centres, and also from museums and other attractions. It is becoming more common to incorporate elements of science and learning as 'edutainment'. There is a positive prospect for sustained growth.
Koivu is fascinated by the way the industry is evolving and maturing. "In the past, most science centres tended to follow more or less the same kind of thinking. They were subsidised and they had exhibitions, a planetarium or a dome theatre. They sold tickets and they attracted schools. That model was successfully copied innumerable times. But now it seems as if there is going to be a great deal more diversity in the mix."
Lappset Creative will be at the EAS in Paris. Please contact Asko Alanen at asko.alanen@lappset.com if you would like to arrange a meeting.
Images kind courtesy of Wille Nyyssönen / Heureka