A strategist and risk-taker in museum operations and advancement, Hillary Spencer has been the President and CEO of the Children's Museum of the Upstate in Greenville, South Carolina, since May
.
Hillary Spencer joined the Children's Museum of the Upstate (TCMU) from Nomad Exhibitions, where she served as Director (US). This firm specialises in the design, production, and business strategy for travelling exhibitions. Spencer opened the North American office of Nomad in 2018.
Previous to this, Spencer spent 10 years as the Assistant Director of Global Business Development at the American Museum of Natural History. Here, she managed operational infrastructure and business strategy for the travelling exhibitions program.
Spencer has also held roles at many other museums throughout the US. This includes the Smithsonian American Art Museum, the Getty Center and the Natural History Museum of Los Angeles County. She also worked at the Pasadena Museum of California Art, the San Diego Natural History Museum, and the Museum of Latin American Art.
Hillary Spencer on a full museum career
Speaking with Blooloop from the TCMU, she says: "I have had an amazing museum career. I have worked with fantastic partners, I have worked on interesting projects.
"A year ago I was at the American Museum of Natural History. I was looking for a new challenge, and to stretch my skill set. So I went from essentially the largest travelling exhibitions programme in my sector to the smallest."
Nomad Exhibitions specialises in the design, production and management of exhibitions. It creates engaging and experiential exhibitions for museums and cultural venues worldwide. It provides temporary, touring and permanent shows.
Museum development and strategy
Explaining the change, Spencer says, "I was looking forward to being able to work directly on business development strategy. There were a lot of exciting challenges in that career that I was looking forward to.
"But what I also discovered something in that year at Nomad Exhibitions. While I had skills in business development and revenue strategies, I wasn't really an entrepreneur. What I was really good at was community development. True community development, resulting in financial gains, and partnerships that had empirical value.
"It was really good to learn that about myself."
The Children's Museum of the Upstate
When the opportunity came to interview at the Children's Museum of the Upstate, Spencer jumped at the chance.
"I felt it would be a great combination of skill sets. Working with the community to create new relationships, and at the same time looking at business development. I wanted to apply the skill set that I had learned at AMNH and Nomad to the traditional CEO's role. It is a chance to cultivate a new community engagement strategy for this museum. To take it from being a local museum to being a regional and national voice in early childhood education."
Spencer grew up in the South, and, having left, never saw herself returning. "I never expected to move back," she says. "I worked in LA for 10 years, and I was in New York for 12 years. The idea of moving back to South Carolina to a small town had never dawned on me."
However, when the position at the Children's Museum of the Upstate presented itself, she realised it was an opportunity to bring change.
She says: "I want to better reflect the wants and needs of the community of the upstate. I'm going to spend the first hundred days just listening, reaching out, and meeting. I am really looking to create a collaborative bit of co-leadership and co-creation. One that is a collective of the community.
"That is a shift, and something a lot of museums are working on right now."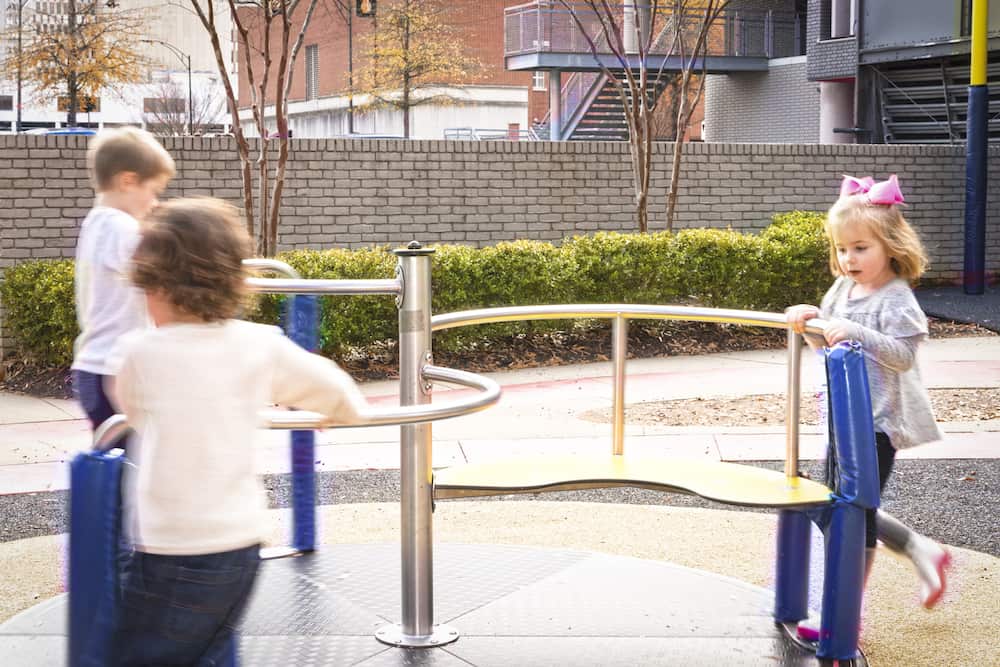 What is the function of a museum like the Children's Museum of the Upstate, at this particular point in history?
"Museums are deciding what history gets told, and how it gets told, and who it gets told to," says Spencer.
Even in children's museums, which I think are sometimes not considered in the same way, we are teaching children how to think critically. We are showing them how to be creative, and how to interpret the world around them. Being able to create and engage with active and excited learners is at the core of that."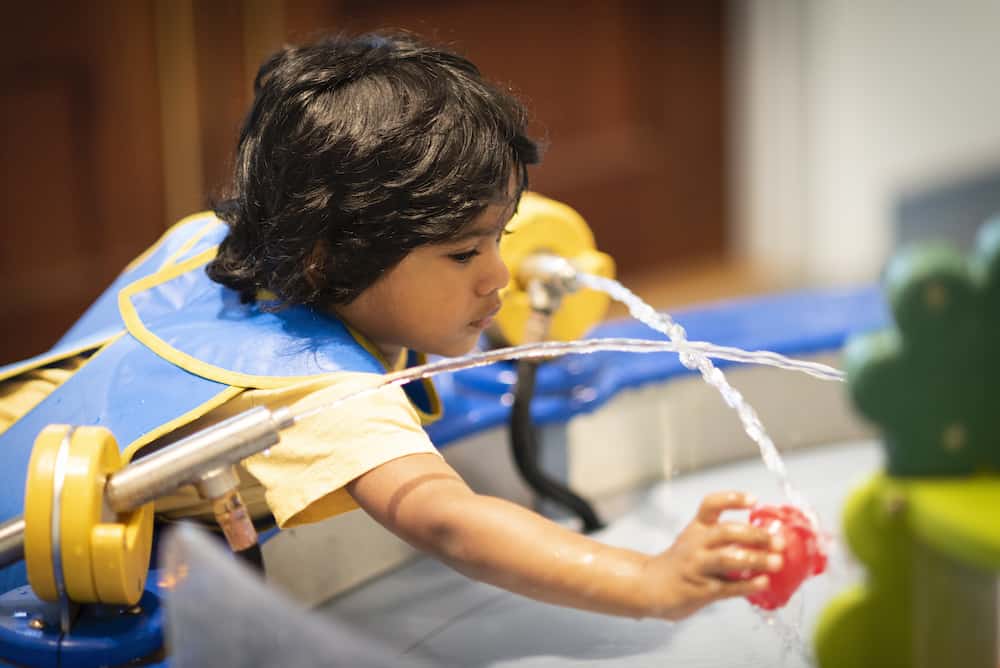 Women in leadership roles
The museum profession is one of a handful of sectors characterised by women in leadership roles. Yet it is, in terms of professions with equal academic expertise, relatively poorly paid.
This is not, Spencer explains, simply – or at least solely – a gender issue. "There is also an insidious – and erroneous – feeling that with some careers, passion plays a role. People do it because they love it, regardless of reward. Teaching is an example, as well as the cultural sector."
Additionally, Spencer says: "I think the cultural sector as a whole has struggled to be competitive for talent with commercial sectors. It's not necessarily gendered. It's also the way that the importance of culture has taken second place in our society. Commercialism and consumerism have, in some ways, usurped beauty and knowledge."
"However, that doesn't mean that there isn't intrinsic institutionalised misogyny."
Reaching and engaging hard-to-engage audiences is something that is actively considered and addressed. "It is a matter of going into the Children's Museum of the Upstate and looking at the leadership and staffing, as well as the visitors. We need to make sure that it represents the diversity and the population of the upstate.
"We need to make sure that we see those people in all roles in our organisation. One strategy is making sure that the staff represents the population. Particularly in terms of people of colour, for example. We must make sure that those communities are represented throughout the organisation. This means at the leadership level as well as on the staffing level."
How to get people through the door, in general, is a perennial question. Spencer says: "I think some of that is addressed with co-creation. Are you creating content, do you have exhibitions that speak to them, and have you asked? Content is often created by educated people, who have studied lots in the field.
"But that sort of territorial perspective of knowledge sometimes misses the needs of the communities that it is serving. So, I think creating strategies for content co-creation is really important."
Community and co-creation
Spencer talks about going to hear Nina Simon present on the first year of the OF, BY & FOR ALL initiative. This is a pilot programme of doing this exact thing: of including the community of Santa Cruz in the development of the Santa Cruz Museum of Art & History (MAH).
"It is a huge power shift, but it resulted in financial gains for the museum as well," says Spencer. "They increased their visitorship, and they increased their membership. They are creating a museum reflective OF its community, co-created BY its community, welcoming FOR their community."
For over a year, Spencer has been leading a global conversation on museum leadership and the role of risk in creating change. It can be found on Instagram @t4k1ngr1sks and the #takingrisks community on Facebook.
Recently, she presented on risk at MuseumNext London. She also spoke at the American Alliance of Museums annual conference in New Orleans, and at ECSITE 2019.
In 2016, Spencer did the Getty Leadership executive training programme. "It's fantastic," she says, "and then you go back to your museum, and you have all these ideas, and are going to make all these changes. And then you realise – nothing happens. And where is all that excitement?
"So my cohorts from 2016 and I stayed in touch and had monthly phone calls. At first, we were all just reassuring each other: 'It's just museum time, you need to be patient, it's them, not you', and so on.
"And there were a few people that were doing crazy things. They were quitting their curator jobs or taking on projects that were outside of the museum. We're all super high achievers, right? We've just done this leadership program, et cetera. So, the fact that they were leaving the script really interested me. They were finding their own voice. They were reconsidering their relationship with the community and with their institutions. It changed what they were doing.
"So I started documenting these stories. Stories that were personal, that were aimed at career dialogue. I presented the stories at the American Alliance of Museums conference a year ago in Phoenix, and I had an amazing response. It was fantastic."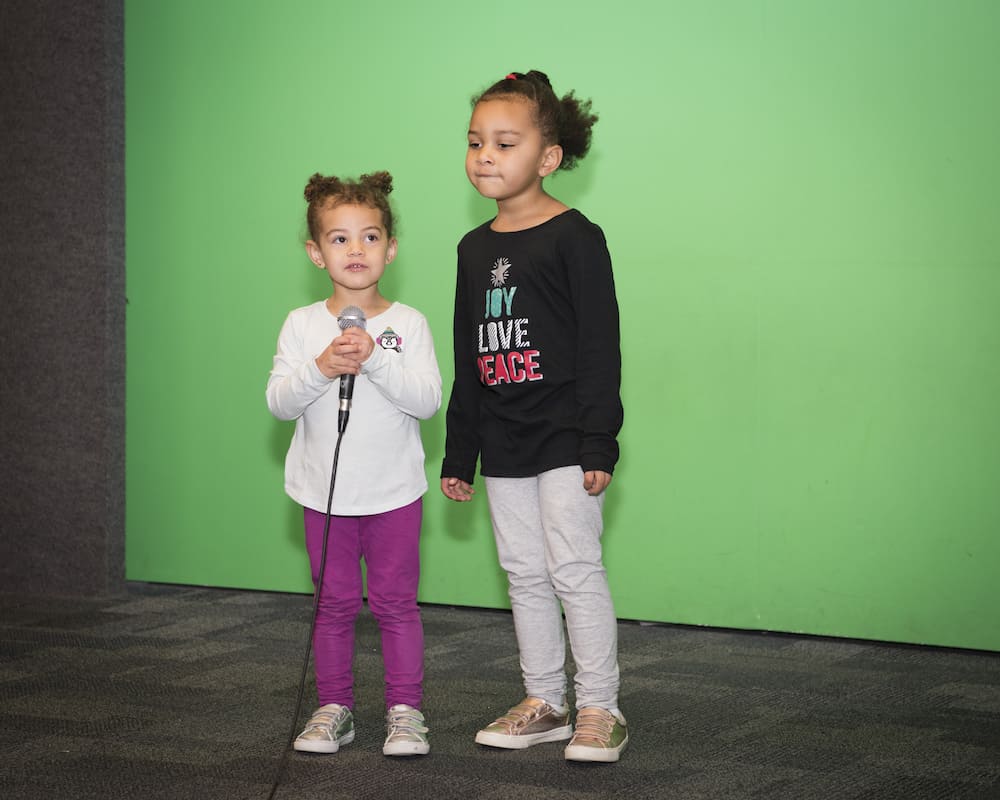 Risk, content and opportunity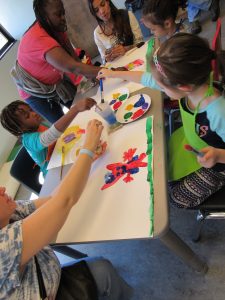 Spencer and her cohorts continued to have these conversations. But it quickly shifted from being an individual story, from being first person singular, to being third person plural. Eventually, this became a conversation about, what does risk look like for content?
"I recently did a workshop on risk and content," says Spencer. "What does risk look like from a leadership position? What does risk look like for an institution?
"For museums, I think that is part of being inside the museum. You're not thinking about yourself, but about this collective story and experience. And the same conversation on risk made that transition from being about myself to being about us. About the impact we can have collectively when we take a collective risk."
Spencer adds an example from her workshop. "There was an instance where there was a project that had been successful. But it didn't look the way that they anticipated. Failure is just an outcome you didn't anticipate, and maybe it's just success in a different way. As we navigate these trials, risk starts looking a little less scary. Eventually, you realise it's just an opportunity.
I think it's important to have these conversations. Especially for myself and my cohorts as we move into these leadership positions. We are redefining what museums look like, and redefining what museums do. There is a risk in taking that shift, but it's most important."
Taking the Children's Museum of the Upstate into the future
Spencer says, "I think the short term is connecting with the immediate community of the upstate. We need to understand its needs and adapt the museum to reflect them – if it isn't doing so already.
"It needn't be big shifts. It's about listening and hearing. So those are the first things, making Children's Museum of the Upstate more responsive.
"Next, I want us to be thought leaders in this dialogue. I want us to be seen as the place that is taking risks. We should be creating dialogues, and asking questions that we don't know the answers to. In doing so we can become a real thought leader in both community engagement and early childhood education. And, in how we instil these values in the children of our community."
It is, she contends, particularly vital to create these dialogues, take those risks and open up these conversations in the current political climate.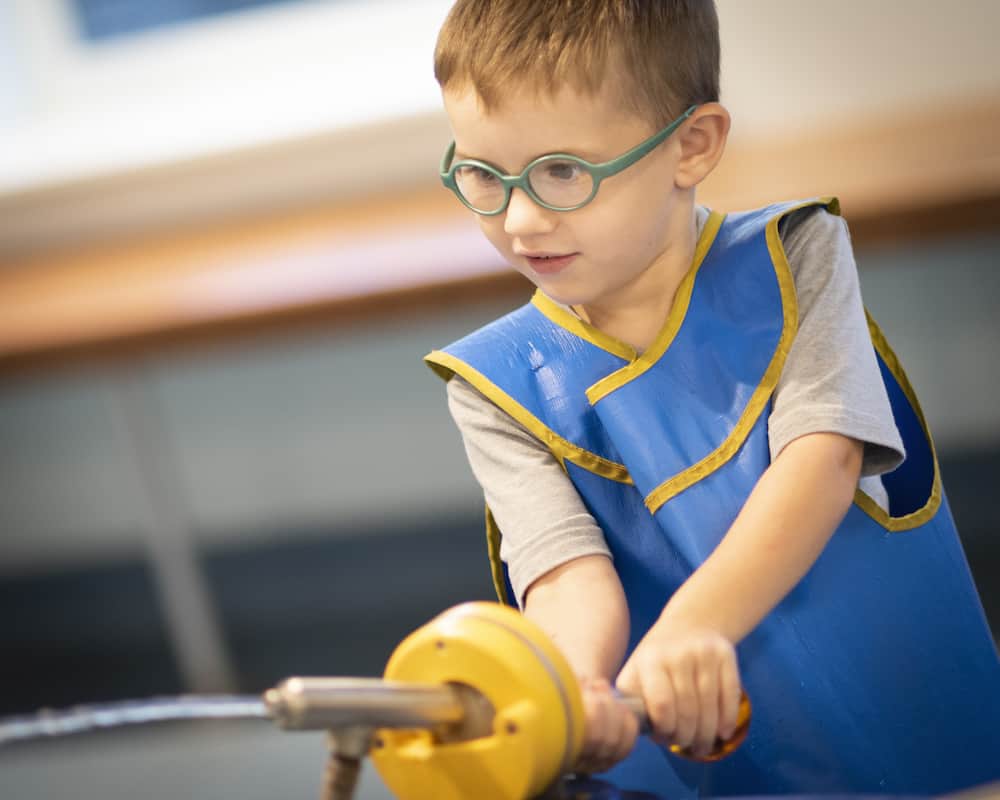 Striving for representation
"I mentioned that I never thought I would move back to the south. But it is easy to be progressive in Brooklyn, and it's easy not to do anything. Because everyone essentially agrees with you. Brooklyn is amazing, New York City is fantastic, but I didn't have to do anything.
"This political climate is frightening. And I think one of the really big factors in me accepting the job was – I am going to go back to the communities I grew up in. This is my opportunity to be a change.
"I need to have these hard conversations, where people disagree with me. I also know that there are people in South Carolina who don't feel represented. There are children of colour that don't see themselves represented.
"I can now use my privilege to really advocate for them."
Finally, Spencer says: "I'm stoked to be moving back to the south right now and to be part of this dialogue. Bring it on, right?"
All images kind courtesy of The Children's Museum of the Upstate and Mark Susko Visual Design.