The museum is housed in the old Grade II-listed Flower Market building in Covent Garden Piazza. The building was designed by William Rogers and dates back to 1871.
The London Transport Museum achieved charitable status in 2007. It conserves and interprets London's transport heritage over the past 200 years, showcasing more than 450,000 items. The museum underlines the link between transport and the growth of the modern city.
Sam Mullins (right) is Director of the LTM. Geoff Rowe is Head of Operations and Resourcing. They spoke to Blooloop about the LTM's mission, challenges and strategies going forward. They also discussed operational management, touching on museum trends and growing audiences.
Sam Mullins has been Director of the London Transport Museum since 1994. In addition, he was Vice Chairman of the Association of Independent Museums (AIM) for four years between 2005 and 2009.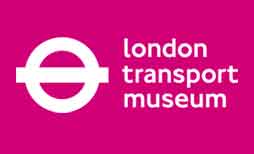 Geoff Rowe has been at the museum since 2007. He is responsible for the operational management, and coordinates the museum technical services team. This incorporates AV hardware support, media operations and engineering.
Four years ago, Rowe delivered a new SRO ticketing system by TopTix. He describes it as "a great system… a powerful tool." It's a progression from the Patron Edge system in place, from procurement to operation, for point of sale and online.
"Transport is the life blood of London"
Mullins has witnessed a steady growth in the numbers of visitors in his time at the museum. "Transport is the life blood of London, in the past, now, and even more so into the future," he says. "We've got the world's leading museum of urban transport here at Covent Garden, which we regard as a kind of jewel box facility."
Covent Garden is a high profile space, with a huge footfall outside. Mullins says it's a great location for a museum and retail business. "We tell the story of how transport has shaped London," he says. "We do it with a really nice mix of big charismatic objects and social economic history. We concentrate on individuals – it's got a first person narrative within it"
Designed with various different audiences in mind
Mullins says that, although the museum is designed with a number of different audiences in mind, the family market is key. The LTM has always encouraged and provided for young children. "The nature of the exhibits means that they can climb all over them with impunity. That's generally fine with us, whereas lots of other museums would only tolerate it with gritted teeth."
He also points to their large adult demographic of 'engaged culture seekers'. "They tend to be independent travellers, both from the UK and elsewhere. They come for the story of London transport, and for the exhibition every year which is designed for that market. We've just finished a big design based exhibition.
"In the autumn, we're planning an exhibition about posters, which are one of the highlights of the collection."
A collection full of surprises
The London Transport Museum has everything you might expect a transport museum in London to have on display. So that means plenty of red double-decker buses, tube trains, and black taxi cabs.
However the LTM is like an iceberg – for everything you see upfront, there is masses more beneath. The big debate is all about how you run a transport network in a major world city. There is the most fabulous collection of posters, photography, design stories, and architecture.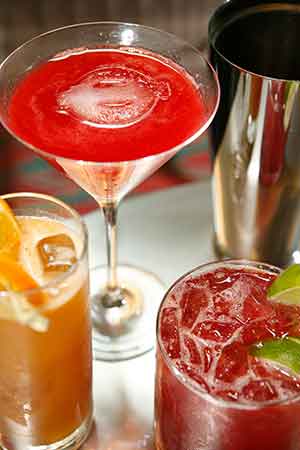 "The collection is full of surprises," says Mullins. "That makes it a pleasing mix between traditional buses and trains and a lively story about people whose journeys those enabled. I sometimes say we're not a transport museum at all, but a social history museum that happens to use transport to explain London's complexities."
The LTM – to Covent Garden and beyond!
The Museum has a strategy of distributing its activities across London. "We have a store in Acton which we call The Depot," says Mullins. "You can get behind the scenes there, and see everything that is not in the jewel box in Covent Garden."
They run educational programmes for school-aged children. "One of them sees every child in London during year 6. It's when children are about to become more independently mobile. It conveys messages about the safe use of public urban transport."
The museum also runs a fast growing programme of tours of disused tube stations, called Hidden London. "It's really successful," says Mullins. "We sold between 17,000 and 18,000 tickets last year. They went as soon as we released them."
In addition the museum has a busy programme sending vehicles going out to events. "We have steam trains, electric locomotives and buses going out to community events, to enthusiast rallies, and to associations with big anniversaries," says Mullins. "We're great believers in using the stuff. We think people want to see it, smell it, ride on it, feel the vibrations."
Expansion is on the cards
"We had our best year ever at Covent Garden the year before last with 400,000 visitors, and we have just had our best weekend ever at Acton," says Mullins. "So, notwithstanding the current problems in the central London visitor market (which one hopes will be short), we're actually looking to distribute the museum more widely.
"This is partly because we're able to, and also because our jewel box, our depot and our tours programme are full. So there's the potential to do more elsewhere."
Customer expectations are high
Mullins stresses the importance of finding good staff and equipping them with first rate training. Volunteers are vital too. In addition, the LTM uses all the touch points with ticket buyers, visitors and online users to establish and build relationships with the existing customer base.
"If someone visits the museum and we have no other contact with them in the next five years, then we must have failed in some way," he says. "If we haven't managed to upsell a Christmas present for a relative; if we haven't sold a tour ticket or membership; or had the LTM put in a will as a beneficiary, or whatever it might be, we've failed.
"We're very keen to get the capacity in our staff and systems to underpin intelligent, well written, relationship based marketing approaches to all those touchpoints. And we're really keen to move on from the 'other visitors bought this, so you might like…' sort of approach. We're aiming at something rich and news based and not just 'sell sell sell'."
Geoff Rowe (left) expands on this. "One of the things we're trying to do is make sure that when people visit the museum it's a personal experience," he says. "We're not quite there yet, but we're at the point where we're able to say, for example, 'Welcome back, this is your second visit'. We are able to flag an interaction when people do come back. On the other hand, when it's someone's first visit, we're able to say 'Go to the café, have a cup of tea on us'. So we're beginning to build long term relationships."
Reaching new audiences is key
The public grant from TFL (Transport for London) is declining. So the museum is looking at increasing attendance and reaching new audiences. "There are two main areas of development," says Rowe, who says the museum hopes to increase turnover online, doubling it in five years. "Firstly we have new relationships with a fulfilment house [a third-party firm that handles the product side of the business]. We also went into a relationship with a webshot provider last year. The development of collections online will help that as well.
"Secondly, over the next five years, we're building Hidden London into a business that sells 40,000 tickets a year or more, and turns over two million."
Appointing a new

Head of Digital Marketing
Many museums have embraced AR and VR. These trends are often driven by customer expectation and open up new ways of engaging with the past. However the London Transport Museum remains a little aloof from this particular bandwagon.
"In our view what visitors like when they come to see us is the real thing, and interacting with real people," says Sam Mullins. "We've always shied away from handheld devices and, instead, go for real guides. This has always scored really well with our customer research."
Nevertheless he says they are aware that visitors are increasingly looking to handheld devices for sources of information on the spot. "So we're about to appoint a digital marketing head for the first time," says Mullins. "Their job will be to develop our lines of social media and encourage the out-sourcing of material that adds to the offering.
"There's a lot of knowledge in the LTM in digital form that we don't currently get out. I also think there's a huge amount of knowledge out in our visitor base. At the moment we're not able to access that. So we're looking at that whole strategy. But I think it will always be, to some degree, a complement to real things, real places, real people talking to you."
In this, the LTM is uniquely positioned. It has something way better than VR – real buses to climb on.
"That's one of the reasons that we like to get them out and use them as much as possible," says Mulllins. "Because we know that works."
"Little snippets of magic"
"One of the areas where we're trying to grow our business market is connected to the fact that we're a very family orientated business," says Geoff Rowe. "We have school visits in the mornings but it's often quiet in the afternoons. We're trying to open up the collection to the point where we'll have some other talks, and have some volunteers come in and open up some bit of the collection to offer a new insight. It's about tradition, but it is also about opening up little snippets of magic which people wouldn't normally get to see.
"It also means we're busy all day, rather than having peaks and troughs."
Outreach and audience engagement are key factors
"We do a lot of work for school age children," says Sam Mullins. "We've become a national portfolio organisation, which has given us the capacity to do more work, both outreach and in-reach, with young people.
"We're acutely aware that the management team are all 45 and above, yet trying to cater for 18 year olds," he continues. "So the young volunteers and ambassadors that we fund through that scheme help us position some of the work we do with those more difficult target markets, in their teens and twenties. Some of that is outreach-based. Some of it you might describe as more in-reach, where we go out to do work, and that then feeds content back into what the museum does in its programmes, exhibitions and debates."
Seems like the London Transport Museum is keeping itself firmly in the fast lane.
Images courtesy of the London Transport Museum.