Meow Wolf, the innovative, immersive arts attraction backed by Game of Thrones' author George RR Martin has plans to roam further around America says CEO Vince Kadlubek.
Meow Wolf is that holy grail of the attractions industry: a truly unprecedented, wildly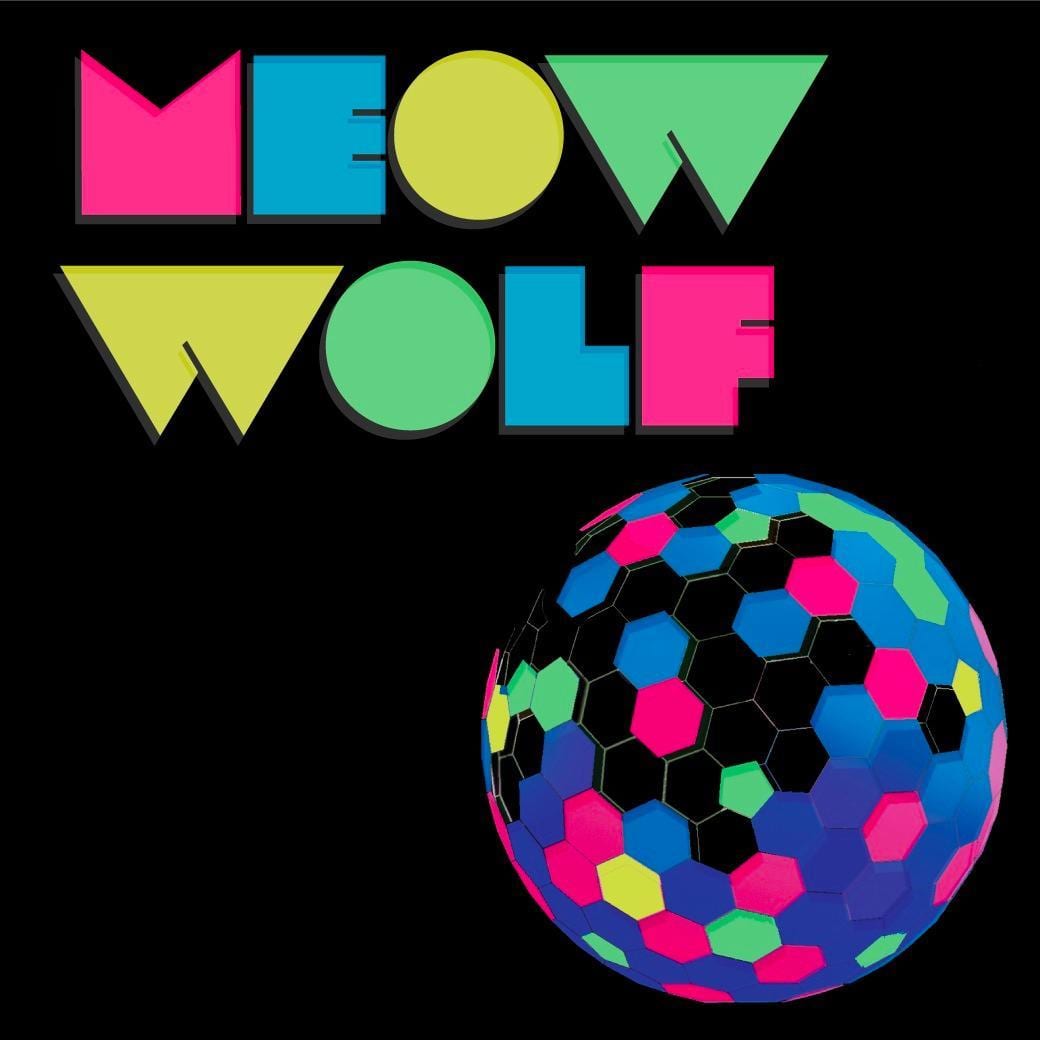 innovative attraction. A group of artists from a variety of disciplines came together just to make art. It ended up becoming, not just a creative powerhouse, but a profitable business.
Vince Kadlubek is CEO and co-founder of Meow Wolf. He spoke to Blooloop about the art collective attraction causing a stir in Santa Fe, and collecting accolades, including a recent Thea Award, from across the States.
Santa Fe born and raised
Meow Wolf has a highly unusual business model for an art institution. It doesn't rely on donations or sponsorship. Instead it has benefited from the support of Game of Thrones author, George RR Martin. Funding has also included $50,000 from the city of Santa Fe and $100,000 from a crowd-funding campaign. It is a for-profit organisation sited in a small market. Meow Wolf has around 150 employees. It also has plans to create another 300 jobs within the next decade. Last year (2016) it brought in $6 million in revenue.
"We were just making art…"
"I'm a New Mexico guy, born and raised Santa Fe," says Kadlubek. "I was here in 2008 with a bunch of friends, all in our twenties. We didn't really know what we were doing with our lives. Yet we knew we needed to be creative. We all wanted to make art. Some of us were doing more performative projects, others were doing music, or visual art. We decided to get together, rent a space, start an art collective, and just make stuff. That's pretty much what we did for, like, seven years. Nobody got paid, no money was involved. There was no business. We were just making art."
During this period, the 150-strong art collective created a number of noteworthy installations in Santa Fe. Famous examples included the sci-fi inspired Biome Neuro Norb in 2008. In 2009 the installation Auto Wolf revolved around the destruction and resurrection of a car. In 2010 they created a multimedia piece of theatre, The Moon is to Live On.
Bringing focus to the table
In 2011, Meow Wolf formed CHIMERA. This was an arts education focused programme that worked with nearly a thousand Santa Fe students. Together they created a collaborative art installation in the form of a fictitious grocery store stocked with hand-made fake groceries.
And there it might have ended. However Kadlubek wanted to garner increasingly larger audiences for the shows and events they created. He realised that they couldn't continue indefinitely unless profit was involved. He began to take an active interest in PR, marketing and promotion.
"I started to take on more of the business side," he says. "I took some classes, and did an accelerator program. That helped me wrap my brain around what it was like to run a business. That was in 2014."
The Game (of Thrones) changer
Then came a game changer. "I got to know George RR Martin, the author of Game of Thrones."
Kadlubek had applied to be marketing director for Martin's independent movie theatre in Santa Fe. "He liked the work that I did," says Kadlubek. "He said that if I should ever want to approach him about other types of things, he would be interested. So when an opportunity came along to buy this bowling alley, that's what he did. He said: 'Let's do it.' That was the first thing to come through, the space. It was really important."
The collective now had a venue – and credibility. "All of a sudden, everything changed," says Kadlubek. "At that time we had very little credibility in the world of investment and business. We had no project credibility. Suddenly we automatically had credibility because of the George RR Martin name. Just having his name associated with the project made investors feel confident that this was going to be a real thing."
So the intriguingly named collective had a profile. It had a name with weight attached. And it was attracting media attention. Talking of that name, how did it come about? "It was totally random," says Kadlubek. They drew names from two hats – 'Meow' came from one; 'Wolf' from the other.
Immersing the public in a fantasy world
It took two years to turn the old bowling alley into the Meow Wolf art complex. The next step was the creation of the interactive experience, The House of Eternal Return. "We had been doing these large-scale immersive storytelling experiences," says Kadlubek. "We knew that the general public really wanted to be immersed in a fantastical world. Also, we realised that, if we were going to create something along those lines, it needed to be larger-scale. So we designed a 20,000 square-foot space around a pretty loose narrative."
The House of Eternal Return is a unique experiential art installation in an immersive environment. It features non-linear storytelling, based around the idea of a family living in a Victorian house in Mendocino, California. "The story goes that something occurs to the family," says Kadlubek. "An event happens in which time and space get compromised. These wormholes have attached themselves to the house."
Accessing the multiverse through various interfaces
The house is set in the middle of a multiverse. The public get to access the multiverse through a variety of portals and interfaces within the house. "That's the way we designed the project," says Kadlubek. "Then we allowed artists to come up with all of the various components of the multiverse. There is sculpture and painting and audio and interactivity. When audiences go inside, they get to explore and discover things on their own.
"We don't tell them where to go," he continues. "We don't give the maps, or a guide. All we do is give them total freedom to do what they want to do in a 'choose your own adventure' sort of experience."
Kadlubek claims it is a genuinely unprecedented concept. "It is totally original. The story is original. The type of experience that people have is original. There is nobody who is doing what we do in the way that we are doing it. There are museums, children's museums, and there are themed rides at Disneyland. But nobody else is just letting people explore, and I think that is critical."
Meow Wolf – attracting all demographics
The Meow Wolf experience contrives to be popular across the board. "Everyone says they are attracting all demographics," says Kadlubek. "But we actually do."
He explains the principle. "A six-year-old comes into the space, and it's a magical playground. Then a teenager goes into the space, and it's a really cool, trippy place. They can take selfies and hang out with their friends in weird rooms. Then adults go in and they experience the narrative. They experience the intricacy of the work. So it's really wide ranging."
He believes their primary demographic are young families: parents in their 30s with children of seven to nine years of age.
"The whole family can go, and they can experience something together that affects all of them equally the same time. It's a really great way for families to connect around things that are of equal value to everyone in the family. In a day, we probably see about 2,000 people. At any given time, there are about 700 people in the space. That's capacity for us."
From day to night – extending the appeal
There is also a music venue within the exhibition. The Meow Wolf collective holds music and hip-hop shows in the venue and throws parties at night.
"We have a liquor licence, so we have a 21-and-over night-time program. We serve drinks, and you come and you party. There are also performative elements. We will add, for instance, aerialists and stilt walkers; jugglers; musicians and magicians. They perform throughout the parking lot, through the lobby, and into the exhibition."
Over the summer, the collective is running a programme called Meow Wolf Summer in the Multiverse. "Whenever they come by Meow Wolf during the summer, people get to enter a totally immersive theatre experience," says Kadlubek. "Some kind of performance will always be happening in the space. It really adds this layer of activation that just enhances to the experience."
The future is bigger, wider, brighter
Plans for the future are to go bigger, more creative, more innovative. "We are definitely going to continue doing these immersive exhibitions," says Kadlubek. "We're going to do them bigger, and we're going to go to major cities."
The collective isn't ready to make official announcements yet. However they are looking at creating large, immersive exhibitions in a number of locations: Austin, Texas; Denver, Colorado; Houston, Texas; Minneapolis, Minnesota and Las Vegas, Nevada.
"Those five locations are the ones. The first thing that we need to do is to secure buildings. And because we need to secure such large buildings, that task is actually kind of tough."
He is confident, however, that it will happen.
An entertainment platform that flips the script
Meow Wolf is also developing an entertainment platform. "This is to bring on film or animation projects. It will really develop out the creative content beyond the walls of an exhibition. That is a big part of what we are doing."
Kadlubek describes it as "kind of similar to Disney, in a way, but we want to flip the script upside down. So instead of there being a top-down process of creating content, we want a bottom-up process. Artists will be able to create content, while we support them in that creative content. Then we release it on the platform that is known as Meow Wolf."
The idea is to produce a truly diverse and authentic range of creative content, from R to G rated films through hand-drawn or 3D animation. "In this way Meow Wolf becomes more of a platform for diverse creativity across all media," says Kadlubek. "Rather than just a singular experience based stuff."
He is excited about the future. "We know we have a really fantastic team of artists and fabricators. We have a brand that stays true to real artistic vision. Meow Wolf can be a leader in the world of creative content."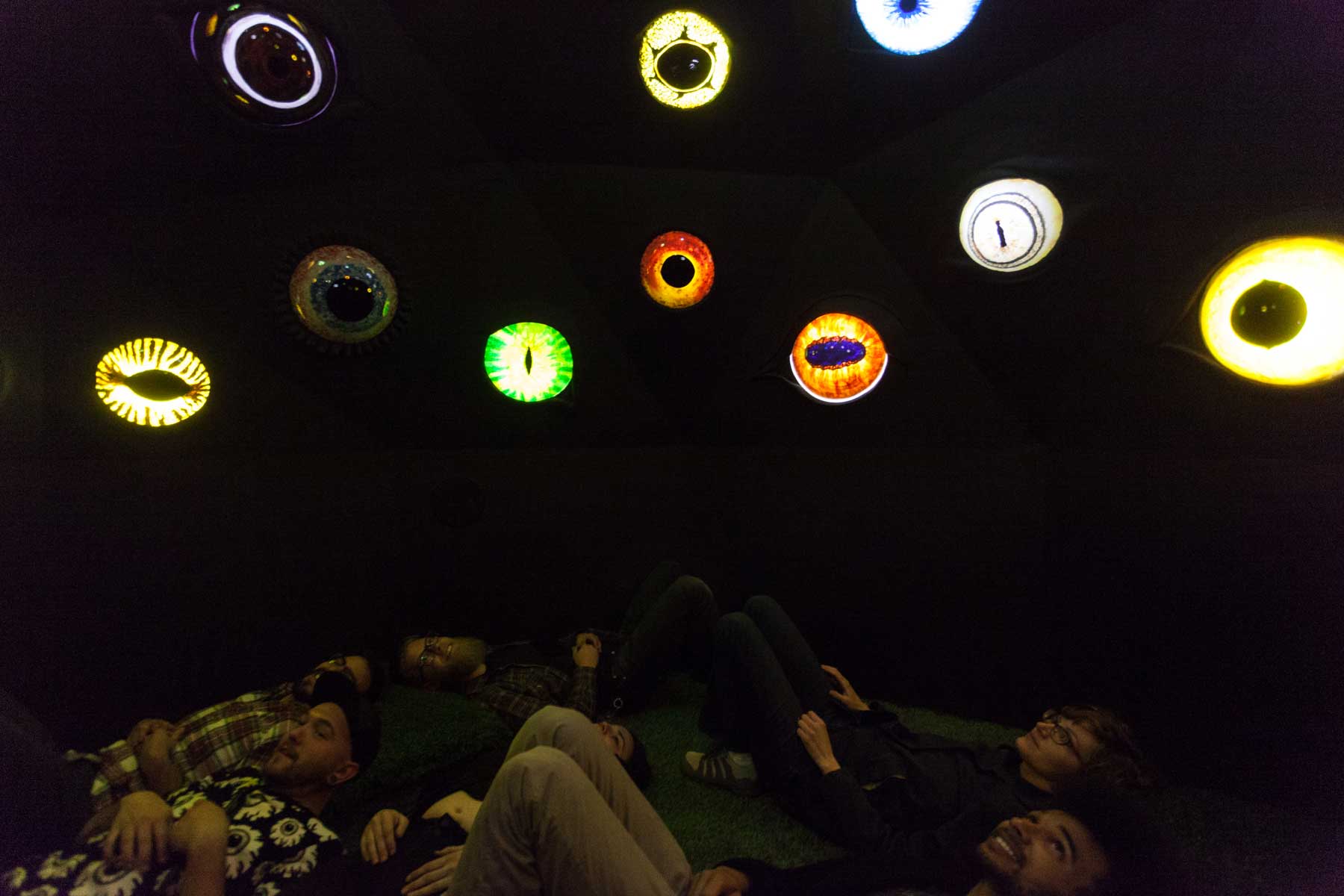 All images, video courtesy of Meow Wolf.