However, modern museums need to be able to reach everyone at every age in order to stay relevant. How are they working to connect with millennials and generation Z – the internet generation?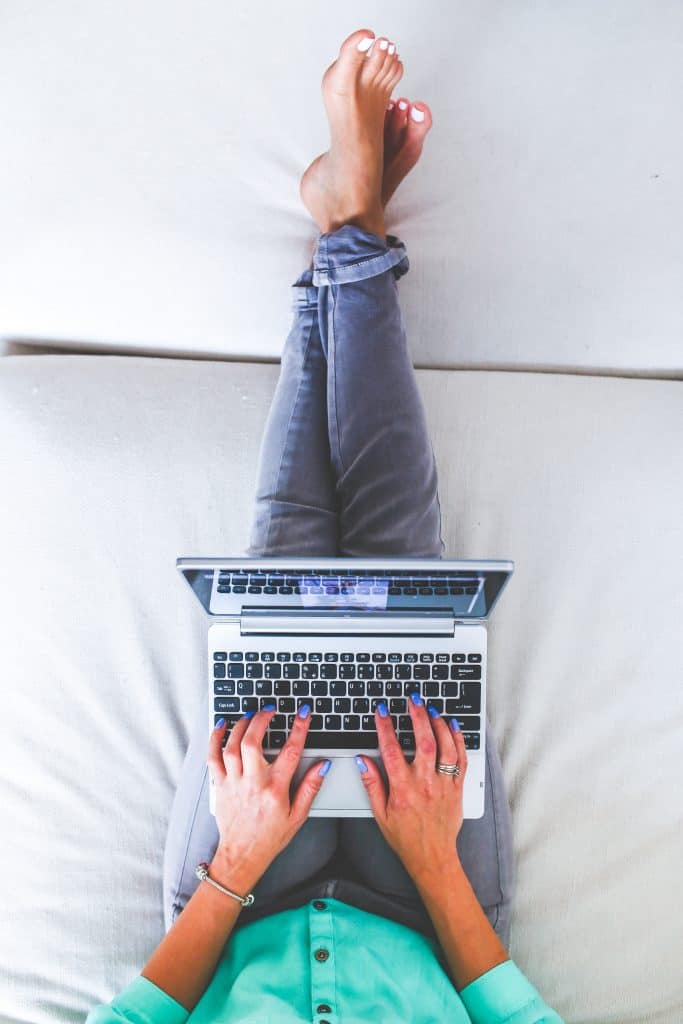 It's useful to set out some definitions for what the terms 'millennial' and 'generation Z' actually mean. It's not just an umbrella term for young people. In fact, the age range for millennials is people born between 1981 and 1996. So, the oldest millennials are almost 40. Generation Z refers to the following generation, born between 1995 and 2015. The oldest people in this cohort are 24 years old. Modern museums need to connect with this social-media savvy internet generation.
Digital natives
Together, generation Z and millennials make up over 50% of the American population. It's a section of the population with a huge amount of power. These two groups of people grew up in a world of internet and mobile phones. They are native speakers of the digital language.
Modern museums need to engage online to ensure they reach this audience. However, it takes more to connect with this internet generation than a few well-crafted tweets. How are museums going beyond social media basics to connect with this audience?
Success Stories
No matter how you pronounce the word, it's undeniable that GIFs have a lot of clout when it comes to communication in the internet generation. The looping animated images have huge potential to go viral. They tend to be eye-catching, amusing and easily sharable. They can be used to comment on anything from TV shows to political events. According to Google, millions of searches for GIFs take place every day. Tenor, a popular GIF database has over 300 million monthly active users.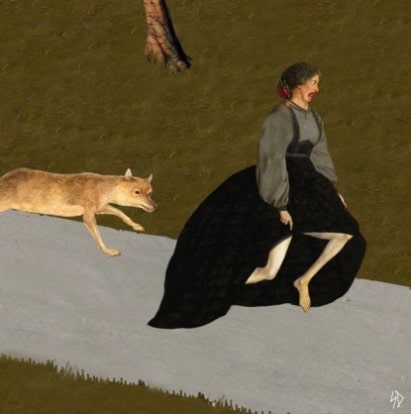 The Tate Britain in London was a relatively early adopter of this trend. The museum held an 1840's themed GIF party in 2014. This project invited five digital artists to transform selected artworks in the museum. These included A Garden by Albert Moore and Carnation, Lily, Lily, Rose by John Singer Sargent. The museum also put out a call for submissions, inviting the public to contribute their own GIFs. The aim of this was to target a younger audience, who were more likely to be digitally engaged.
At the end of the project, the commissioned GIFs were re-blogged and liked 14,000 times on the Tate Collectives Tumblr. The selected public submissions were re-blogged and liked 85,000 times. According to the museum, the GIF party significantly increased the number of visits to the selected artworks on its website. Participants were generally younger than the museum's average demographic.
Modern museums going viral
The Museum of English Rural Life doesn't immediately conjure up images of a digital world. The collection is owned and managed by the University of Reading in the UK. It was founded to document the changes to the English countryside after WWII. The museum explores the skills and experiences of farmers and craftspeople, both past and present. It found itself hitting the headlines in 2018 when one of its posts went viral on Twitter.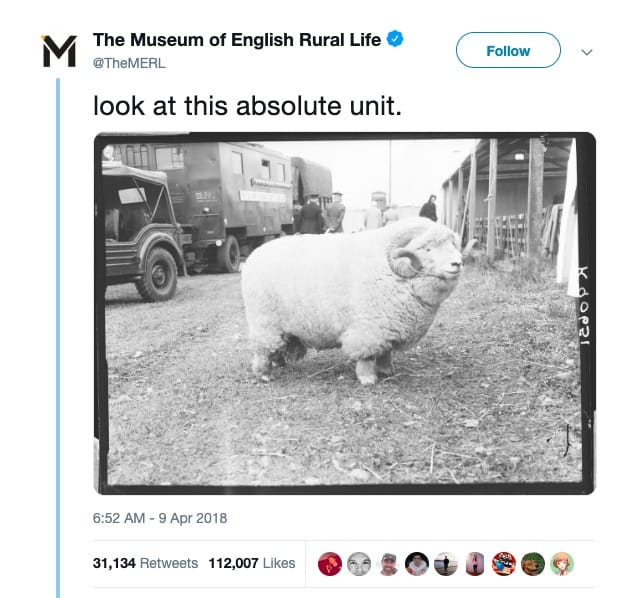 The tweet read "Look at this absolute unit" and accompanied a black and white photo of an Exmoor Horn aged ram. The image was from the museum's archives. It travelled fast, because it was short and funny, and hit the right tone. It spoke to the internet generation, in the language of memes. The tweet currently has 31,134 retweets and 112,007 likes on the social media site.
Adam Koszary, Programme Manager and Digital Lead at the Museums Partnership Reading, wrote the tweet. Speaking on the museum's blog about the effect it had, he said, "Apart from content and tone, we also had the angle. Imagine what would have happened if we had tweeted the image of the sheep and simply explained what it was: an Exmoor Horn aged ram. Some people may have found it cute, it could have done moderately well and there it would have ended. Memes, however, are the currency of the internet."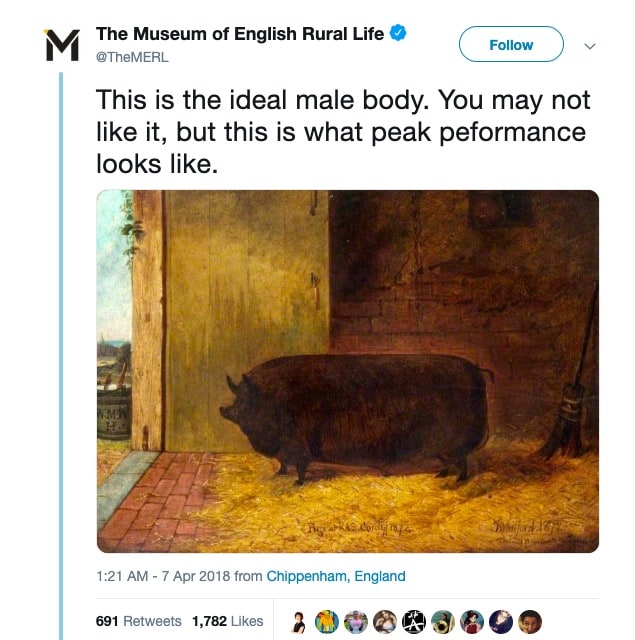 Interactivity
Many modern museums have realised that interactivity is key. For Generation Z, pop culture is something to interact with, rather than something to simply be observed. Digitally savvy young people create and share their own content. They make memes, share GIFs and contribute to dialogues over social media. What if they could interact with museum content in the same way?
The San Francisco Museum of Modern Art has used technology to engage with the internet generation in several different ways. For example, in 2016 it launched a project, in collaboration with Adobe Systems, called Self Composed. It allowed visitors to reimagine and create their own selfies.
"SFMOMA has long been committed to photography," said Keir Winesmith, head of Web + Digital Platforms at the museum. "We have a strong and deep collection of photographic works and a history of great exhibitions." With this project, the museum wanted to create something playful and interactive, but also something which made visitors rethink the selfie as a medium.
Connecting with the internet generation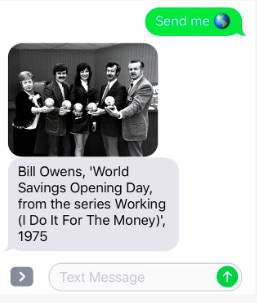 Another popular project by SFMOMA is Send Me SFMOMA. This allows users to connect to the museum by text, with a word, emotion, colour or even an emoji. They will receive a related artwork back as a picture message. The public response was overwhelmingly positive. People took to social media to share the images they'd received and to encourage others to try the service.
The museum hopes this will make it easier for people to connect with its collection. It holds over 34,000 pieces, but only around 5% of them are on display at any one time. According to the museum, a visitor spends only seven seconds in front of any artwork, on average. The scheme also aims to help people make a connection with art in general.
SFMOMA has thought about different ways to connect with its audience and new ways to communicate and explore its collection. Perhaps because of this, it enjoys a larger young adult visitor pool than many other museums. Over 45% of visitors to the museum are under 35.
Snapchat and the internet generation
Theme parks have been using Snapchat and its augmented reality capabilities for a while. The technology can help to create a more immersive experience for visitors. Last year, three popular parks launched Snapchat AR experiences. These used park-specific reality-altering lenses.
At Disneyland visitors can enjoy Mickey and Minnie selfie lenses. Snapchatters at Six Flags can pose with Superman, or become him themselves. Meanwhile, guests at Universal Studios Hollywood and Universal Orlando Resort can watch Minions getting up to mischief around them.
Snapchatting the modern museum
Can this work for museums too? One interesting idea is Sachor Jetzt – The Holocaust Snapchat project. The project was started by young German journalists. They wanted to capture the experience of Holocaust survivors. But they also wanted to use a medium that made it easier to reach young people. The aim is to teach younger generations about the Holocaust.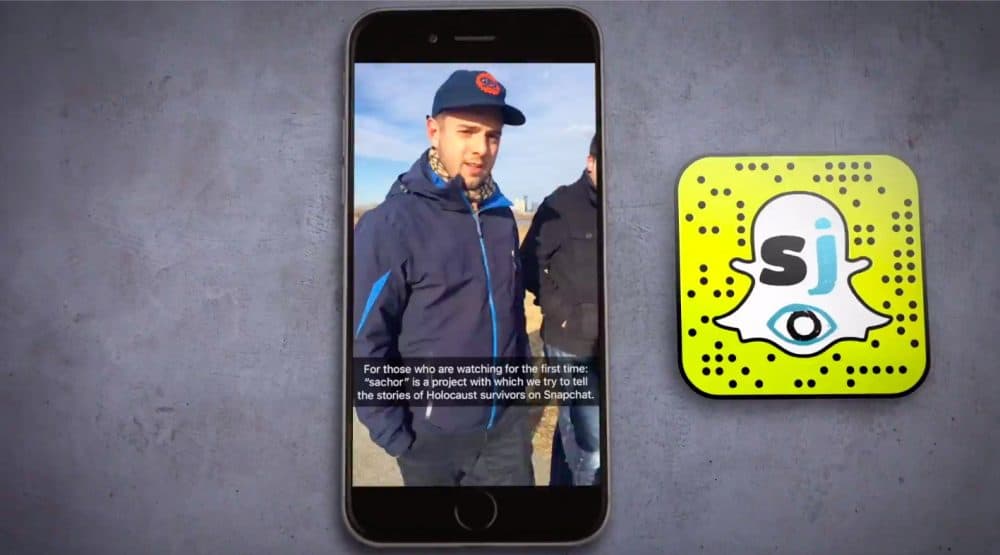 "The big problem we see is the Holocaust is not being seen as close in history as it was a few years ago," said Henry Donovan, a member of the Sachor Jetzt project, in an interview with The Washington Post. "We want to be a part of this process of preventing the up-and-coming youth of forgetting what happened."
Rabbi Abraham Cooper, of the Simon Wiesenthal Center, added: "It's important to see the face of victims and hear their authentic voice. This generation is rapidly leaving that stage of history. However, we can use social media or other Internet technologies to maintain and present the legitimate voices of the victims, that's a good thing."
Modern museums meet pop culture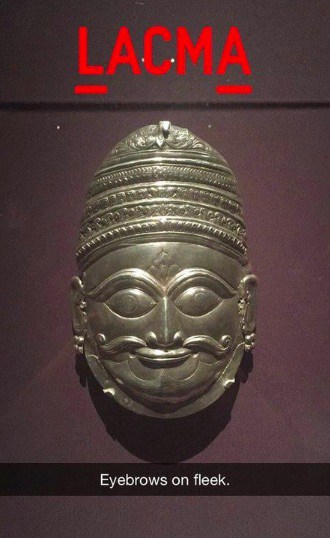 The Los Angeles County Museum of Art also made waves with a clever Snapchat strategy. It connected well with the internet generation. Images from the museum's collection were paired with witty phrases, 'internet speak' and quotes from cult favourite movies and TV shows. Favourites include a shot of an 18th Century Indian Shiva Mask, with the caption "eyebrows on fleek". Or the Martyrdom of Saint Lawrence,1652, by Salomon de Bray which says "#DadBod".
"We have a couple of goals for our social media here," said Lucy Redoglia, one of the social media gurus behind the campaign. She told Refinery29, "Obviously, bringing people in the door is one. But it's also about spreading awareness of the museum and its collection to people who might not be able to attend — to get people interested in art history."
Social media engagement
One thing that successful museum social media strategies have in common is that they are engaging. For example, the MERL doesn't count on posting one or two viral tweets. It also replies to and engages with followers. The Tate invited submissions from the public for its GIF party, and Send Me SFMOMA actively relied on people interacting with it. There's a difference between using social media purely as a marketing tool and using it as an engagement tool.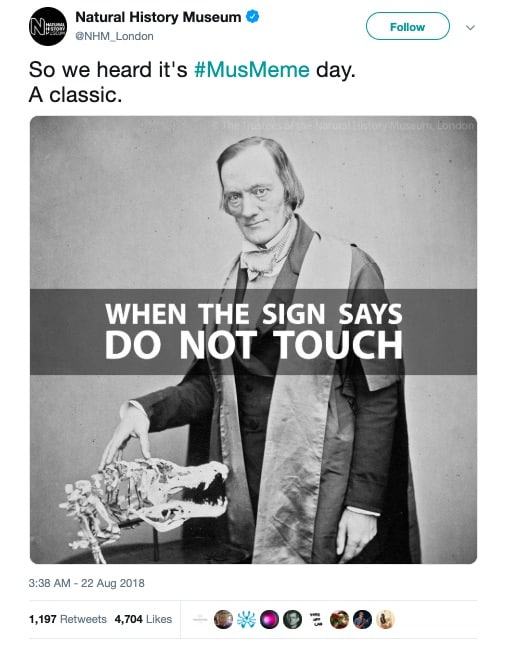 Museum Meme Day generated lots of press last year when it took place on the 22nd of August. The use of easily sharable images and captions meant that many social media users found it an easy way of engaging with a museum. London's Natural History Museum garnered 1,197 retweets and 4704 likes with its contribution.
Modern museums and the internet generation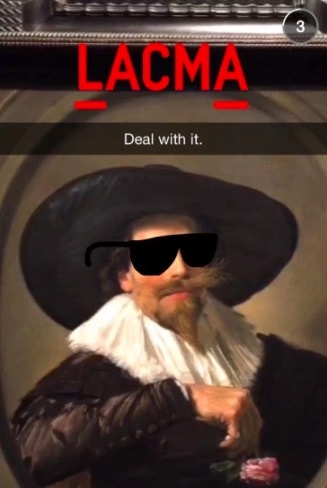 It's clear that there are several ways for modern museums to connect with millennials and generation Z. According to the Survey of Public Participation in the Arts in 2012, 71% of Americans participate in the arts electronically. This is compared with 49% who participate in person. This trend is likely to continue.
Digital communication works. According to VisitEngland, attractions that used it saw a 2% increase in visitors. The attractions that did not saw a 3% decline. Reaching out to a digitally literate audience should be a key part museum strategy, whether it's through innovative exhibits, new technologies or pitch-perfect social media accounts.