Tasmania's provocative and unconventional Museum of Old and New Art (Mona) is located within the Moorilla winery on the Berriedale peninsula in Hobart. It has been famously described by its creator David Walsh as a "subversive adult Disneyland."
Alongside its permanent collection and exhibitions, this unconventional museum also features The Source Restaurant, the Moorilla Winery, and Moo Brew Beer, as well as hosting the annual MOFO and Dark MOFO music festivals.
Blooloop spoke with Mark Wilsdon, Co-CEO of Mona about the concepts underpinning the museum, and the hotel, library and conference centre planned for 2024.
A life-changing career switch
Wilsdon started out as a chef. He spent many years working in the UK and Europe to gain experience. On returning to Hobart, he went on to set up his own restaurants. Then, sixteen years ago, his wife died. Finding himself widowed with two small children, Wilsdon says he felt like his life needed to change.
He knew David Walsh, who had also grown up in Hobart and who, as a gambler, was beginning to accumulate wealth. Walsh had purchased a property called Moorilla Estate, which had been a vineyard and winery for around 50 years. This is the land upon which Mona now stands.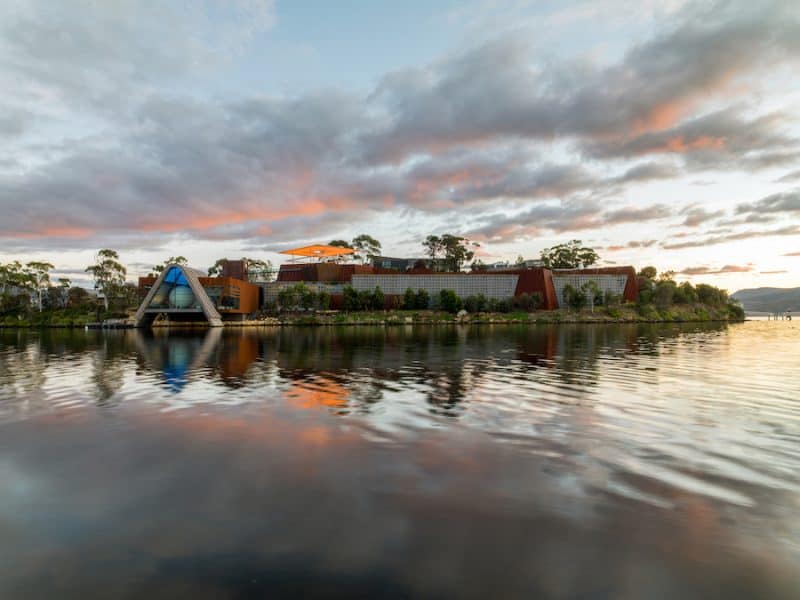 Moorilla vineyard
Moorilla is the oldest commercial vineyard in Tasmania. Wilsdon says, "Some would say the birth of the commercial wine scene in Tasmania started here at Moorilla, under the stewardship of Claudio Alcorso, an Italian textile merchant, designer and manufacturer."
Walsh had purchased the property from the family in the mid-90s. He was making some changes on the site, operating the winery and the restaurant business and building some accommodation. Walsh brought Wilsdon on board to help with the project. It included expansion of the venue's function rooms, as well as a new restaurant, and facilities for wine-tasting.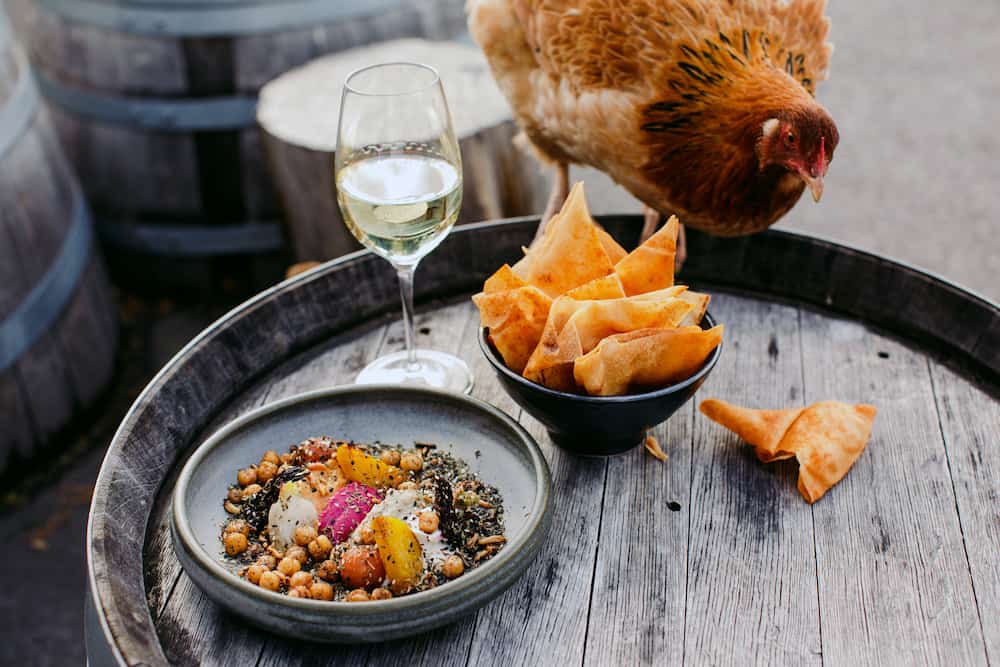 Humble beginnings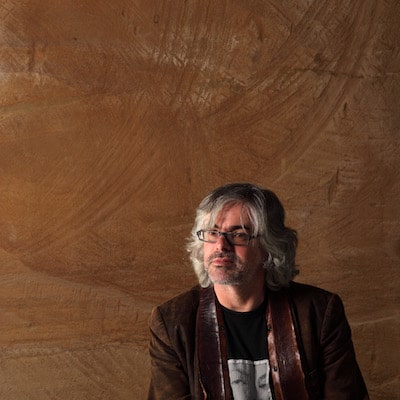 Walsh soon shared his new plans with Wilsdon. He already had a small museum of antiquities on the site, in the original Italian courtyard house built by Claudio Alcorso. Walsh wanted to expand on this and create a new museum to reflect his growing interest in contemporary art.
"He was predominantly collecting antiquities: coins, artefacts of that nature, and had them on show here in the converted house free to the public, "says Wilsdon. However, it was on a fairly small scale.
"Those of us who were working here then were sort of excited, but we didn't really understand the magnitude of what he had in mind until we saw the plans, and understood how large an undertaking it was, and how significant, architecturally and culturally, it was going to be.
"So, we embarked on Mona, which opened on January 21, 2011. Having grown up in Hobart, Tasmania, I really did feel that Hobart changed on that day."
The start of something special
Initially, Wilsdon says, the change was subtle, but gradually the Mona team realised they had created something special. "The opening night itself was an incredible festival and celebration with thousands of people on site, and locals embraced the project right from the start.
"In fact, when we opened, we were anticipating a little bit more controversy and a bit more backlash. I think we just perhaps underestimated the intelligence and the openness of our public, and the community.
"I look back now, and there was a real sense that we were making it all up as we were going along. We weren't following conventional thinking and structures around a museum or a gallery; we were very much wanting to unpack that model.
"Mona is very much about seeing how the sausage is made, about the process, not necessarily the destination. It's a fantastic way to work, self-determining and liberating, but also fraught with risk."
An unconventional museum
Mona, a dimly-lit, largely subterranean sandstone labyrinth, as far from the conventional white cube museum space as it is possible to be, is built around the twin themes of sex and death. The museum has courted some controversy from the media since it first opened, initially with a general collection called Monanism.
"Some of the stuff that we were doing around our music festival, which predated Mona, was very much a way of testing the water and getting our philosophies and our activities out into the public," says Wilsdon. "It was almost a marketing exercise through doing. There was always a little bit of controversy and a little bit of weirdness attached to it."
Pieces in the unconventional museum that have provoked reaction include Wim Delvoye's 'Cloaca Professional'. This is a machine which replicates the human digestive system, turning the food it is 'fed' into faeces.
Another controversial piece is 'My Lonesome Cowboy' by Takashi Murakami (1998): a lifesize sculpture of a beautiful blue-haired anime boy grasping his penis as a lasso of semen spirals joyfully around him. It's valued at $20 million.
'Cunts… and other conversations' by Greg Taylor and friends depicts a wall of vulvae, cast in porcelain, while Stephen j Shanabrook's 'On the Road to Heaven the Highway to Hell' 2008 shows the remains of an 18 old suicide bomber cast in chocolate.
Mona looks at art in a refreshing way
There is a process at work that is part irreverent iconoclasm, and part attempt to drill through pretension to a core of truth about art's origins and purposes. In 2016, Mona launched 'On the Origin of Art'. This exhibition looked at the biological evolution of art: art as a biological, rather than a cultural, imperative.
In a speech defending another piece of Mona-related controversy – the four 20-m inverted crosses on Hobart's waterfront that formed part of the 2018 Dark Mofo winter festival – Walsh expressed his take on artists to ABC news:
"Mostly what I'm really looking at are the motives of artists, and most of them are pretentious twats … making biological statements … dealing with, inadvertently, the reality of human motives. They create stuff… because they think they are trying to create beauty or create a new movement, or they want to do an exhibition on the moon, but really all they want to do is get laid."
Much to see at Mona
Mona has now been running for eight years. The unconventional museum runs a frequently-updated permanent collection. It also holds two or three annual exhibitions as well as the controversial music festivals.
Wilsdon says, "We really like the intervention of events and performance and food and beverage in the gallery spaces. There is music and a bar inside the gallery, and we have built a really good function and event business, which has been pleasing."
In addition, one of the key intentions of the museum is to subvert the inherent pomposity of the art museum concept. "We try to do that at every turn. I think it is dangerous to take yourself too seriously in anything; you need to be brutally honest. We have definitely built a character based on honesty; almost on under-promising and over-delivering. We like the experience to be one of discovery and a bit of confusion."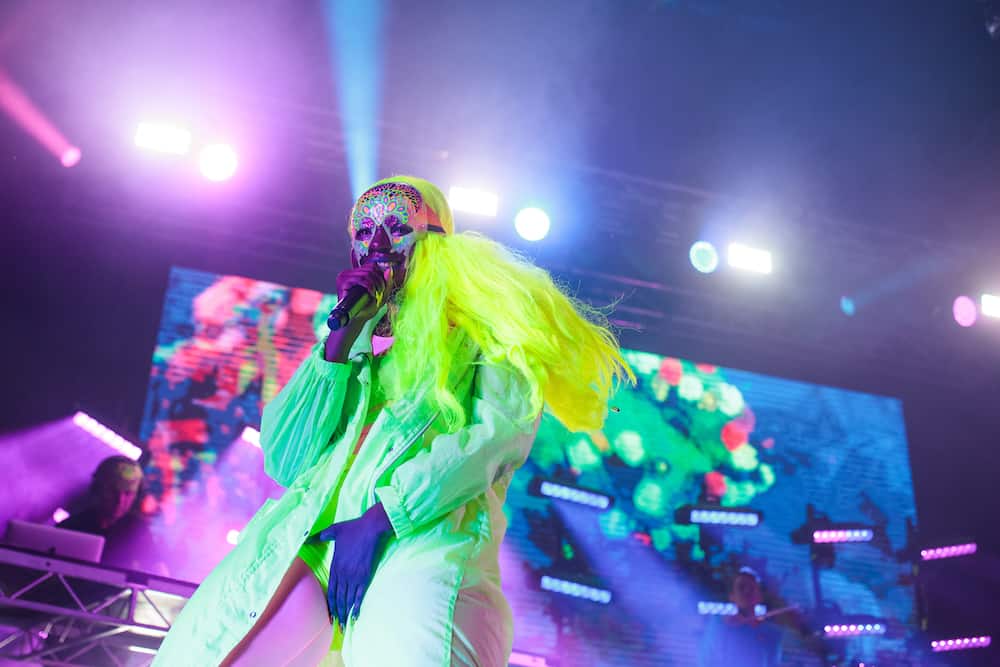 Making use of technology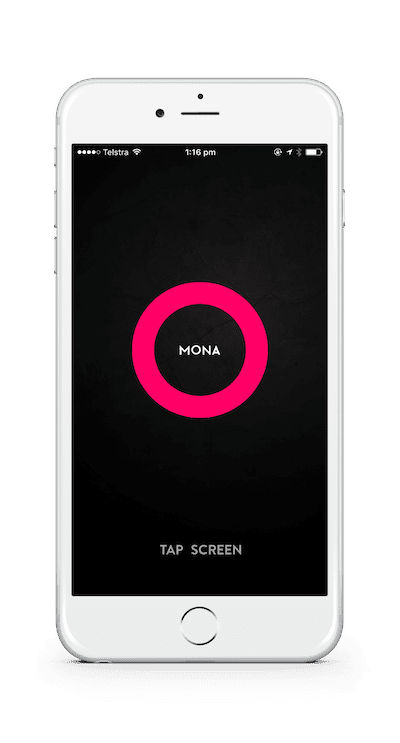 Another key factor in this unconventional museum is that not all of the artwork has wall labels. Instead, there is the O, a downloadable app that helps the visitor navigate through the gallery's spaces. Wilson explains the rationale behind this decision:
"It allows us to, firstly, light and present the work in a way that doesn't have to be the white cube. People can access all the works when they're in the space via a thumbnail on the device, and then they can drill down as deep or as superficially as they like. There are gonzo articles; there is art theory, and the history of the art: everything is contained in the O device, but it allows the visitor to move freely around, and not feel that they have to engage in the wall labels or feel that they haven't engaged with the work unless they do.
"We are able to make the gallery dark and chaotic, or a beautiful, serene, calming place. It really allows us to play with the mood."
The O has built-in GPS that senses where its holder is located. It displays information accordingly, under headings including 'Summary'; 'Gonzo', 'Media', 'Ideas' and 'Art Wank' (curator's notes).
Art Processors, a leading experiential design consultancy, are the brains behind the O. The company developed the technologies in collaboration with the museum over a three year period to deliver rich content to each visitor in an individual manner without distracting from the aesthetics.
The O has more than 2 million users to date over an 8-year period, recently adding queuing technology where visitors can join virtual queues for special exhibits.
A museum for locals and tourists
Tasmanians get access to the unconventional museum for free. Mona has 400,000 visitors per year, of whom 70% are tourists visiting Tasmania, and 16% of those are international visitors. Mona has been a significant factor in the increased number of tourists visiting Tasmania since it opened.
The Mona hotel
This is likely to increase further, as the unconventional museum is planning a $450 million five star hotel. The hotel will have around 170 rooms, as well as a 1000-seater convention centre and a large-scale auditorium. It will also include a theatre, spa centre and outdoor concert stage. The original proposed name for the hotel, HoMo, has been dropped. Although intended to be celebratory, there were concerns it might be viewed as culturally insensitive. Access will be mainly via the water on Venice-style ferries.
Wilsdon says, "The plans also include a beautiful three storey library. David has a huge collection of books, manuscripts and documents. We have a small library now, attached to the gallery. But we really want to do the same thing for the library that we have done for the gallery, by changing the way that people experience that space, and how they engage and interact with it."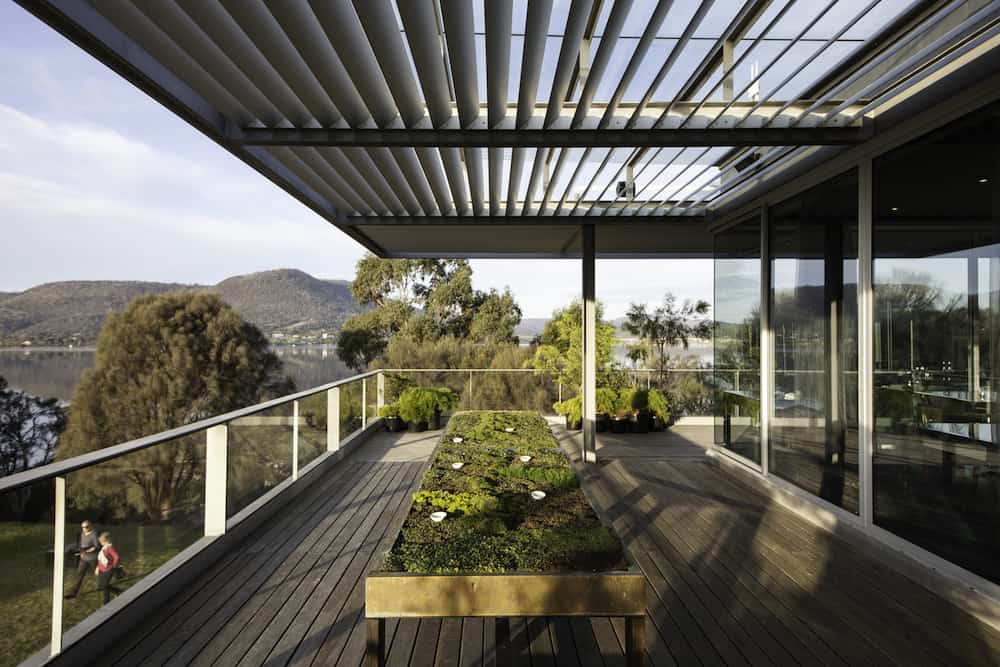 The hotel is expected to open in 2024. The design is currently being finalised, and permits have been submitted to the local council for approval. Work on the three-year construction phase should begin at the start of 2021.
A plan with impact
"It will be a game changer," adds Wilsdon. "It will create another 120-150 more jobs. We have had a Deloitte Access Economics impact study done at Mona. Apparently, we contribute about $135 million to the Tasmanian gross product, from what we are generating with visitation and activity.
"Our local community is very important to us; the city and the area around us is our home, and we operate within the community. Whether that is the arts sector, the business sector, the tourism sector or the general community. It is important that we engage with them and that they feel they can come and hang out at Mona as part of their city.
"We take our position in the community very seriously, and with great responsibility."
Current exhibitions at the unconventional museum
One current Mona exhibition is Mine by Simon Denny. This theme park of mining, data collection, and augmented reality runs from the 8th June 2019 until the 13th April 2020.
Visitors can also view Gorillas in Our Midst by Professors Christopher Chabris and Daniel Simons until the 30th September 2019
Also featured is Eat the Problem,  Kirsha Kaechele's Mona-based project. It proposes the killing and eating of invasive species (including cane toad, starfish, rabbit, horse, deer, cat, camel, and human). The exhibition includes recipes by Shannon Bennett, Heston Blumenthal, and Tetsuya Wakuda, and also incorporates a book, exhibition, treatments and feasts. It runs until the 2nd of September, 2019.
All images kind courtesy of Mona.