For a quarter of a century, attractions professionals have gathered in California to celebrate excellence at the Themed Entertainment Association's (TEA) annual flagship event.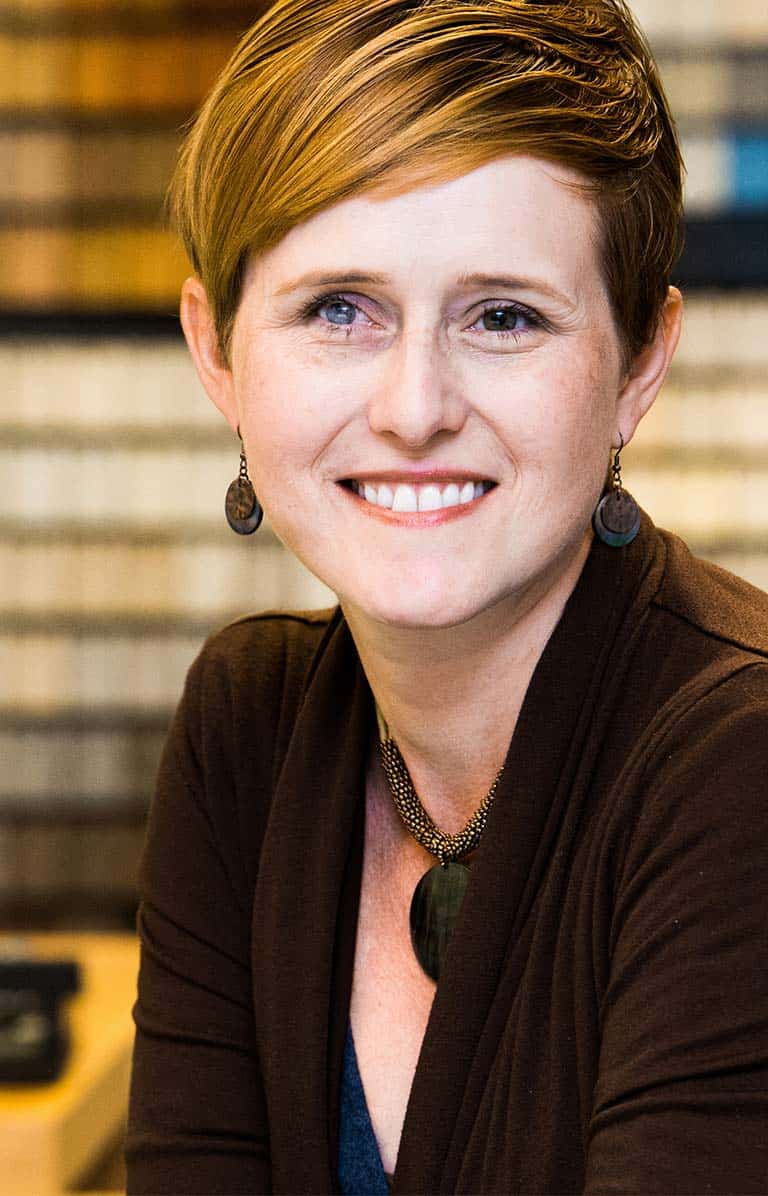 The TEA Thea Awards recognise projects in a multitude of categories. From museums to zoos, theme parks to live shows, as well as oustanding technologies and lifetime achievement. See the 2019 winners here.
Putting the TEA into team
The awards celebrate not only outstanding achievements, but also collaborations. Project owners are required to furnish a comprehensive credits list. Representing the collegial atmosphere of the association and the industry it represents, all team members are entitled to receive a trophy from the TEA.
See also: TEA SATE 2018 report
For 16 of the 25 years since the awards were founded (in 1994), recipients have shared their creative processes at the TEA Thea Awards Case Studies Day. This forms part of the annual TEA Summit conference that runs on the two days prior to the Awards Gala. This year that was April 11 and 12. The venue, as always, was the Disneyland Hotel at Disneyland Resort, Anaheim.
For 2019, TEA International Board president Michael Mercadante of Main Street Design offered the Summit organisers a challenge. "I asked the co-chairs to 'shake it up' a little and try to do things differently. So that the event would not be the 'same old same old' for members who have attended numerous years."
Luckily, Case Studies Day 2019 co-chairs Roberta Perry (of ETI and a past TEA president) and Pat MacKay (of Ones&ZerosMedia and past recipient of the TEA Service Award) were up to the task. In the past, the programme had been a stream of individual presentations. The new format had projects grouped by vertical into seven different discussion panels.
Fresh faces at the TEA Summit and Thea Awards Gala 2019
The fresh format meant fresh faces. Brian Morrow of BMorrow Productions and JRA's Shawn McCoy joined Perry, MacKay and TEA founder Monty Lunde of Technifex as panel moderators.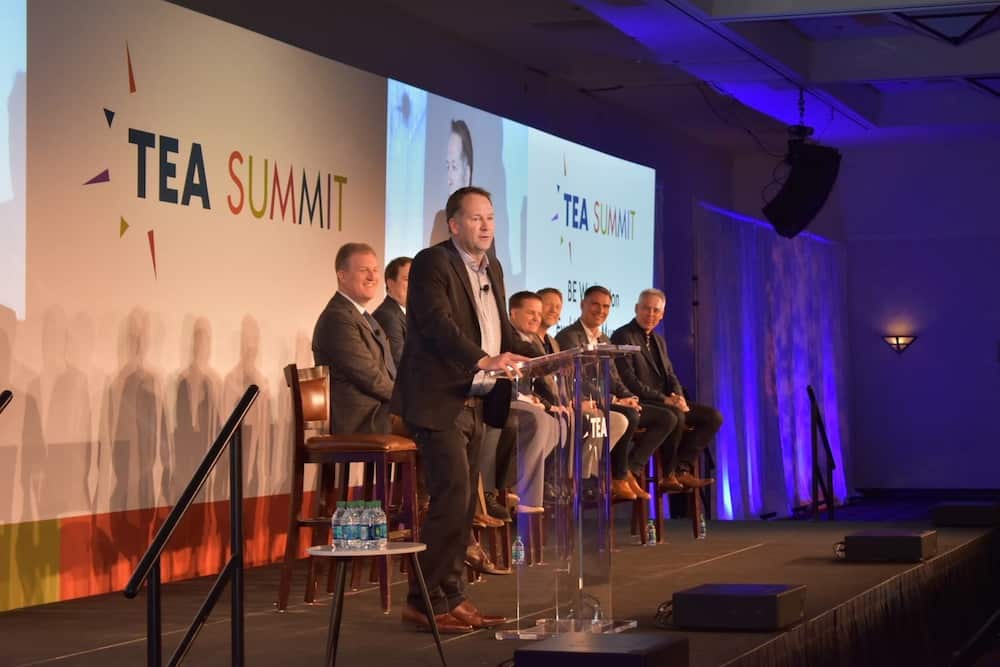 "The new format worked because it added a layer of engagement between the audience and the presenters," said Perry. "This interaction kept everyone's attention and made the day seem shorter!"
See also: Theme park guest expectations: how do operators keep guests wanting more?
Award recipients were slotted into such segments as 'museums', 'live shows' and 'connected immersion'. Yet the underlying themes of these projects transcended categorical definition. Instead, the award-winning experiences offered lessons on the ways in which such compelling attractions are reshaping the industry. They are also continuing to engage visitors the world over.
Here's what we learned during three days with industry colleagues at the Disneyland Hotel.
Lesson 1: tell new stories and reinvigorate old ones
Although the incorporation of intellectual property continues to be a hot topic, many projects are choosing to create their own IP. Often these incorporate cultural myths and legends.
Although well known for its licensed attractions based on IP such as Harry Potter or The Minions, for its first water theme park – Volcano Bay – Universal Orlando decided to create a unique world with an original backstory.
Legend has it that the Waturi people discovered Volcano Bay while searching for a new home. When they thought they could go no further, a golden fish named Kunuku directed them to a pristine island topped with a fiery volcano. Here they could start their new life.
Volcano Bay evokes this backstory in every corner of the park. At the same time it maintains the thrills and high quality guest experience that Universal guests expect. This approach creates what Universal Creative vice-president and executive art director, Dale Mason, calls an "air of plausible fantasy."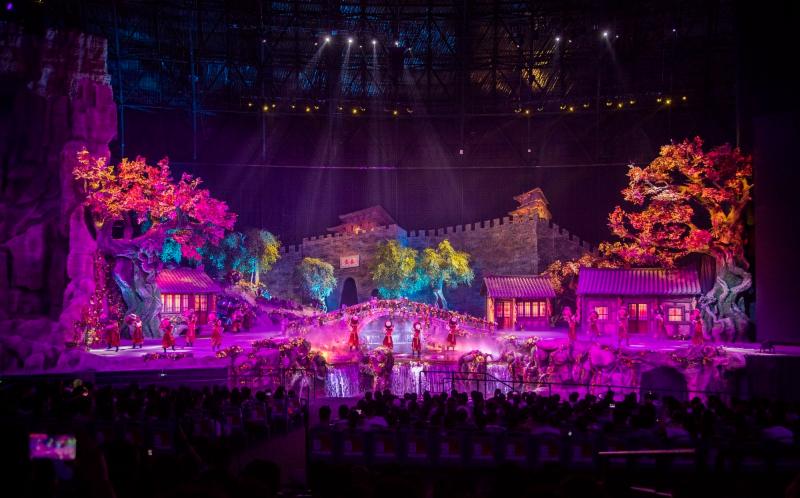 Meanwhile The Legend of Camel Bells at China's Xi'an Huaxia Cultural Tourism Resort brings to life a 2,000-year-old tale in an unprecedented way.
As Northwest China's largest live show, it traces travellers' harrowing treks on the Silk Road between Rome and China during the Tang Dynasty. Stories of love, loss and courage are told via mesmerising stage effects, extreme scenery and a huge cast.
Lesson 2: make the guest the hero
Be Washington: It's Your Turn to Lead at George Washington's Mount Vernon home also incorporates historical source material and authentic stories. In this case, to create an interactive, game-based experience. Moreover, the attraction elevates visitors from the typical role of spectator to that of central character. This 'visitor-as-protagonist' methodology, commonly referred to as agency, is emerging as an important tool in the experience creator's toolbox.
See also: The American Alliance of Museums on pink collars, diversity and unconscious bias
Housed in a room inspired by Philadelphia's Congress Hall, Be Washington is delivered by 18 two-person kiosks and a large 6K screen. Players face one of four actual leadership dilemmas that George Washington encountered, including the 1794 Whiskey Rebellion.
Chris Jackson, who played George Washington in the smash hit musical Hamilton, guides players as they decide which of Washington's advisors they should tap for counsel. After weighing up various scenarios and their consequences, they must choose from one of three possible decisions. They then discover whether America's first president agreed with their leadership decision or chose a different path.
Mount Vernon's Robert Shenk acknowledged that the former president's home "was blessed with fantastic, realistic stories, but needed different ways to tell them."
In addition to the on-site experience, the Be Washington story can be played via a web-based game at home. This furthers the attraction's educational mission and generates guest excitement before and after their visit.
Lesson 3: leverage technology to invent and re-invent
During two discussion panels on attractions, moderator Brian Morrow introduced the juxtaposition between "reinvention" and "pure invention".
Six Flags, with the help of an external team headed by Sally Corporation, has introduced Justice League: Battle for Metropolis at seven of its parks. Each iteration has built on the strengths of the one preceding it.
The Thea Award-winning incarnation of Justice League at Six Flags Magic Mountain in California offers a variety of industry firsts. These include the first virtual vertical loop, first virtual corkscrew and the first project mapping experience on a moving set. But it's not all about the tech. The ride also incorporates a strong story.
A few years before the first iteration of Justice League was conceived, an eight-year-old Swiss theme park enthusiast noticed a DNA model on the desk of his scientist father. He pondered how cool it would be if a waterslide could be constructed based on this double helix shape.
After securing a patent in 2013, Rainer Maelzer of wiegand.maelzer attempted to sell SlideWheel to waterparks across the globe. Few operators, however, were willing to take a risk on such daring new technology. Eventually a chance introduction by Europa-Park's Roland Mack led to a successful meeting between Maelzer and executives at China's Chimelong Group.
The ride was constructed and prototyped in Germany before arriving in Guangzhou. On April 1, 2018, the boy who inspired this groundbreaking ride helped open the world's first rotating and pendulating waterslide at Chimelong Water Park.
Lesson 4: use authenticity to generate impact
Commissioned in 2017 by the Banff Centre for Arts and Creativity, Illuminations: Human/Nature offered participants an impactful outdoor experience rooted in authentic stories of the Canadian wilderness. This interactive, immersive art event was the vision of artist Sarah Fuller and the Montreal creative collective at Moment Factory. The project's mission: to dissolve the boundaries between nature and existence.
Illuminations took place in two locations. Banff National Park is the oldest park in Canada, while Toronto's Rouge Urban National Park is the country's first urban national park.
At each event, nine teams of 15 people travelled on separate narrative journeys with a set of tools. This comprised a lantern to guide and activate five different experience zones, a navigation projector, a backpack with speakers to provide a soundtrack, two flashlights for illumination and ambiance, plus a virtual map to use as a white canvas for the projections. The creators had commitment to keep the event carbon-neutral, so all of the tools were battery-operated.
Throughout their adventure, visitors learned about the diverse ecosystems of their respective sites. At the end of the journey, all of the groups arrived at a communal campfire. Here the tools and narratives blended together. The participants represented individuals from all walks of life. They left Illuminations with a better understanding of each other, of the world around them and of those who roamed the land before.
See also: Disney World prepares to unveil a new slate of nighttime extravaganzas
Lesson 5: create a wow
Illuminations: Human/Nature offered visitors the tools to project artful stories on to the natural landscape. Conversely, MORI Building Digital Art Museum: teamLab Borderless immerses visitors within natural wonders projected onto the Tokyo museum's ceilings, walls and floors.
Utilising 520 computers and 470 projectors, the 10,000-metre exhibition space showcases 50 digital artworks. These transcend fixed space, communicating and fusing with other whimsical creations. Like the museum interior, the entire visitor experience is truly borderless.
There are no 3D glasses or cellphone apps to separate guests from the kaleidoscope of images swirling before their eyes. Visitors can explore at their own pace in what teamLab calls "a world without boundaries, a museum without a map."
As communications director Takashi Kudo explains, the installation challenges the visitor to "explore things by yourself – kind of like life."
In one of the most memorable moments of the Thea Awards ceremony, TEA chief operating officer Jennie Nevin became a screen upon which teamLab's artworks were projected. "By colouring outside the lines," said Nevin as she introduced the experience, "the project truly embodies the journey of man, through trials and tribulations to enlightenment – in Zen teaching, how to approach life itself."
Lesson 6: take a risk
With an enthusiastic team and a unique backstory, The Evel Knievel Museum delighted TEA Summit and Thea Awards Gala 2019 attendees. After all, this was the group that 'DIYed' a museum.
"We knew [winnning a Thea Award] was a big deal," said co-creator Michael Patterson. "But the scale of other attractions and companies involved were amazing. We were honoured to be in the room."
The museum dedicated to the late motorycyle stuntman was conceived when Patterson and his team at Historic Harley-Davidson caught the attention of Evel Knievel memorabilia collector Lathan McKay. So impressed was he by the dealership's reconstruction of a classic motorcycle, he entrusted them with the refurbishment of Knievel's famous 'Big Red' truck. The successful restoration inspired McKay to create a permanent museum at Historic Harley-Davidson's site in Kansas.
See also: Celebrity influencers and the Beyoncé effect – making museums cool
Concept and digital interactives were provided by design and fabrication firm Dimensional Innovations. In Bad to the Bones, visitors swipe over a skeleton of Knievel to activate 'hotspots'. These represent the many bones the daredevil broke during his career. Jump Planner enables visitors to plot and navigate a virtual jump.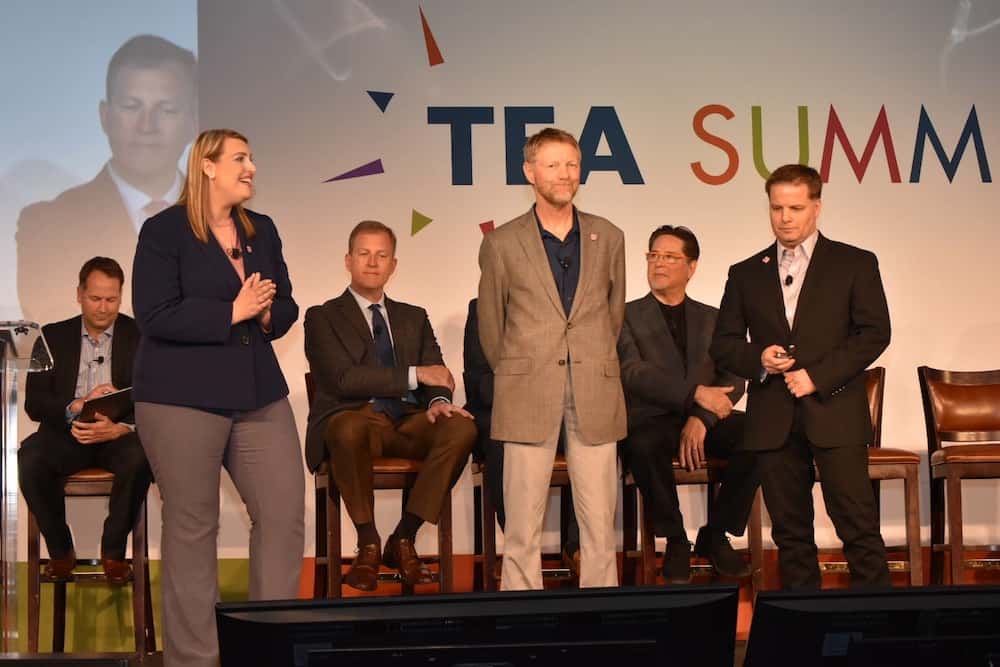 The museum's signature attraction, The Jump challenges visitors to mount a reconstructed Harley Davidson XR-750. They then take a death-defying virtual reality jump over 15 police cars.
Knievel himself once remarked: "In life, I would rather take a chance to be something a little extra special". With a limited budget but an unlimited vision, the crew of The Evel Knievel Museum has created an extra special attraction in the American heartland.
Lesson 7: remember to have fun
Thea Award newcomers such as The Evel Knievel Museum and Be Washington infused a fresh energy into the TEA Summit and Thea Awards Gala 2019 proceedings. They reminded veteran attendees that Rule #1 of this industry is finding joy in the process of creating joy for others.
See also: Shanghai Haichang Ocean Park: China's award-winning new marine theme park
"The Thea Awards Gala 2019 was unlike anythng that either of us had been a part of," said Mount Vernon's Robert Shenk. "Walking into the ballroom for the first time felt more like the Academy Awards than any museum event we've attended. No doubt that night will be a memory of a lifetime."
"We came away talking about what a fun and positive environment the weekend was," added Patterson from The Evel Knievel Museum. "That it made sense because everyone's themed entertainment job has something to do with making people happy. We appreciated that so much."
Clara Rice is director of communications at JRA and vice-president of the TEA's international board of directors. Images courtesy of TEA, Shawn McCoy, Mount Vernon and ACE Production.