New concept art and details have been released, showing what a £27.5 million revamp of Hull's Maritime Museum could look like.
The museum is set to become a bigger and brighter attraction, showcasing Hull's maritime past as part of the Hull: Yorkshire Maritime City project.
The ambitious plans include the regeneration of the Arctic Corsair, North End Shipyard, Spurn Lightship, Dock Office Chambers and the Hull Maritime Museum.
As part of the new visitor attraction, the Arctic Corsair, Hull's last sidewinder trawler, will be moved to a dry dock at the North End Shipyard.
The Dock Office Chambers will also be refurbished and a new maritime route will be created, guiding visitors through the heart of the city from Queen Victoria Square to the River Hull.
The concept art also reveals more interactive elements for the museum, including a sea bed showing the fish caught by Hull fishermen.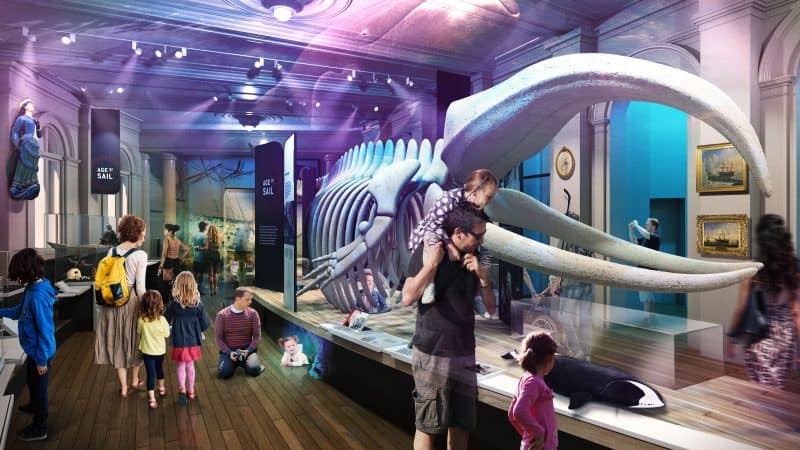 Mark Jones MBE, Hull City Council's Director of Regeneration, said: "These plans show the continuing ambition of the council and its partners to cement Hull into a world-class visitor destination by making the most of its remarkable heritage as an international maritime city.
"As with our year as UK City of Culture, our aim is to regenerate our city and to use culture and heritage to boost economic prosperity and improve people's lives right across the city.
He added: "Over the past year, more than 10,000 people have given their ideas and suggestions on how they would like to see their city's maritime heritage brought to life for all to enjoy. Now, we'd like everyone in the city to give us their views on the detailed plans and to show their support as we prepare to submit our bid for the funding to ensure this exciting project becomes a reality."
The project is jointly funded by the council and the National Lottery Heritage Fund – subject to a successful funding bid.
If Hull succeeds in securing £13.6m of National Lottery Heritage Fund funding, work on the new attraction could start in 2020. Hull City Council has committed £10m to the project.
This project will bring an additional £2.86m a year into the local economy and attract over 300,000 visitors to the city.
Images: Hull City Council