It is due to reopen in summer 2020 with new spaces, a fresh exhibition programme and a new brand. This is the result of an £18.1 m development project.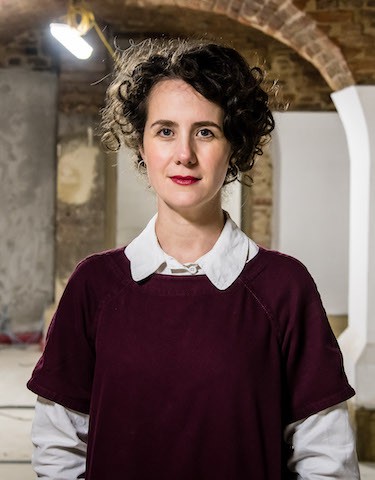 Director Sonia Solicari joined The Geffrye Museum in January 2017. She was previously Head of the Guildhall Art Gallery and London's Roman Amphitheatre. Blooloop caught up with her to hear about the redevelopment project and the reimagined Museum of the Home.
Before working as Head of the Guildhall Art Gallery she worked at the Victoria & Albert Museum. Here, Solicari was Curator of Ceramics and Glass from 2006-2010. She has published and lectured widely on aspects of nineteenth-century art and design. she is also currently engaged in a PhD exploring 'The Domestic Threshold in Art and Culture of the Nineteenth Century'.
While the museum is due to reopen in September 2020, it has released the following statement in light of the coronavirus outbreak:
"We recently announced that the Museum plans to reopen in September.
"Since then the situation with coronavirus has changed rapidly, we are continuing to closely monitor the situation and any impact it may have on the reopening. Protecting the health and wellbeing of our staff, volunteers, visitors and partners remains our priority. Whilst our site remains closed for the redevelopment and our outreach programme is suspended, our work continues and our digital channels are open to keep everyone up to date."
The new Museum of the Home
According to Solicari, the move will see a new interpretation of the concept of 'home', towards an understanding of how to live better together. It is also exploring the museum's role in society and in the community.
When she joined the museum, it was still the Geffrye Museum of the Home:
"We rebranded in November as the Museum of the Home. Since I've been here, it feels as if it has changed so much as an organization. It's almost as if we're launching a whole new museum, but in some ways, it has been an organic development."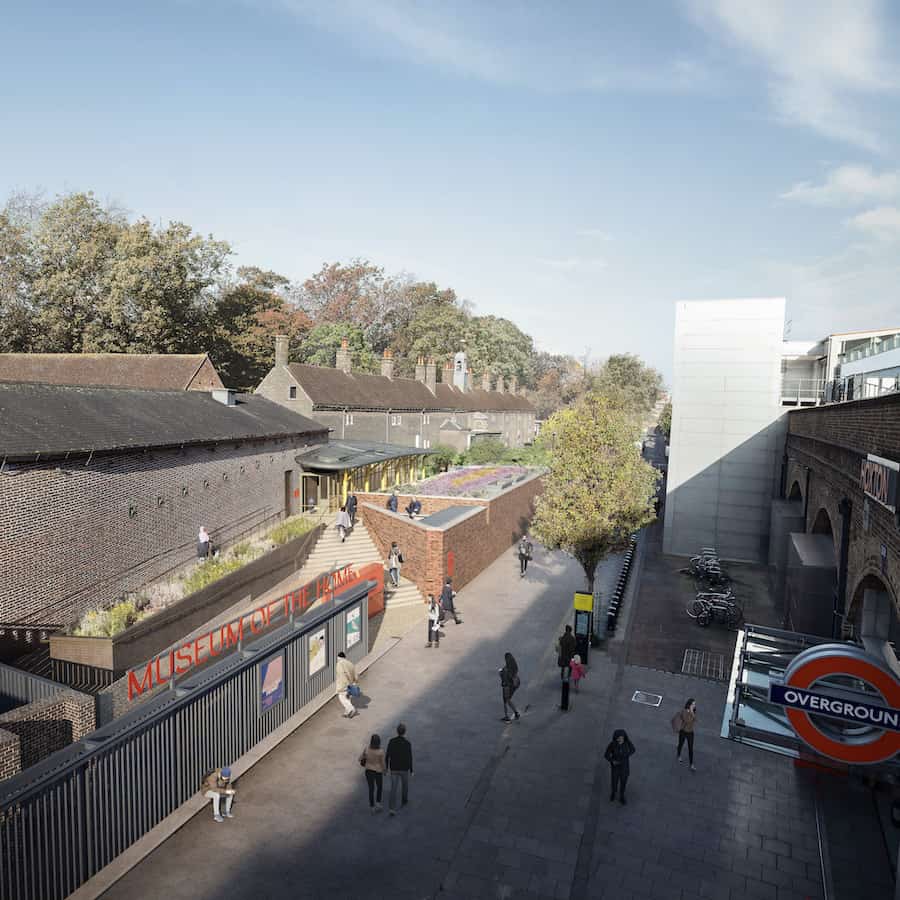 It had been the Geffrye Museum of the Home since 2011. The building first opened to the public in the Geffrye Almshouses in 1914.
"The transition felt like a natural one. But it has been a long time coming. The capital project has been the catalyst for doing that rebrand. We had been thinking ourselves of ourselves as a Museum of the Home. We are now The Museum of the Home, and, actually, that has been seismic. Extraordinarily, we're the only Museum of the Home in the world."
The function of the Museum of the Home
What, then, is 'The Museum of the Home?' What is its function as a museum in the 21st century?
"Our vision is absolutely key," says Solicari. "We are the place to reveal and rethink the ways we live, in order to live better together. And that 'live better together part' is a new way of us thinking about ourselves."
"We have always done a lot of work with our communities locally here in Hackney. But now we're thinking about what the museum actually means for society. And why society needs a Museum of the Home."
The conclusion is that The Museum of the Home's purpose is to be a centre of debate and conversation about issues that are affecting people's everyday lives, in terms of how people perceive the notion of 'home' and their own relationship to it.
The Home
"The way that we approach 'home' is that it's universally relevant but deeply personal," says Solicari. "The idea is that there's no one definition. Nor are we the place that would attempt to define what home is.
"But what we do as an organisation is to throw out some questions and provocations. These enable our visitors to understand what home might mean to them. It could be the bricks and mortar or it could be the objects. Or, it could equally be the relationships of the people with whom you live.
"It could mean the country that you're in, and how welcome you feel there. We are here to encourage people to think about what home means to them, but not necessarily to provide the answers. I don't think we ever could, and nor should we."
Personal stories
Personal stories are an important part of the new museum, says Solicari.
"There is that whole historical narrative. We absolutely can talk about the progress of terraced housing in the UK, et cetera. But it is through personal stories that you begin to understand what that actually means for people living in those spaces."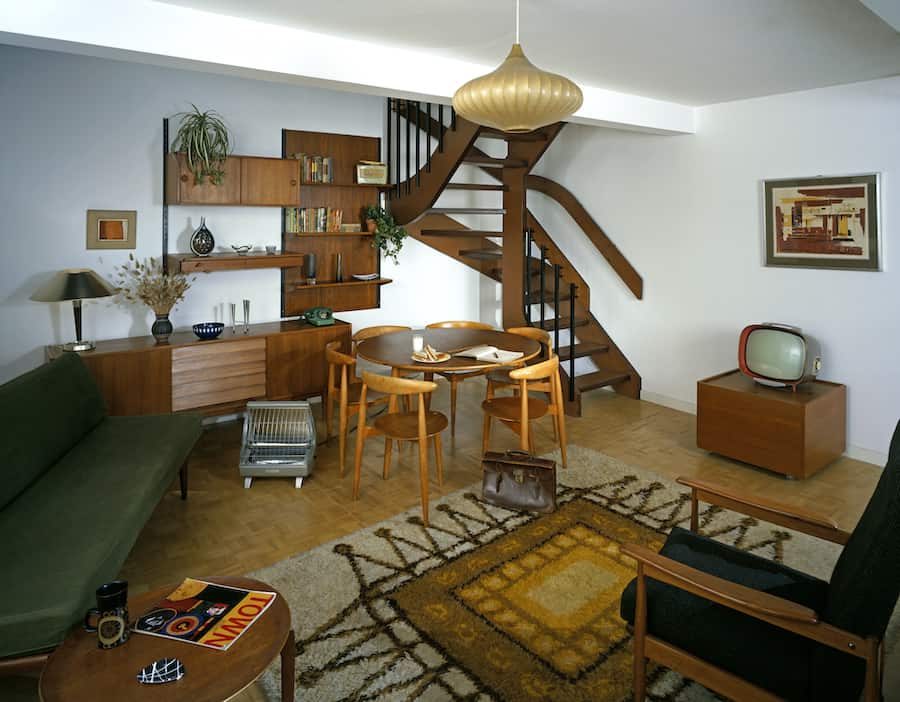 "That is why personal stories are much more prevalent in the new museum when we reopen. And I hope visitors notice that there are many more testimonies and ways in. There are different experiences of home and they can see how that relates to them. How is that the same, and how is that different from what they experience?"
Future plans
As far as looking towards the future is concerned, Solicari says, programming is key:
"There is only so far we can go with our permanent galleries and displays. Our idea of 'home' is changing all the time. We have, therefore, incorporated in the museum many more dynamic spaces. These will allow us to partner with artists, designers, and thought makers. So we can really explore what home means now, and in the future."
When the museum reopens, its much-loved 'rooms through time' exhibit will remain. This features recreations based on real London homes from 1630 to 1990. However, they will be in a reinterpreted form.
"We're excited about our new 'room of now' space. It is, basically, the last 'room through time.' It became clear that the 'rooms through time' couldn't end with the 1990s. But settling on a definitive last room would inevitably be problematic. Because that moment could never be fixed.
"So the last room next to the 1990s room is the space for us to work in partnership with somebody who's got something relevant to say about how we live today or in the future. It will be given over to them to work with us to create something in that space. That is one of the ways that people are going to see that future projection."
Digital vs. physical spaces
"We are thinking about digital spaces in the same way that we're thinking about our physical spaces," says Solicari.
As far as the growing website is concerned, this will mean commissioning content.
"It's how a lot of organizations operate, but within the museum world, it's quite a shift. So it's no longer just a space where people can find out our opening hours. We're looking at applying the same curatorial rigour to that space."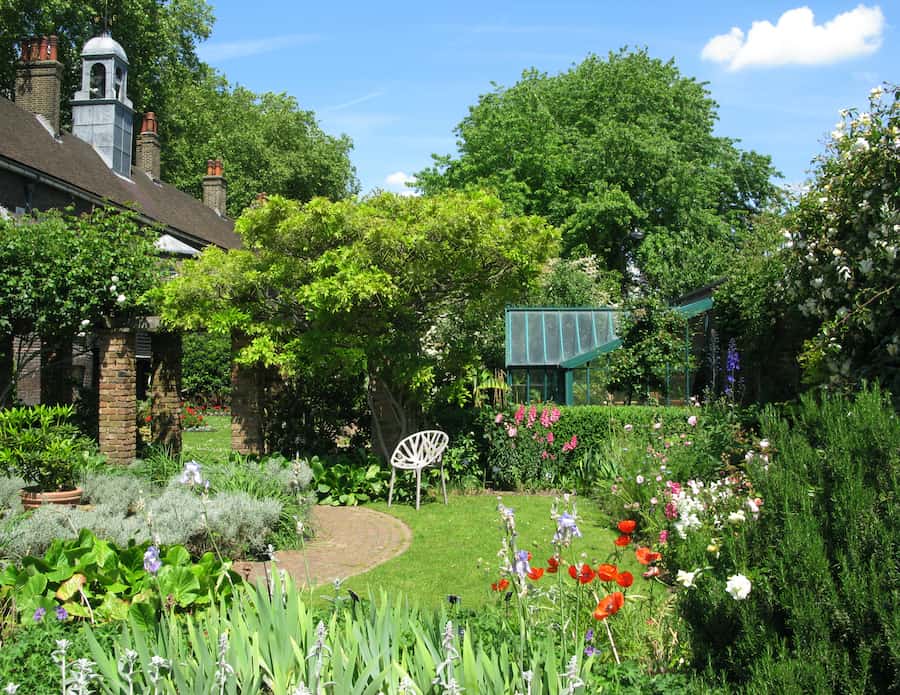 "It will also make more of our partnerships. Many museums are working with an absolutely fantastic range of people. But the public only gets to know about that when there's a particular event. If we can capture more content around those partnerships, that would allow them to really to sync.
"So, if we're working with someone on a particular event or exhibition, they could do a think-piece or a Q&A or piece on what it means to them for our webspace. Or perhaps pull together a panel of speakers for an event. It's about making more of those wonderful relationships that we have."
A diverse Museum of the Home
The content for the new gallery will be very diverse. Solicari feels will be key when it comes to engaging new audiences.
"That is also where our programming comes in. Everything from our late views through weekend events, to thinking about the specific times and places certain people may want to visit."
"A huge growth area for us is families, so we'll be looking at the best type of programming to grow that audience. Another one is those people who are working locally in some of the creative and tech industries around here.
"It's about bringing really diverse groups from that segment in. Because there are wonderful partnerships and conversations that can be had with some of the industries right on our doorstep."
Low-key technology
The Museum of the Home uses technology in a low-key way as part of visitor engagement:
"We're not using apps: research shows take-up has been fairly low when it comes to app technology. People are often coming to us looking for something different from a screen-based experience. So the role of the museum is to offer enough screen-based engagement for people who want to engage in that way. But also to make sure that there are plenty of opportunities for people to switch off, and do something different."
When they are in the space, if they want to turn off, then there will be enough for them to see and do without relying on their phone or other digital technology
"We want to ensure there is plenty of information people can access after or research before their visit. When they are in the space, if they want to turn off, then there will be enough for them to see and do without relying on their phone or other digital technology.
Visitor interaction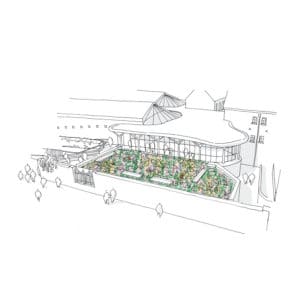 "What people can expect when they come on-site is many ways of interacting with the collections, says Solicari. "From film to gamified interactions. We've got a wonderful Squash a Bedbug game, which everyone can enjoy, from children up to adults.
"We've also got interactive 90s gaming systems. These help us look at computers and entertainment within the home. There are many ways in which we're using technology to make the visitor experience more varied. We want to get our visitors involved and engaged.
In addition to this, there will also be an audio guide. This is a decision made through audience research, demonstrating their value across the museum sector.
Engagement
There is also increasing value in the face to face interaction. This has been repeatedly shown through research.
"As a result, we are investing much more into the visitor experience with our front of house team. We are making sure that people's visits are enabled in that way. Visitors will, we hope, feel that they're much more personally welcomed to the space.
"It means we can talk through with them all the ways that they can engage when they're on site. And they can pick the means that is best suited to them."
The Museum of the Home in the community
Before closing for renovation, the museum had around 120,000 visitors annually. It is estimated that visitor numbers will rise to 170,000 when it reopens with new, dynamic content.
The museum is close to the hearts of local people.
"We have a real mix," Solicari says. "We think it's wonderful that we are a local institution. There are a lot of repeat visitors who first engage with us on a school visit. That is the start of a lifelong relationship with the museum."
"But the beauty of the Museum of the Home brand is that it can also be international. We are hoping that the conversations that we can start having, especially in the digital space, will encourage more overseas visitors. So we bump up how soon people visiting the UK and London come across us, and become a 'must visit' attraction."
Staying true to its identity
There is a balance to achieve between being forward-looking and maintaining a tie to the museum's past.
"That is something we considered in a concentrated way as part of the rebrand," Solicari says.
"The fact we are The Museum of the Home at the Geffrye Almshouses has liberated us to tell that story in a much clearer way. Putting the Geffrye identity and sense of place back on the building gives it some clarity."
We're also doing much more, when we reopen, around the interpretation of the site. The fact that they were almshouses, and that the people who lived here were in need of sheltered housing.
We can start to look at that model. It allows us to talk about charitable housing today, the housing crisis and people who need support in housing.
By separating it from the Museum of the Home identity, we can tell that story in a much more thorough way. That is one of the ways we're preserving the wonderful parts of the building that we're in, whilst still making it relevant."
The collection at the Museum of the Home
The museum collection dates back to the 1600s. The 'rooms through time' are chronological. However, the new home galleries are thematic. They blend of historic and contemporary material in one space.
"It's a different approach. It shows how you can weave and layer the historic, the contemporary and the future."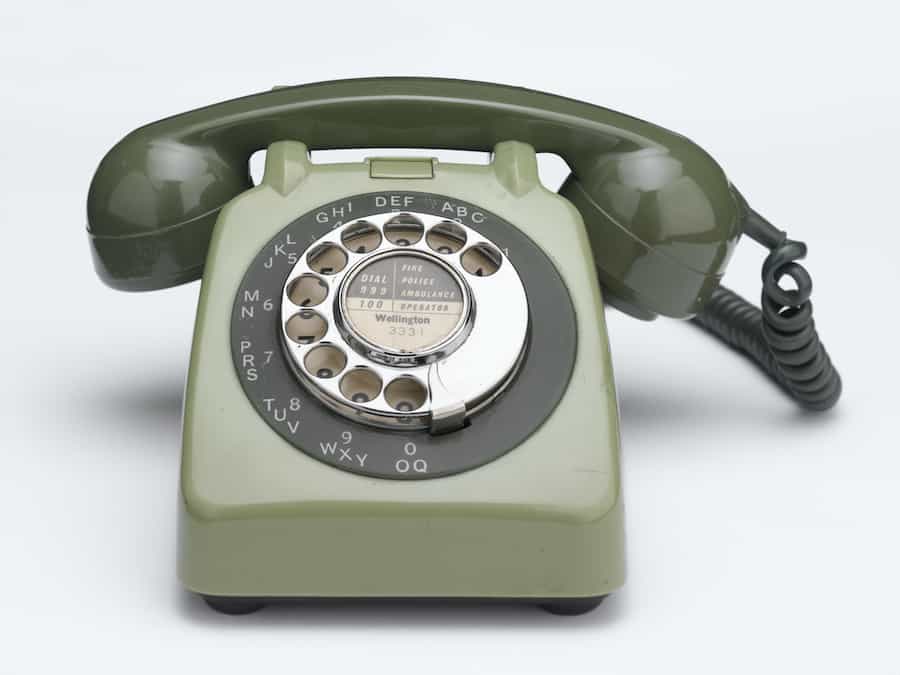 "One of the strongest strands in our programme going forward will be around the sustainable home. A lot of the solutions to sustainable living can be found in the past. People were recycling and re-using and mending. Even when electricity came in, people were much more mindful of preserving it. There is a huge amount to say about how the answers to how we might live in the future can be found in the past."
We're creating a green roof for the future

We want it to be:

🐛Great for wildlife
🤩 Lovely to look at
💨 Energy efficient
⏲️ Sustainablehttps://t.co/Xlm0o3XIJh pic.twitter.com/w7FZOaXl1T

— Museum of the Home (@MuseumoftheHome) March 15, 2020
It is the same with space. Space is at a premium, especially in built-up urban environments. Again, we can look to the past for solutions that people found for living in cramped conditions. Because that problem has been here with us for centuries."
Game Changers
The Museum of the Home's new 'Game Changers' exhibition is a permanent display. The museum has designed this exhibit to generate discussion.
"We're introducing the 'Rooms Through Time' with a new space, looking at domestic game-changers. We will have about 10 key objects.
"For example, a 1970s thermostat. This allows us to talk about how central heating fundamentally changed how we lived. Suddenly people didn't need to gather in one room around the fire but could spread out throughout the whole house because it was equally heated. This brings us to the sustainability issues about heating your home. Then there is an Alexa: how is the smart home changing how we live?"
How many curators does it take to build a BILLY bookcase?

The BILLY is one of @IKEAUK's bestselling items and has become a staple of the British home. It's also one of the Domestic Gamechangers that will feature in our new galleries https://t.co/isLzYd1UUX#WorldBookDay2020 pic.twitter.com/C8UknsoTmS

— Museum of the Home (@MuseumoftheHome) March 5, 2020
"But we might have an Alexa next to a brick. Because the introduction of brick buildings was also significant.
"Then there is an early 19th-century pipe water pipe, which talks about domestic plumbing. Water coming into the home was one of the biggest game-changers. You no longer had to go to a well at the end of the street with a bucket to get your water."
Women in the home
Many of these innovations have transformed the role of women in the domestic space, says Solicari.
"Often, these tasks felt fell to women. A lot of these game-changers were pioneered for industry. It is quite shocking how long it took some of these inventions to get into the domestic space, maybe because it was a female space.
View this post on Instagram
"The whole gender thing is a really interesting debate. Because of course the digital world has been put together predominantly by men in Silicone Valley. So, it's a very topical issue. Who is designing for the home, and who is driving those changes? But we'll see. Perhaps the digital age will bring cyberfeminism."
Education at the Museum of the Home
The museum has an active and extensive schools programme.
"We welcome all schools from around the UK," says Solicari. "But what we tend to find is that the majority of schools that visit are local, because of funding constraints.
"But what is absolutely brilliant is that we are moving our schools' programming in the same direction as the museum. We are moving towards a more thematic and issues-based approach.
"We will still be tapping into those key curriculum elements like the Victorians. But we're also looking at talking about sustainability, migration and identity, and what it means to feel welcomed."
Background image of The Museum of the Home courtesy of Jayne Lloyd.