Leading AV solutions company, Alcorn McBride, has added impact to the visitor experience at Arizona's Meteor Crater Interactive Discovery Center.
The museum tells the story of Meteor Crater, the best-preserved meteorite impact site on Earth.
The asteroid responsible for the vast scar on the landscape hit the planet approximately 50,000 years ago. The crater measures one mile across, 2.4 miles in circumference and is over 550 feet deep.
The Meteor Crater Interactive Discovery Center prepares visitors for their look at the adjacent impact site. It features 24 interactive displays and exhibits detailing the origins of meteors and their encounters with the Earth.
To refresh and enhance the exhibits, the Center asked Oregon-based Formations to update the underlying hardware that delivers the AV content. They also enhanced a number of exhibits with new videos and upgraded presentations. Formations devised the original exhibits around 15 years ago.
'We wanted equipment that was easy to use and update'
"The Center took a big jump in refreshing its underlying technology," comments Christopher Williams, AV Producer/Engineer with Formations.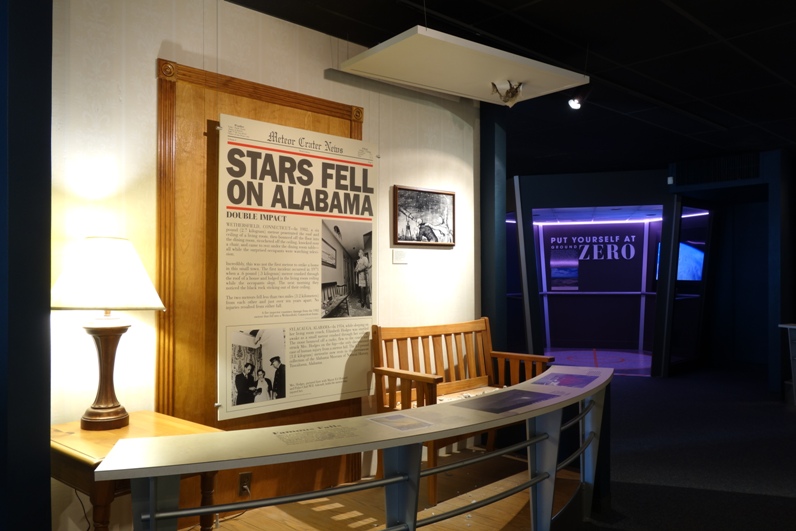 "The modernisation included Alcorn McBride equipment: a DMX Machine, Digital Audio Machine (AM4), A/V Binloop HD with three reproducer cards, V4Pro show controller and ShowTouch 7-inch touch panel interface. We wanted equipment that was easy to use and update, and Alcorn's intuitive WinScript programming language gives us that capability."
Among the new exhibits is a dynamic experience that takes visitors back in time to the moment of the collision. The hexagonal chamber is fitted with a 55-inch LCD, flashing RGB light effects, a sound track complete with sonic boom, and a hot air burst to help recreate what the impact might have felt like on Earth.
Elsewhere, a new video encourages visitors to rank the density of the Center's meteorite specimen compared to a car, a motorbike and a horse. To do this, they manipulate a row of rotating pictorial cubes before the video reveals the correct – and surprising – results.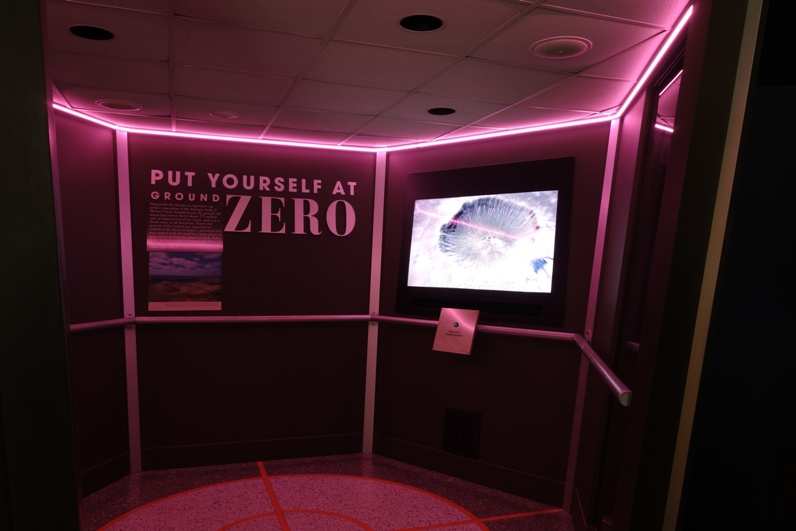 "The Center got the tech refresh it needed with Alcorn McBride equipment," adds Williams. "When I use Alcorn McBride gear I get to talk to the people who actually designed the equipment. I feel like part of their team and not just a customer."