Brand experiences dedicated to 'adult beverages' are hit attractions in several cities worldwide. But why are brewery and distillery tours so popular? Are they more than just a marketing tool? And do you have to be a drinker to enjoy them? Owen Ralph reports.
For many tourists, a sip of the local beer, wine or spirit is an essential part of a city break. And if you can do that while simultaneously taking in a local attraction, better still.
In Amsterdam and Dublin, the Heineken Experience and Guinness Storehouse perform particularly well against other attractions. Whilst the Dutch capital's tourism market grew 19% from 2009 to 2014, attendance at the Heineken outlet climbed 143% in that period.
In Dublin, Guinness' offering at St James's Gate is consistently the busiest attraction in all of Ireland, welcoming over 1.7 million visitors in 2017. Recent independent research shows that over 37% of Storehouse guests were motivated to visit the country because of the famous black beer.
The pulling power of what are international as well as national brands, and perhaps also the climate in these two European cities, have played a part in both indoor attractions' success. Yet even in warmer places, drink-focused visitor facilities have a certain appeal too. Who wouldn't enjoy a visit to the recently opened Joy Spence Appleton Estate Rum Experience on Jamaica's southern coast?
Creating connections with consumers
These attractions allow companies to tell their brand story and hold consumers' attention for an average of two hours. This is far superior to the fleeting second they may be exposed to conventional advertising.
"Consumers face more product choices than ever and have become savvier at tuning out the countless marketing messages they are bombarded with daily," wrote BRC Imagination Arts creative director and vice-president Christian Lachel in an article on experiential marketing for The Drinks Report.
Additionally, restrictions on alcohol advertising in many jurisdictions mean companies must find other ways to get out their message. The great thing about a brand experience is that consumers will actually pay to hear the commercial message being delivered. "They're genuinely interested in learning about where their favourite products come from," said Lachel.
But the content must be compelling. Years ago, it was enough simply to open the gates to the brewery. To tell visitors about the brewing process and then let them enjoy a beverage or two fresh from the tap. That still happens in some places. But possibly the only message some consumers will take away with them is "Oh yeah, this stuff gets me drunk". Brand homes such as those highlighted perform a different role. Drink is merely the digestif.
More than just a factory tour
"Previous tours were quite simply factory tours; a walk along the production line," said Rob Morgan, Senior Project Director at JRA. The Cincinnati design firm has worked on both the Jim Beam American Stillhouse and Distillery Tour in Kentucky and the the Joy Spence Appleton Estate Rum Experience.
"Now we are creating entirely separate attractions for these companies," he added. "These include immersive theatres, interactive exhibits, tasting experiences, historical and educational exhibits, seminars, brew clubs, food pairings, games, apps and seasonal events."
According to Lachel, a well executed brand home includes multi-sensory and communal storytelling experience. This can help deepen an audience's understanding and appreciation of a brand's heritage and values.
Matthew Wheeler also a Senior Project Director at JRA, explained why there is now less emphasis on alcohol consumption within such attractions.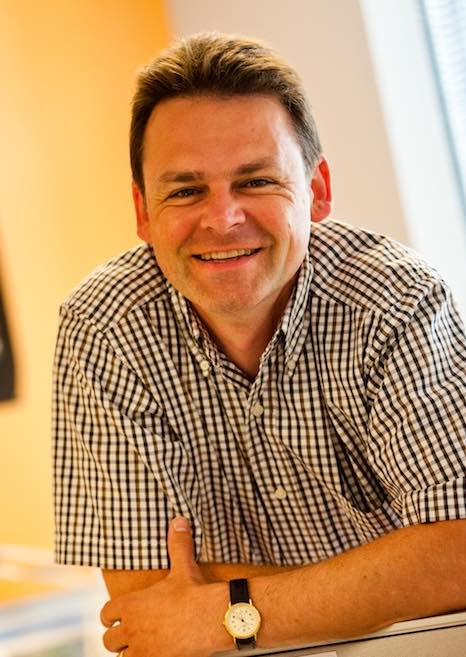 "Firstly, there is a huge and very important message that these beverage companies are addressing regarding social responsibility. It's at the core of their public marketing campaigns," he said.
Non-alcoholic content
So can you still enjoy a brewery tour or similar experience if you're not a consumer of the product? Morgan believes you can.
"These attractions have to work for all audiences and age groups," he said. "They are more about expressing the story or myth of the brand, without alcohol being a central feature. With that said, many visitors will have an expectation of being able to sample or purchase the product on site. But that experience is generally regulated closely."
The Guinness Storehouse offers all its visitors the choice of a non-alcoholic drink at the end of the tour.
"In fact, 10% of our visitors do not consume a Guinness," said Paul Carty, its managing director. "There is so much history and heritage attached to the visit that non-drinkers leave with equal satisfaction."
Refreshing the experience
Ageing is not good for the attractions, unlike some of the drinks they are devoted to.
"Jim Beam was one of the first on the 'Bourbon Trail' to offer a distillery tour," Morgan said "However, it was a very basic tour. As other distilleries developed their own more elaborate visitor centres, Beam began to fall in the ratings. When purchased by Suntory a few years ago, the new owners were concerned that the poor experience could actually be damaging their brand. That's when we came in."
Renovating attractions, or starting again from scratch, can certainly pay off. Designed by BRC, the Heineken Experience opened in 2009. It replaced a traditional brewery tour that previously welcomed around 350,000 Amsterdam tourists annually. The experience now entertains over a million. In Dublin, the Guinness Storehouse does even better.
Yet Carty (right) is not complacent. "We have invested well over €30m ($37m) since we opened in 1999 in constantly refreshing and innovating," he said.
"We always aim to exceed our visitors' expectations. Interactive areas are really important drivers of that. For example, in our Guinness Academy visitors can learn to pour their own pint of Guinness. Planning is underway at the moment for an exciting expansion of our iconic rooftop Gravity Bar, which will be completed in 2019."
Morgan has noticed that newer tours tend to be slicker and more professionally produced.
"Many include custom media and interactive experiences to tell their stories. At the same time, they wish to project themselves as genuine or authentic. So over designing or being too clever can sometimes create an image conflict," he said.
Authenticity and brand integrity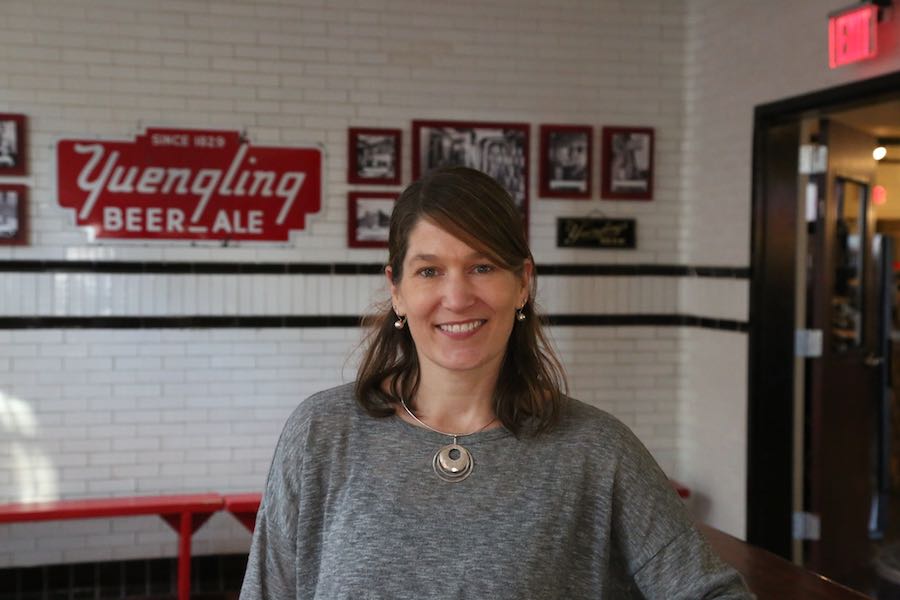 Wendy Yuengling (above), chief administrative officer of DG Yuengling and Son, the oldest operating brewer in the US, said: "As a 189-year-old brewery, we are proud of our brands and their quality. A great drink is vital and superior to the integrity of our brand.
"Our story is just as interesting. We are a six-generation, family-owned brewery with women in leadership roles who are paving the company's vision for the future. It is a pretty cool success story that we love to share."
Yuengling is currently working with JRA on a new visitor experience at its original site in Pottsville, Pennsylvania. It also operates a free brewery tour in Tampa, Florida.
"We are located at St James's Gate [in Dublin]," Carty said. "The brand equity of being here is so powerful. We do not want to be a temple or shrine to the brand, but when I witnessed 10,200 visitors coming in the day before St Patrick's Day it felt like our visitors were making a pilgrimage to the home of Guinness. As they approach, they can smell the roasting barley. They can walk over the cobblestones, see the old train tracks dating back to 1759. It reinforces our authenticity."
Big brands versus microbreweries
Big beer companies are now competing heavily with microbreweries, Wheeler said. This has led them to differentiate and offer products that are customised and targeted. Some of their products are even region specific so as to compete with microbrews.
Evidence of this is provided by Guinness' recent diversification into various 'craft' style brews and non-black beers. Meanwhile, its signature stout continues to be enjoyed by consumers in over 118 countries. Just excuse the folks at the Storehouse if they don't rush to tell you about the mega-plants that produce it.
"At Jim Beam, we worked very hard to break down the appearance and process of an industrial scale distillery," said Morgan. "We looked for subtle elements which would soften and personalise the experience. Many things were just incidental. Like recreating milestone barrel heads with key production dates and the signatures of the company figureheads at the time. We also had a lot of success working subtle self-deprecating humour into messages."
Drinkers seeking entertainment
But why would drinks companies want to get into the attractions business? And why should consumers head to a visitor attraction, rather than a bar or restaurant, to enjoy their favourite drink?
"The craft beer industry has generated a desire in fans to be entertained," Yuengling said. "This experience translates into not just a drinking place. The industry describes these experiences as a 'third space channel'. It's not home, not work, but a place to find community. Like a concert venue, sporting events, museums, zoos or other public spaces to interact and have a beer. We want to elevate our experience in a premium-ised way that leaves visitors excited about our story and our brands."
Wheeler believes that beverage brands leverage these attractions as an extension of their marketing. Most only are expected to break even by the parent company.
"They do not necessarily see them a separate revenue profit streams," he said.
However, Lachel was quick to emphasise that brand homes do not replace other marketing tactics.
"Rather we find they play an increasingly integral part in a holistic marketing strategy. As one of the only forms of marketing that can fully engage all five senses. Brand homes complement a brand's investment in mass media, digital and direct marketing to help turn casual fans into brand advocates. The companies that have invested in creating a compelling brand home experience have realised a significant return on investment."
Money-making marketing tools
For brand owner Diageo, the Guinness Storehouse more than breaks even.
"I make no apology in saying it is vital that brand homes are profitable," Carty said. "If such an experience is a cost to marketing this will become an issue over time. Brand homes have to be operated to very high standards as they showcase the brand to the public. If they are not profitable then pressure may come to reduce costs and this inevitably leads to a reduction in standards of service."
Located just 20 minutes walk from the heart of Dublin city centre, land values mean the Storehouse must indeed pay its way. Earlier this year, Diageo announced plans to redevelop large swathes of the area around the St James's Gate brewery. A mixed-use development comprising leisure, commercial and residential offerings has been muted.
Meanwhile, €25m ($31m) will be spent constructing a new distillery and visitor experience for premium whiskey brand Roe and Co. Another £150m ($215m) will be used to transform Diageo's Scotch whisky experiences. This will include opening a new Johnnie Walker immersive visitor experience in Edinburgh.
Ireland's whiskey tourism
Whilst the drinks giants boasts a portfolio of 28 Scottish whisky (no 'e') distilleries, Diageo's salute to 19th Century Dublin distiller George Roe marks its return to the Irish whiskey business after selling the Bushmills brand in Northern Ireland back in 2015. The latter's HQ features a rather traditional tour that is a popular stop off for tourists visiting the Giant's Causeway.
With its 16 current distilleries and a further 14 on the way, Ireland in fact has a Whiskey Tourism Strategy. It aims to treble the number of visitors coming to the country to enjoy the spirit from around 650,000 to 1.9 million by 2025. Just metres from St James's Gate, the up and coming Pearse Lyons distillery last year launched a brand experience of its own. On Mill Street, The Dublin Liberties Distillery is set to open a visitor centre this summer. Elsewhere in the Irish capital, the Jameson Distillery has welcomed 350,000 visitors since an €11m ($13.6m) refurbishment in March 2017.
Nurturing newer brands
The success of the Guinness Storehouse may have inspired Diageo to develop a $10m visitor experience for its Bulleit Bourbon distillery in Kentucky. The attraction's role will be to help nurture fans of the up and coming bourbon rather than capitalising on the popularity of an established brand.
At the Joy Spence Appleton Estate Rum Experience, the Campari Group wanted to reignite interest in one of the world's oldest rum distilleries. It spent $7.2m to create a brand experience designed by JRA for local subsidiary J Wray & Nephew. Here visitors can taste an array of different rums and sample fresh sugar cane juice. There is also the opportunity to visit the barrel house and try cane juicing and sugar boiling. All before settling down to eat and drink at a restaurant and lounge with its own jerk pit.
The attraction is named in honour of Joy Spence, master blender at J Wray and Nephew. She is apparently the first woman in the world to hold that title within the spirits industry. While brewery and distillery tours have evolved, gender equality in the drinks business may still have some way to go. But let's raise a glass to Joy all the same!