Art Processors, the experiential design consultancy, is leading the artistic and digital transformation of The Australian Stockman's Hall of Fame and Outback Heritage Centre.
Art Processors is pleased to announce that it is working on the largest project in the iconic attraction's 30-year history. The $15 million project will see the transformation of the Centre's five galleries over a two year period, resulting in a new and improved visitor experience.
The Australian Stockman's Hall of Fame and Outback Heritage Centre in Longreach is Australia's leading outback heritage institution. It has entertained over 1 million visitors from across the country and the globe since opening in 1988.
Exploring Australia's outback history
The reinvented exhibits will push the boundaries of storytelling and immersive design while telling Australia's unique outback story in a way that embodies the spirit of the much-loved attraction, says Art Processors Co-Founder and Creative Director Tony Holzner:
"We are excited to transform the Centre into a leading global attraction, creating a seamless visitor experience that is authentic, entertaining and educational."
The project will help the Centre stay current and be a leading cultural attraction, says Australian Stockman's Hall of Fame CEO, Lloyd Mills:
"Our visitors' needs are changing and we need to keep up with that. We are reinventing how we deliver stories in concert; how we can deliver digital approaches. This has already been a tough year for us and the Longreach community, but we still have a lot to offer and I can't wait to welcome visitors to our new galleries in March 2021.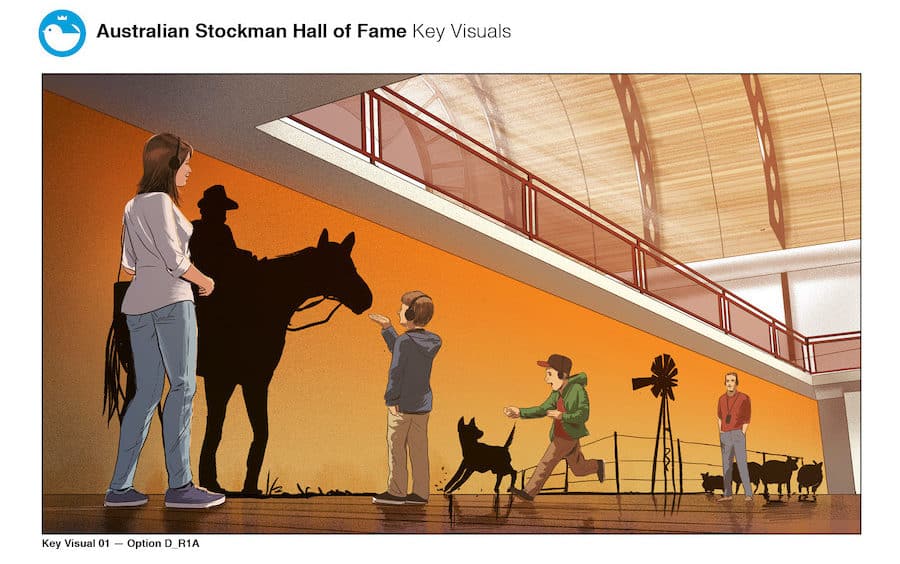 "Art Processors has a strong history of supporting landmark projects in regional and rural areas and I am excited they are part of our journey."
Earlier this year, Art Processors also announced that it has worked on another successful partnership with the Art Gallery of New South Wales in Sydney, Australia, producing the mobile experience for the gallery's blockbuster show, Japan Supernatural.