Following the COVID-19 pandemic, SenSource has pivoted to create a new people counting solution that aims to help the attractions industry reopen safely. Dan Aluise, General Manager; Melissa Chapman, Sales; Jessica Lipply, Marketing and Andy Clutter, Marketing spoke to Blooloop about the company's development, as well as its innovative new product, the SafeSpace Occupancy Monitoring Solution.
"SenSource was founded in 2002 in Youngstown, Ohio," says Lipply. "We've always been in the business of counting things. But early on, we worked more in an industrial setting, for example, counting parts on assembly lines. We also installed some people counting sensors, for things like water slide dispatch systems.
"That was our initial start in the attractions industry. And then as the need to count people continued, in this increasingly data-driven world, that kind of steered us towards becoming solely a people counting company. The technology behind our people counting solutions has jumped leaps and bounds over the last 18 years."
"Now, they are the most accurate and feature-rich sensors that they've ever been. As the company has grown, we have also expanded our in-house software development team, to meet the growing demand for this kind of valuable data and insights.
"With our core being counting people, and with the expertise in our software, it positioned us well for when the pandemic hit. We were able to shift our offering to provide a real-time occupancy monitoring solution. That's been our focus these last few months, to help the attractions industry recover."
People counting solutions
SenSource's core product offering includes hardware and software, says Aluise:
"The hardware that we offer is high accuracy overhead mounted sensors to track people. It's a sensor that does all of the processing and analytics, onboard this little device which, in the networking world, is called an edge device.
"This networked device sends data outbound to our cloud platform, VEA, which is our analytics tool. VEA takes the data from multiple different sensors, let's say across an amusement park. We can aggregate that data and provide real-time information around the foot traffic. The system can also provide historical analytics around that data."
Our people counting solutions allow for a lot of complex situations, such as outdoor requirements and high ceilings
"In terms of our hardware product line, we have a nice family of devices that are ideal for the amusement park industry, for instance, water parks and theme parks. There is also a robust outdoor version of the sensors.
"Our people counting solutions allow for a lot of complex situations, such as outdoor requirements and high ceilings. We have sensors that can be mounted anywhere from about seven and a half feet off the ground, all the way up to 65 feet in the air. And they can still maintain a high degree of accuracy from there as well."
Serving the attractions industry
This sophisticated people counting solution has many applications within the attractions industry, making existing procedures more efficient and streamlined.
"Our sensors eliminate the need for traditional ways of counting people," says Chapman. "Things like clickers and turnstiles, they are very old fashioned and they're expensive. Plus, the data is questionable.
"Manual data collection means that the parks have to send the counts in to somewhere central manually. For instance, with regards to ride wait times, some parks will collect the data and then they'll call in to a central hub. That hub will post the wait times on the LED sign. So it's time-consuming. Our sensors will automate all of that."
Accurate people counting
"There are two types of uses for the sensors in parks," adds Chapman. "Non-ticketed sites like to use people counting solutions because there's nothing else telling them how many people are on site. Our people counters help them understand how many people are on-site in real-time. With this data, they can then look at things like revenue per person and can work to increase that number.
Our people counters help them understand how many people are on-site in real-time
"Ticketed sites are a little bit different. Because they have ticket sales, they know how many people are coming onto the site or into the building. But many want to remove the old turnstiles because they are expensive and are not good for accessibility.
"Many of our parks customers come to us initially wanting to know how accurate the sensors are in comparison to the turnstiles. In some cases, we have installed our sensors over the turnstile so that they can see for themselves the accuracy. And ultimately, they remove the turnstiles."
Evolving solutions
SenSource has evolved over the past 18 years, mainly in reaction to the needs of the attractions industry.
"There has been an evolution in how we've been working with customers," says Chapman. "One of the great things about our company is that we are all about technology, we're always working with our customers to find new solutions and help them with their changing needs. So we've grown just as these customers have grown.
"One of our customers is Cedar Fair parks. We counted all of their turnstile gates. So when you come to the entrance there are usually around 15 lineups where people can wait and pay for their tickets. Our sensors can be divided, so one sensor can count several lineups.
"For instance, if one sensor can see four lineups, we can draw lines across each one, so that we can measure the number of people that went through each line. The park can then compare that with ticket sales.
"Other customers, for example, SeaWorld, use the ticket sales to count people at the entrance. Then they use our sensors at the exit. So they're merging two data sets, to give them the number of people that are in the park for a real-time occupancy figure.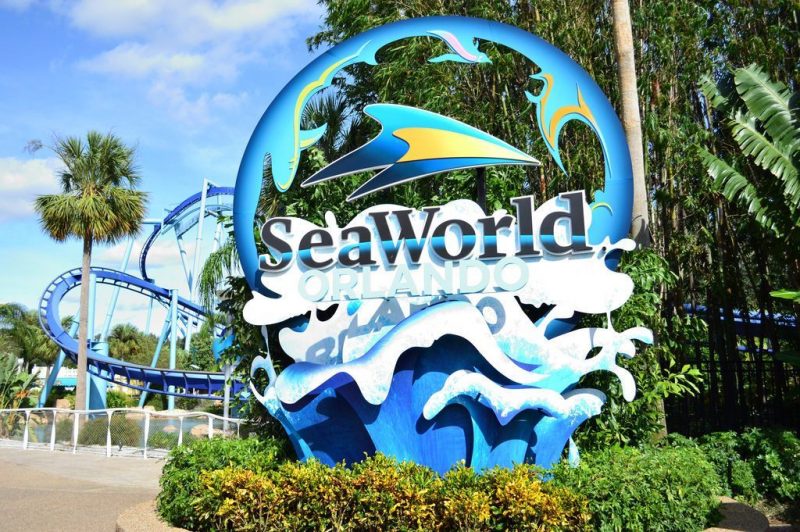 "We can also provide occupancy figures for specific areas of the park. This means operators can see how many people are in each different part of the park.
Ride wait times
SenSource's people counting solutions also provide accurate ride wait times for attractions.
"This was a request that came to us from Hersheypark," says Chapman. "They wanted to understand how many people were waiting in line."
Our sensors count the number of people as they go through the entrance of the line, then also count people as they are getting out of the line and onto the ride. So that shows both how many people are in line and the throughput – how often people are coming out of line per minute and getting onto the ride. It means the wait time is automated.
"Following the COVID-19 pandemic, we are also doing a lot of real-time occupancy. For instance, we are working with some really big names in the theme park world. They want to know how many people are in the site for COVID regulations, and also for the comfort of patrons."
SafeSpace
This leads onto SenSource's latest product, developed in response to the COVID-19 pandemic. SafeSpace allows attractions to monitor visitor occupancy in real-time, ensuring that they are working within local regulations as they reopen to the public. Clutter explains how the new product came about:
"The main goal of our company is to count people. But suddenly, due to COVID-19, everybody was restricted to their homes. For the most part, our traditional business dried up very quickly."
"We knew that we needed to figure out what we could do as a company, to offer a solution. That is when the idea for this real-time occupancy counting came to the surface. So, we were able to transform our entire company essentially.
"Our traditional people counting works on 15-minute data push intervals. Normally, our devices collect the information and eventually pushes that to our cloud storage system. But for SafeSpace to be real-time we had to transform that data push and make it instant. It was a really big undertaking for us to transform that into a real-time people counting solution.
"Amusement parks and FECs didn't ever have to worry about occupancy before. They were always counting people, but not in the sense of needing to restrict occupancy. So we have adapted to fit that emerging need."
Real-time occupancy monitoring
"SafeSpace has transformed over the past couple months too," says Clutter. "At first, venues simply put sensors at the entrances and shut the doors when the limit was reached. Now SafeSpace can be integrated within attractions, so they can restrict occupancy in different interior areas.
"The way it works is quite simple. It uses our same sensors and software. As people come into a certain location, the count goes up, and as they exit, the count goes down. It feeds to a display, which can be on a TV or a tablet, any way that operators want to display it."
"It even shows those numbers colour coded. So if somebody's coming into the park when it is at 25% capacity, it's going to be green. As that number rises, the colours change from green to yellow, and then ultimately to red."
"We are also seeing some customers that choose not to display the data to the customer," adds Aluise. "They would rather keep it within the employees' knowledge. There are a couple of other tools too. For example, text message alerts and email alerts that will get sent out whenever an occupancy capacity threshold is reached.
"With the customer-facing display, we have multiple different options, so you're not just locked into just having one display option."
Helping attractions reopen safely
SafeSpace is designed to help attractions reopen safely, allowing operators to keep appropriate social distance within their spaces by monitoring the number of visitors on-site in real-time.
SafeSpace is an opportunity for amusement parks and other locations to start building trust
Clutter says: "One thing that's been emerging is how consumers are going to trust locations and brands. How can they see that they're trustworthy and that it's a safe place to go? SafeSpace is an opportunity for amusement parks and other locations to start building that trust. They know if they communicate these counts to their customers, whether it's through their website or the TV displays, it starts to build that trust.
"It's going to help these locations stay open. SafeSpace also writes all the data to the cloud. This is valuable for those businesses and locations who are required to submit compliance reports. They can prove that they are working within the post-COVID-19 guidelines."
"In addition to this, SafeSpace uses the same sensors that we would use for a traditional amusement park or FEC installation," says Aluise. "Sometimes there's a concern with the unknown, how long will parks need to monitor occupancy in this way, is it worth the investment?
"With it being within the same platform, operators can get all of those same benefits. Maybe a customer purchases the system initially to limit visitor traffic. But it's still collecting and storing data that can also be used as a business operations tool going forward. Once they have the system in place, they can also use it in the future for things like wait times and to gain insights into their visitor numbers."
People counting after COVID-19
SafeSpace has a place in all the entertainment venues says Lipply:
"For instance, looking at FECs and museums, that type of single building venue, they can simply use it at the entrance to communicate real-time occupancy to guests waiting to enter.
"Then you have larger venues, like amusement parks. They are going to use it with their ticketing system to gauge their park occupancy. And then also they can monitor occupancy internally, for example in shows, retail areas and cafes."
"We are also seeing a demand for places within an organisation that aren't able to be seen," says Aluise. "For instance, locker rooms or restrooms. You could have a small tablet or display outside of those areas, showing how busy they are. Also, with things like restrooms, it is possible to trigger a message once so many people have been in the space, saying that it needs cleaning."
Smart reporting
As the industry moves forward following the pandemic, guests will be more aware of the potential impact of visiting crowded sites. Attractions that can provide accurate, up-to-date information on their occupancy levels will have the edge over their competitors.
"We also offer an API to our customers," says Clutter. "So, anybody using SafeSpace has the opportunity to take their occupancy number and build an interface within their website or social media platforms, to give real-time counts.
"For instance, we worked with a public pool in Iowa to build an interface into their website. This means that people can decide if they want to go visit the pool that day after checking the website to see how many people are inside at that very moment."
Venues can use SafeSpace to automate putting their occupancy information on their website," says Aluise. "For example, we are working with a large chain of gyms. They want to show the current percentage of occupancy on their website. So customers can see whether it is at 20%, 30%, 50% capacity, in real-time.
"In addition, we have a nice grid that shows each hour of the week. It shows the previous weeks and we call it the best time to visit report. It colour codes each hour block and shows you the percentage of fill, historically. Visitors can look at it and say, 'Okay, I want to plan my trip to this trampoline park at 11 am on a Tuesday because that is usually a quieter time.'"
Responding to customer needs
SenSource's development team is in-house, and the company works closely with clients to help them overcome any new challenges:
"Our nimble development team has been continually staying on top of guidelines and restrictions, throughout the pandemic. And we have a really quick turnaround time for fulfilling our customers' needs," says Clutter.
We are responding quickly to the customer's needs as they navigate the new normal
"For example, SafeSpace has always done counts. So if there are 10 people, it will display 10 out of the max occupancy number. If the limit is 50, it would say 10 out of 50. We had a customer recently who asked if it could show a percentage of capacity so if it was 10 out of 50, it would be 20%.
"Our development team was able to get that implemented within a week and we were able to roll that out. So we're continually staying on top of trends and able to adapt to what our customers need.
"We completely pivoted the company within three to four weeks to come out with this product. That adaptability is something that we're proud of. It benefits our customers, because we're willing to take suggestions and implement.
Lipply adds: "With the reopening after the pandemic, everything is changing weekly in terms of what attractions need and what's required. We are responding quickly to the customer's needs as they navigate the new normal."
Manual solutions
The company offers a range of different solutions to meet client needs, whether they are looking for manual people counting systems, automated systems, or a hybrid of the two.
"We've also just come out with new apps," says Chapman. "The TV display has originally been available with an Amazon app but we just came out with our Android and iOS apps too. So, clients can log into the app and be able to see what the current occupancy is, in real-time."
"There is also, as part of the app, the ability to do manual counting. At the start of the pandemic, we didn't know how long this was going to go on for. So, some of our parks, and FECs especially, were using the manual counting options. They had somebody at the door clicking up or down manually on the app.
The app shows that number on the display, if they want to use the display, but it also databases that number into the historical reports. If they ever had the need to look back at the data, for example, if there is an outbreak of COVID-19 and they need to show they were not over-occupancy, it helps them to cover themselves."
Leading people counting solutions
"Something that separates us from anyone else offering occupancy monitoring is that we offer this hybrid solution," says Clutter.
"There are some nice opportunities for manual counting. For example, if an attraction sets up a temporary festival or a temporary concert stage, where they're not going to get a sensor mounted. They could position an employee or multiple employees at different entries to that location. The employees working at multiple entrances can all see the same number. It is all sent to the same reporting platform too."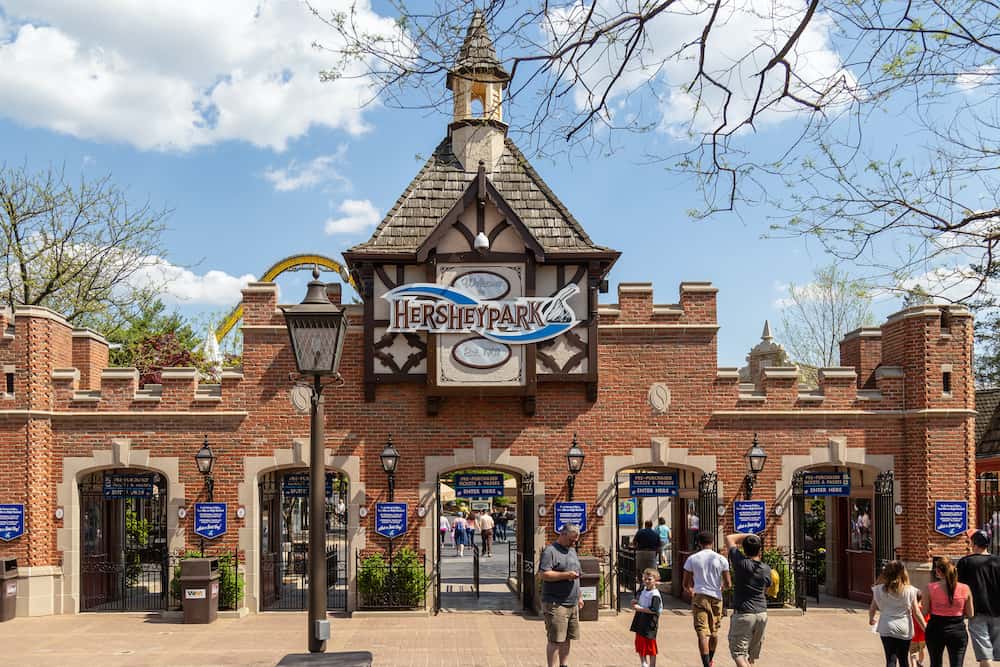 "We are probably the only people counting company that focuses on amusement parks," concludes Chapman. "Many of our competitors just focus on retail. It's a challenging market to count because the environments are so busy. There's sunlight, or there's lights, special effects, fireworks, you name it.
"We have been working hard on nailing down the accuracy. We guarantee over 97% accuracy, indoor and outdoor."
Background image kind courtesy of Cedar Fair