Barco is pleased to announce that it provided quality display solutions for a new temporary exhibition by the Museum of Fine Arts Ghent, "Van Eyck: An Optical Revolution", which celebrates the Flemish Master and his altarpiece, "The Adoration of the Mystic Lamb."
It is the largest exhibition dedicated to Van Eyck ever, with eight restored panels from the piece being transferred from Saint Bavo's Cathedral and displayed alongside other works by the painter and his peers.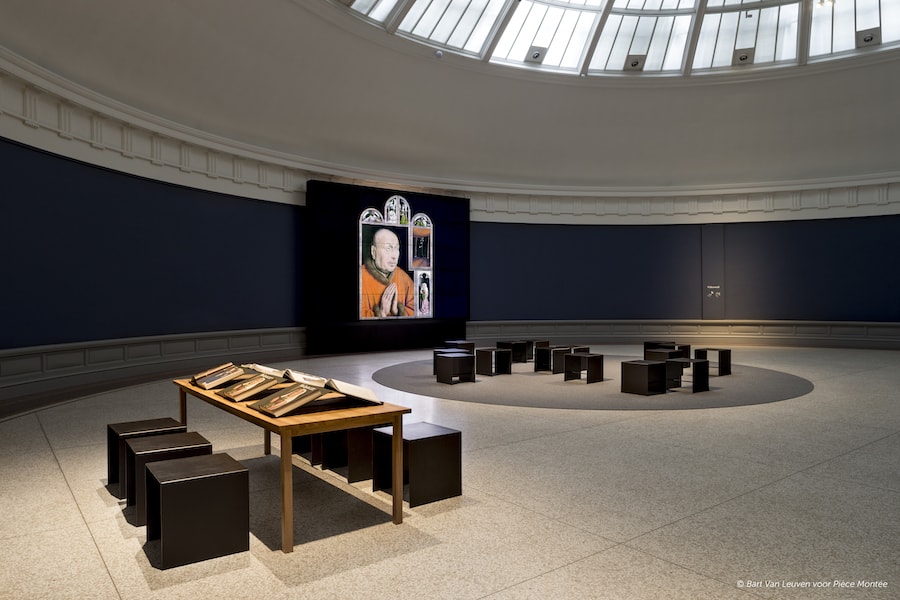 An innovative visualisation
Alongside these iconic works of art, the museum wanted to create an innovative visualisation to fill the centre room of the exhibition, telling the story of the Ghent Altarpiece and the life of Van Eyck.
Working with Ocular, an audiovisual specialist and expert in engaging museum experiences, the museum looked for a digital display system to make this a reality. The solution needed to be able to highlight the stunning details of the artwork, without damaging the original pieces.
"As the top artworks of Van Eyck were brought together for this exposition, it was very important to work with technology that enables the best picture quality possible," says Séverine Baert, Project Manager for Fundraising & Partnerships at the Museum of Fine Arts.
Barco UniSee
To achieve the desired result, organisers chose to use Barco's UniSee, a bezel-less LCD video wall with high resolution. The project also benefited from Barco's technical support from start to finish.
Due to the coronavirus pandemic, the museum was forced to close temporarily. However, Visit Flanders responded by launching the "Stay at Home Museum", bringing exhibitions to people's homes with free virtual guided tours in Flanders' most renowned museums.
More than 330,000 visitors around the globe have watched these videos, and the BBC has named the project as part of a list of the best lockdown entertainment.
The private guided Van Eyck tour is available here, alongside more information on the innovative exhibition here.
Earlier this month, Barco also revealed how its projection technology supported the finale of Dakar 2020 at Qiddiya.