The Birmingham Museum and Art Gallery, United Kingdom, will close in October for at least three years while the Chamberlain Square building undergoes renovation. 
However, a new multi-million collection centre in Yardley is hoped to be operational by 2020/21 that would allow public access to thousands of artefacts.
The site has been agreed as the potential location for a collection and cultural centre. It would double up as the headquarters for Birmingham Museums Trust. The site previously housed the Pool Way Shopping Centre.
Ellen McAdam, Director of Birmingham Museums Trust, said: "We are committed to rethinking the way we use this great collection for the benefit of this city's young, super-diverse citizens.
"Working with residents in the local area, we are determined to transform the site into an ambitious centre which pushes boundaries, and brings together expertise from across the city to inspire and open up opportunities for the people of Birmingham.
"We know of no other cultural facility of comparable ambition, scope or scale in the UK or internationally, and this is a very exciting time as our plans gather pace."
Birmingham Museum modernisation plan to begin in October
The new site could also display some of the Birmingham Museum's artefacts while it is closed.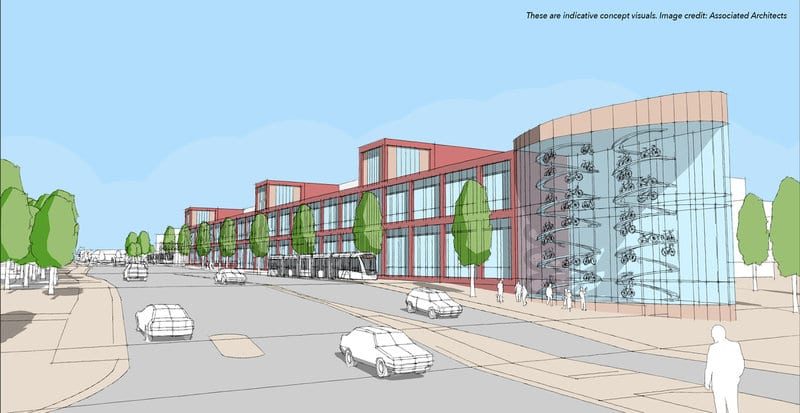 The Birmingham Museum currently occupies part of the main Grade II* listed council house building and almost two thirds of the council house extension to the rear which is adjoined by a bridge.
The collection contains around one million objects, but most of it is not on display. Many of the items are in storage at the Museum Collection Centre on Dollman Street in Nechells.
Both of these facilities are in need of redevelopment, and a modernisation plan is set to begin in October. The new museum will have improved accessibility, a new children's museum, community gallery and a larger learning suite. It will also include a restaurant and new retail space.
https://www.birminghammail.co.uk/news/local-news/three-year-closure-birmingham-museum-14979284