Eden Project North has revealed more information about what visitors can expect from the immersive attraction in Morecambe, which is set to open in spring 2023.
Si Bellamy, Head of Eden Project International, spoke about the Eden Project North at North Lancs Expo in Lancaster.
The seaside resort, combining indoor and outdoor experiences, will have a focus on health and wellbeing for people and the environment.
It will feature reimagined lidos, gardens, performance spaces, and observatories.
Bellamy said Eden Project North will inspire wonder and connection with the natural world, also offering an immersive visitor experience.
Seaside resort will have indoor and outdoor attractions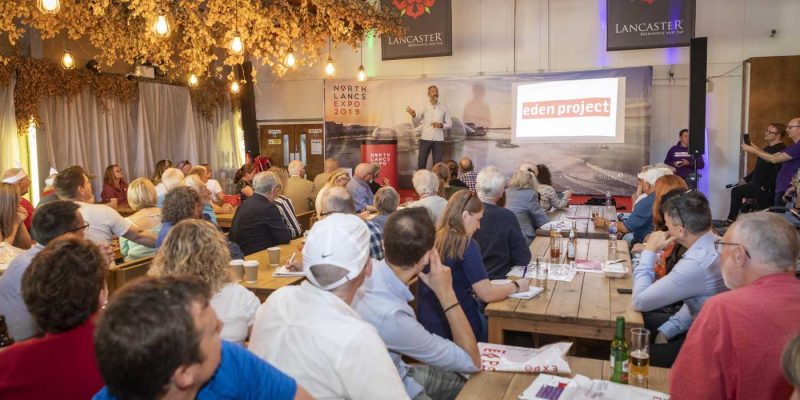 He revealed Eden Project North will feature a series of zones, housed in the attraction's mussel shell-shaped domes.
The zones will be linked and the entrance area will be called the Bay Hall. The Natural Observatory area will house Eden's research and education programmes.
The Above the Bay zone will include plants and art exhibits, while Below the Bay will be an immersive series of theatrical experiences.
The Natural Sanctuary will have wellbeing treatments and will focus on the health-giving elements of the seaside.
Eden Project North to offer immersive visitor experience
"We are very excited to finally be able to reveal some of our ideas for the content and interior of Eden Project North," said Bellamy.
"We know that the community have been keen to hear more and we hope that these new details energise people in Morecambe as much as they have us."
Eden Project North, which hopes to attract 760,000 visitors annually, also plans to create satellite elements on the seafront's promenade and on the sands of the Bay.
It can accommodate one million annual visitors, and 4,000 daily guests. Eden Project North will also have an outdoor arena for live events, with a capacity for 4,000 people.
Eden aims to submit a planning application in spring 2020, following a detailed public and stakeholder consultation, starting soon.
Elsewhere, the Eden Project and Alcoa are planning an AU$150 million (£81.5 million) eco-tourism attraction in Victoria, Australia.
Images: Eden Project International