5.5 million visitors per year can't be wrong. The San Diego Zoo and San Diego Zoo Safari Park relies on multiple channels for ticket sales—including in-person, direct website bookings and OTAs.
By Jenna Blumenfeld, Arival
Google "San Diego Zoo" and the first news you may see is the successful birth of a southern white rhino calf, born July 29, 2019. Named Edward (aw!), the baby rhinoceros represents just one way the zoo has been able to attract over 5.5 million visitors to the San Diego Zoo in 2018: through conservation efforts.
According to Jay Judal, director of outside sales for San Diego Zoo Global, many visitors first learn about the attraction through online research about nature attractions that care about animal welfare. "Conservation messaging is becoming stronger, and I believe there's a lot more interest in the United States and European landscape," says Judal. "Conservation is part of our product."
Both the San Diego Zoo and San Diego Zoo Safari Park's path to purchase often begins with such discovery, as well as recommendations from traditional in-person travel agents who recommend the zoo as an attraction to visitors.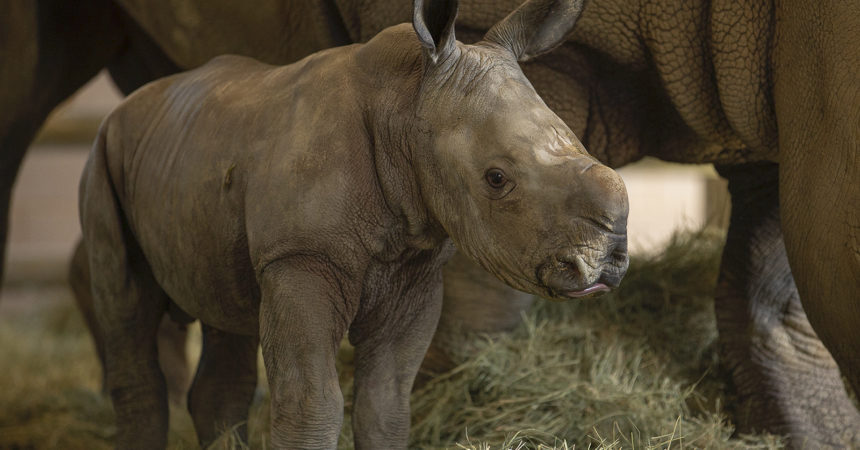 Bookings at the San Diego Zoo
But bookings are a more complicated story.
Travellers purchase tickets to the zoo in myriad ways—which can include purchasing a ticket directly through the San Diego Zoo website (Judal's preferred method of purchase to avoid commissions), through an OTA partner such as Tiqets or Musement, or in person. Most sales come through the San Diego Zoo's website a week or two after discovery. This is a result of significant ad spend with Google and a big focus on website SEO work. Many sales also happen in-person at the ticket window.
"In-person buying is still a big number. It's really surprising, actually. This number is shrinking, but it's not shrinking very fast," says Judal. On high-volume days such as weekends, lines can get long. In order to alleviate wait times, the zoo installed signs with QR codes at the door. When scanned with a mobile device, these allow visitors to purchase tickets online. They can then receive tickets on their phone, and bypass the line.
That said, you don't grow to 5.5 million visitors in one year on in-person tickets alone. The San Diego Zoo relies on other ticket sale methods to access international markets, such as Canada, Mexico and Europe. Ideally, says Judal, inbound travellers from foreign countries would have their ticket to the zoo already booked before they leave on their trip. There are so many tours, activities and attractions in California. Having a paid ticket makes it more likely these travellers will visit the zoo.
All-inclusive passes
One method to access greater sales is to partner with an all-inclusive attraction pass. For example, the Leisure Pass or Go City Card App. This allows travellers—especially European travellers vacationing in the U.S. for sometimes up to three weeks at a time—to budget things to do on their trip prior to departure. OTAs—including GetYourGuide, TripAdvisor, Musement and Tiqets—are also integral tools to capture overseas visitors due to their high Google search rankings.
Challenges to get more people to buy tickets still persist. For one, many families still want to pay in cash, necessitating an in-person experience. And Chinese travellers who want to pay with Alipay, the Alibaba-owned mobile payment system, are out of luck. The San Diego Zoo hasn't yet figured out a way to accept this form of payment. However, they're working to find a solution in partnership with the San Diego Tourism Authority and the payment processing company Stripe. And while OTAs are valuable in earning more bookings, Judal is always focused on getting more direct bookings through the San Diego Zoo's website.
Ultimately, encouraging a seamless path to purchase comes down to finding diversity and balance in ticket sales, and enabling channels that matter for the markets the attraction is serving, or seeking to grow.
Channel management
Attendees at Arival Orlando 2019 will have an opportunity to learn more about channel management, and registration is now open. The event will be held on October 28th – 31st at the Gaylord Palms Resort. The schedule will feature talks and presentations from the brightest minds in travel. Visitors will be able to connect with leaders from the biggest digital brands. This includes TripAdvisor, Airbnb, Klook, GetYourGuide and many more. They will also get first-come access to new traveller trends and learn how to grow their business.
About Arival
Arival advances the business of creating amazing in-destination experiences. We provide events, insights and community for creators and sellers of tours, activities and attractions. Get in-destination insights and sign up for our industry-defining newsletter at arival.travel. Join us at our upcoming conferences in the U.S., Europe and Asia.
For a deeper dive into path to purchase, and an overview of what travellers want from their in-destination experiences, download U.S. Travel's National Council of Attractions and Experiences and Arival's exclusive collaboration on The State of In-Destination.