Event Network, a leading cultural attraction retailer, has announced a new retail partnership with Naples Botanical Garden.
Event Network is pleased to be working with Naples Botanical Garden, a popular visitor attraction in Florida, US. The company is now responsible for the management of The Jane and Chuck Berger Shop in the Garden at the venue, which is enjoyed by over 220,000 guests per year from across the globe.
Naples Botanical Garden has been open since November 2009 and offers world-class themed gardens and serene landscapes, set over 170 acres. As well as the cultivated gardens, visitors can explore The Preserve, 90-acres of restored habitat and a Water Garden reminiscent of Claude Monet's water lily pool. The attraction is also home to the Chabraja Visitor Center, where guests can find the Fogg café and The Jane and Chuck Berger Shop in the Garden.
Core values of conservation and sustainability
Naples Botanical Garden is a proud recipient of the American Public Gardens Association's prestigious Award for Garden Excellence – in fact it is the youngest garden to have ever received this award. A key goal of the organisation is to educate visitors on the importance of conservation and sustainability, a theme which runs throughout the design of the site.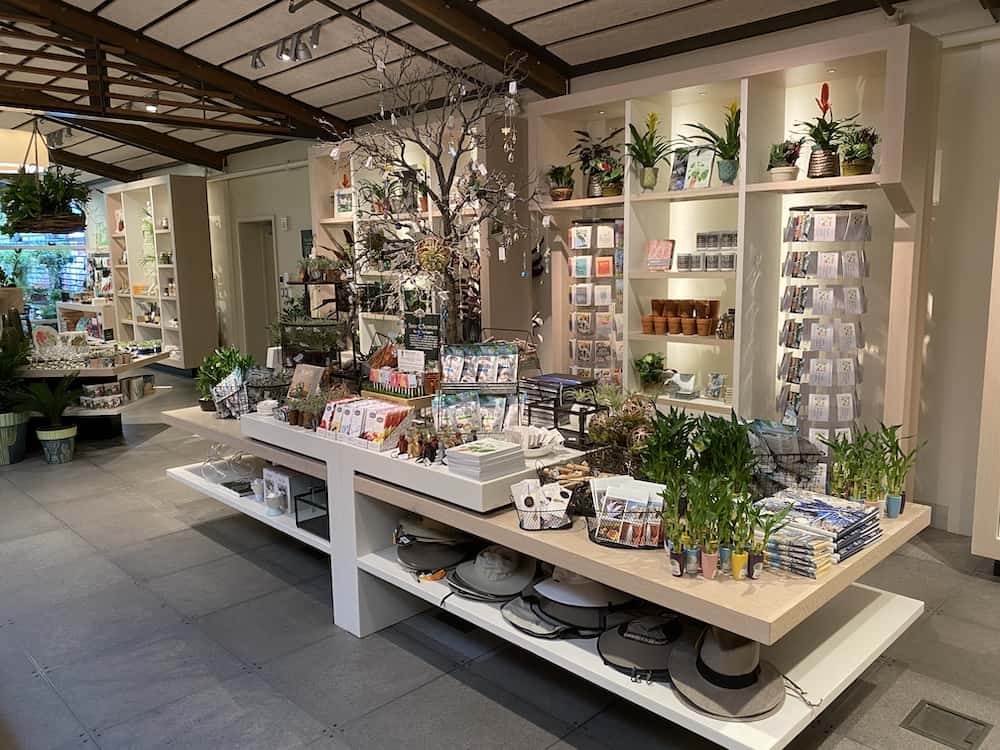 Donna McGinnis, President and CEO, Naples Botanical Garden, says, "We felt that Event Network's commitment to eco-conscious business practices closely aligned with the Garden's own mission, values, and purpose.
"With conservation and sustainability as core values, Event Network is uniquely positioned to uphold the high standards of the Berger Shop.  The Event Network retail team is genuinely passionate about delivering a memorable, seamless guest experience and providing an array of distinctive, mission-driven offerings that reflect the vibrancy of the Garden."
Showcasing botanical merchandise
The Jane and Chuck Berger Shop in the Garden offers a wide range of plant-themed merchandise, ranging from bath and beauty, home décor, and gardening supplies, to books and toys, fashion and accessories. It also sells living plants, and more.
Event Network is working towards a key goal of eliminating plastic from each of its stores, using sustainable materials wherever possible. The company, which was founded in 1998, has built its reputation on ensuring an eco-friendly supply chain, as well as minimising its carbon footprint. It sets the industry standard for environmental responsibility.
Proceeds from The Jane and Chuck Berger Shop in the Garden help the Garden to work towards its conservation, education and horticulture goals. By leveraging Event Network's retail expertise, Naples Botanical Garden will benefit from streamlined operations and increased profitability and will be able to dedicate its resources to its mission.
Event Network President and CEO Larry Gilbert says, "Naples Botanical Garden's spectacular landscapes and educational programs set the bar high for guest expectation. We take our stewardship very seriously and are excited to deliver a shopping experience that is as immersive and engaging as the garden itself.  We are proud to join the Naples Botanical Garden family, and to support this worthwhile destination."
Event Network also recently announced a collaboration with Kastlfel to further the growth of certified organic cotton farming around the world. Together, the companies have launched the Transitional Cotton Project.