Expo 2020 Dubai is investing AED 2.4 billion in small and medium-sized businesses (SME). The World Expo will give 20% of its total direct and indirect spend to SMEs.
Expo 2020 organisers are inviting SMEs to register on Expo's Online Marketplace (OMP) as tenders will soon be listed with billions of dirhams (AED) in opportunities.
The announcement came today, June 27, which is the UN's Micro, Small and Medium-Sized Enterprises Day (MSME Day).
OMP is a free eProcurement platform and database where businesses can connect, work together and compete for global opportunities. OMP exclusively lists all Expo 2020 tenders.
Micro, small and medium-sized enterprises (MSMEs) are the backbone of our world's economy and will play an important part in achieving the Sustainable Development Goals. Join us in celebrating their role by supporting MSMEs around the world. #Expo2020 #Dubai #UN #MSMEday pic.twitter.com/Z0f17nHhUw

— Expo 2020 Dubai (@expo2020dubai) June 27, 2019
Jaber Nasser, Associate Director, Procurement, Expo 2020 Dubai, said (via Emirates News Agency): "The upcoming wave of new tenders will span a variety of sectors and rely chiefly on SMEs to deliver the works required. The value of opportunities to be listed will amount to billions of dirhams in contracts."
"The OMP is an invaluable tool for matching suppliers with the extensive business opportunities Expo 2020 offers," Nasser added.
"Almost 35,000 businesses from more than 151 countries are registered on the OMP, and we want to encourage even more, especially SMEs, to register to collaborate with Expo 2020, its extensive network of partners and each other."
85% of businesses registered on OMP are SMEs. Expo 2020 awarded 55% of all direct and indirect contracts to SMEs, which is the equivalent of AED 2.4 billion, as of March 31.
SMEs called to register on Expo's Online Marketplace
Expo 2020 has also created various initiatives to make the process easy for SMEs. Payments will be cleared within 30 days, rather than 90 days, while 50% will be paid upfront when procuring goods, or 25% when contracting services. Bank cheques will also be accepted instead of deposits.
Emirates NBC, Expo 2020's official banking partner, previously revealed a new account specifically for SMEs registered on OMP. This will give them better loan rates, working capital support, and low minimum balance requirements.
Hundreds of pavilions at Dubai 2020 Expo, themed 'Connecting Minds, Creating the Future', will feature interactive, themed exhibits, immersive cultural experiences, live entertainment, and fun hangouts.
Expo 2020 listing billions of dirhams in contracts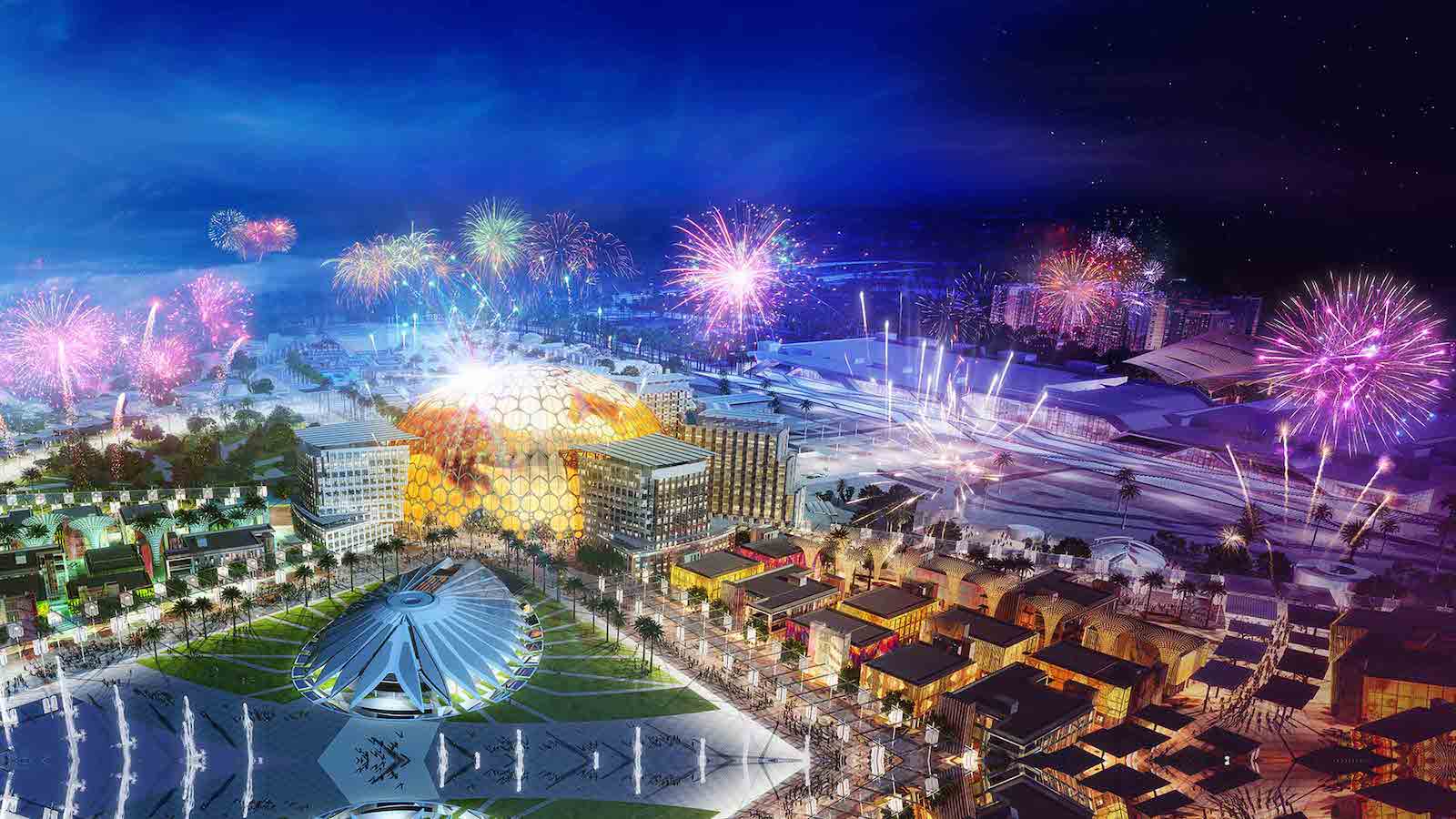 Expo 2020 recently revealed the latest pavilions at the site, after unveiling four more pavilions, including Belgium's 'green ark' and Belarus' forest experience.
Find out more about the themed pavilions in our Expo 2020 Dubai Pavilion Guide, and read more about the Saudi Arabia Pavilion and the thematic experience planned for the Sustainability Pavilion.
Images: Expo 2020 Dubai