Expo 2020 Dubai said Terra – the Sustainability Pavilion is inspiring visitors to make changes that will contribute to a cleaner environment.
96 percent of visitors to the Pavilions Premiere have said the experience has motivated them to change, from saving water to using less plastic.
"We have been truly humbled by the public's response to the Expo Pavilions Premiere and Terra – the Sustainability Pavilion," said Mohamed AlAnsaari, vice president of communications at Expo 2020.
"From the outset, our ambition for Expo 2020 has been to offer an exceptional – and meaningful – visitor experience, and the feedback that we have received from people of all ages and nationalities has clearly demonstrated that we are on track to do just that."
Terra motivating guests to change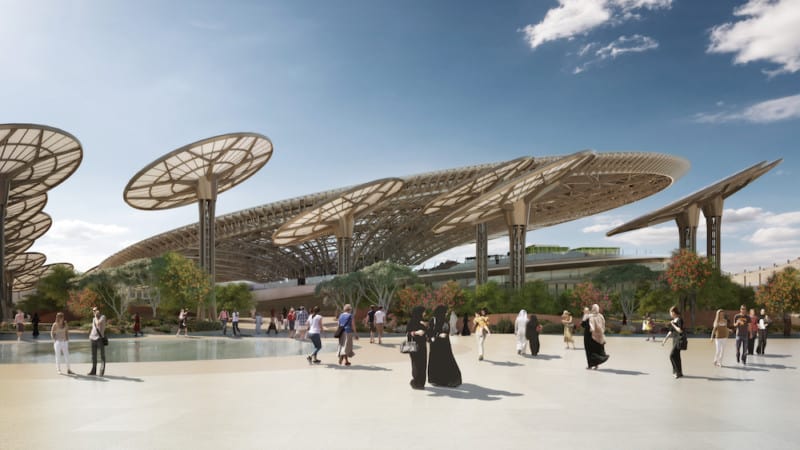 Since launching, the Pavilions Premiere has given more than 50,000 guests a look at Terra's architecture, exhibits and surroundings ahead of the opening on October 1.
Terra includes an interactive journey through the forest and ocean. It aims to inspire guests to think about the impact of their actions, as well as consumerism, on the planet.
"Delivering a safe and seamless experience for every kind of visitor has always been our highest priority and the global health challenges of the last year have put this into even sharper focus," said Rolando Martins, chief operations officer at Expo 2020.
"From our online ticketing platform, to signage and wayfinding, parking and security, the Pavilions Premiere has enabled us to put our processes into practice."
Journey through the forest and ocean
John Bull, director of Terra, is speaking at blooloop's new conference on sustainability in visitor attractions, greenloop, which takes place on April 20 and April 21.
Expo 2020 Dubai recently used cutting-edge projection and display technology to illuminate the Al Wasl dome to mark the Hope probe reaching the Mars orbit.
Expo 2020 Dubai's Pavilions Premiere is open through April 10. Expo 2020 Dubai is set to run from October 1, 2021 until March 31, 2022.
Images: Expo 2020 Dubai