It aims to recognise and support innovations from around the world that align to Expo 2020's subthemes of Opportunity, Mobility and Sustainability.
Yousuf Caires is the Senior Vice President of Expo Live. He spoke to Blooloop about the global innovation and partnership programme, how it came about, and the impact it has.
Caires is a national of Brazil with a strong background in international development. After graduating with a bachelor's degree in International Business and a master's in International Trade, he began his career in the private sector in the US.
Before joining the Expo 2020 Dubai team to lead the Expo Live programme, he spent nine years working for a philanthropic organisation in the UAE called Dubai Cares. The grant-making entity focuses on access to education worldwide. This is something that Caires is strongly interested in, alongside his passion for entrepreneurship and social innovation.
See also: Expo 2020 Dubai's Sumathi Ramanathan on why the Expo will be 'one of the biggest destinations on earth'
About Expo Live
Caires took up the role of Vice President of Expo Live in October 2016, before being promoted to Senior Vice President in March 2019. Describing the move, he says, "The aim of Expo Live is to support innovators from all over the world and bring them to Expo 2020.
"The work that I did in my previous organisation was very much related to identifying organisations and funding them to help them achieve their objectives. So the leadership here at Expo 2020 invited me to come and do similar work in setting up the Expo Live fund."
Expo Live is Expo 2020's global innovation and partnership programme. It was launched in order to fund, accelerate and promote creative solutions to pressing challenges around the world. It aims to showcase innovations that directly improve people's lives and help us move towards a more inclusive, optimistic and prosperous future, whilst also preserving our world.
Funding projects around the globe
$100 million US has been allocated to Expo Live, which is on a mission to find and fund projects from all over the globe. These projects must align with at least one of the key subthemes of Expo 2020 Dubai. These are Opportunity, Mobility and Sustainability.
"Expo Live was a promise that our leadership made during the bid phase for Dubai to host Expo 2020," says Caires. "They made a promise to the world that our expo would be the most inclusive ever – not only in terms of visitation and accessibility but also in terms of innovation. At Expo 2020, we want our visitors to truly see innovations from all over the world."
See also: Inside Terra, the Sustainability Pavilion at Expo 2020 Dubai
"Expo Live was created to materialise this vision with a fund that would support innovators from every corner of the globe and bring them to Expo 2020."
The Expo Live vision
Expo Live's Innovation Impact Grant Programme (IIGP) – which is providing funding, guidance and exposure to entrepreneurs from across the world – has received over 11,000 applications from 184 countries.
"Since that promise was made, I do not think they imagined that Expo Live would be what it is today," says Caires.
"Expo Live plays an important role. Firstly, for the Expo itself, it finds the right content that will give visitors a taste of what the future is going to look like and showcases those people that are creating that future today."
See also: A show like no other: arts and culture at Expo 2020 Dubai
"But, in addition to this, I think Expo Live has a wider impact. It has an impact on each and every one of those individuals and start-ups that receive support from us."
Speaking about the process, Caires says, "Expo Live has a very basic mission. We are meant to do three things and three things only. They are to find, fund and showcase.
"For the past three years or so, we have been searching the world for innovators, entrepreneurs, start-ups and not for profit organisations. These are people who, in their own way and in their own context, are actually solving our most pressing challenges and are doing so in a sustainable way."
See also: 24 of the best country pavilions on show at Expo 2020 Dubai
Choosing the right applicants
Expo Live has worked with partners in countries all over the world in order to get the message out and to make sure that people are aware of the programme.
"Through our partnership efforts in identifying the right people in the right countries, we were really able to achieve that massive outreach," says Caires. "For example in the UK, we worked with the Chamber of Commerce. And then we get to the second challenge – once you have that many applications, you have to review them all."
The applicants have to go through a tough process in order to be recognised as a Global Innovator.
"Establishing who deserves our support is difficult – they all deserve it. We still have cycle five to review right now. But we have been able to identify 120 Global Innovators who have come to Expo 2020 and have pitched in front of us. They have each received grants of up to $100,000 dollars.
"It is important to clarify that these are not loans or equity stakes. These are grants. And for start-ups who have a strong social or environmental impact, receiving that kind of support really helps them stay focused on their mission. It helps them to develop their prototypes and market strategies. It has really been an important and interesting journey for us too in terms of finding, funding and monitoring them."
See also: Get a look at Expo 2020 Dubai's latest pavilions
Making a difference
"I have a team of five people who travel and check up on these ventures who have received these funds," says Caires. "They get to see and understand the real context. They see first-hand where the funds are going. It's really powerful.
"We like to joke at Expo 2020 that before the world comes to Dubai, Expo Live went out there and met the world first. We have then asked the world to come back."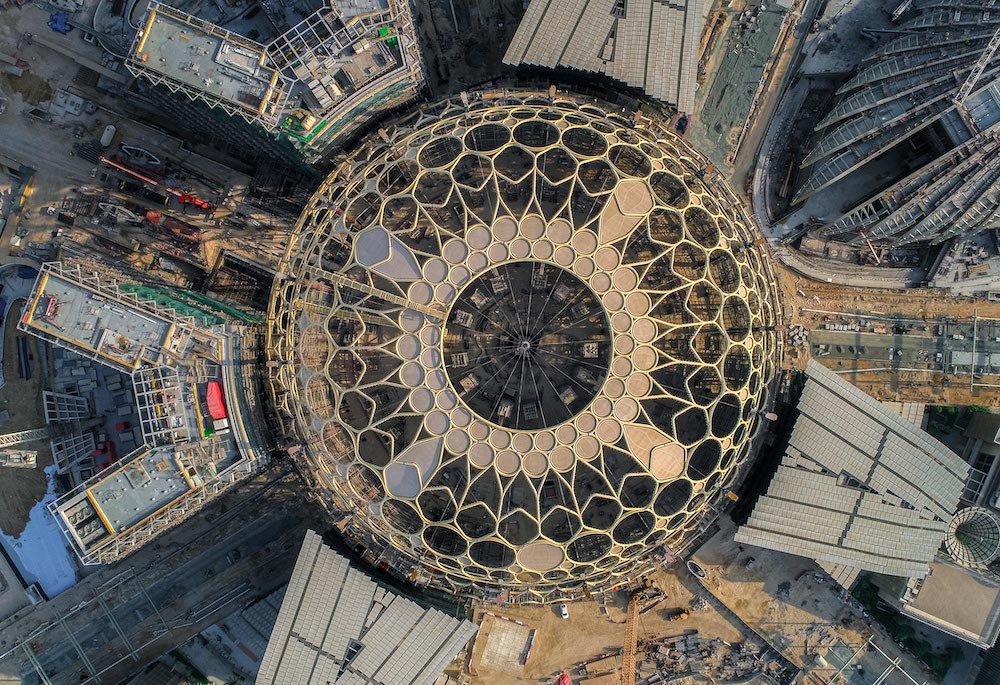 "But this is the power of Expo Live – the impact. We get to support these social innovators and entrepreneurs who might not get the same hype as the high tech, Silicon Valley-type of start-ups out there. They tend to be less famous, get less support and less exposure.
"We want to support them, bring them to Expo 2020 and showcase them to the visitors and to people from around the world. Our message to visitors to Expo 2020 is that to be a change maker, to create the future, you don't need to be anyone special.
"Our Global Innovators look like you and me. Anyone, from anywhere, can be someone important to the future."
The objectives of Expo Live
Caires outlines the three objectives behind Expo Live:
"We have the objective of highlighting and emphasising social innovation. We want Expo 2020 to be a place where innovations are not only fun to see and watch, but also have a purpose. These innovations really matter. They tackle issues like a lack of quality education, a lack of clean water or climate change.
"We want Expo Live to be a contributor not only to Expo 2020 but also to the sector as a whole. It can be a real and meaningful player in this global space where people are trying to change the world.
"That's the big objective. Of course, we also aim to inspire. We really want our visitors to come to our expo and see these innovators – to meet them, understand their stories and understand that the path to becoming a change maker is hard, but not impossible. It doesn't belong to a set of people, it's in all of us.
"The third objective is to carry on this movement – this innovation – beyond Expo 2020. We want to create a legacy environment, where Expo Live remains a legacy of Expo 2020. That would ensure that we continue to highlight and build on the successes of Expo Live."
See also: The infrastructure of Expo 2020 Dubai: creating a complete city
The impact of Expo Live
While Expo Live aims to have an impact in the present, and in the lead up to Expo 2020 Dubai, Caires also sees it as having a long term impact.
"Today we definitely see the impact that we are having. Providing opportunities for individuals who would not have received the same level of funding or attention in their own countries is very powerful.
"In our region, in particular, the social innovation and social entrepreneurship space is very much in its infancy. So, we want to give that a boost. We want to say, 'If you're going to start a business, start one that matters. Innovate something that is meaningful, that is purposeful.' This is the impact that we are having already."
"During Expo 2020, I think it will be inspiring. We are calling people to action. They will walk into Expo 2020 as visitors and walk out as believers, as change-makers – people who have made a pledge and are committed to doing something more."
"In terms of legacy, I think we will be growing this movement. Hopefully, we will achieve even bigger numbers. It's great to have 120 Global Innovators today. But I think we need to be able to develop a global movement, one that connects innovators from all parts of the world.
"So many of our innovators are working on the exact same thing. But I bet they would not expect that other countries have the same challenges."
Opportunity, mobility and sustainability
Expo 2020 Dubai is centred around three subthemes, Opportunity, Mobility and Sustainability. Expo Live also has these three topics at its core.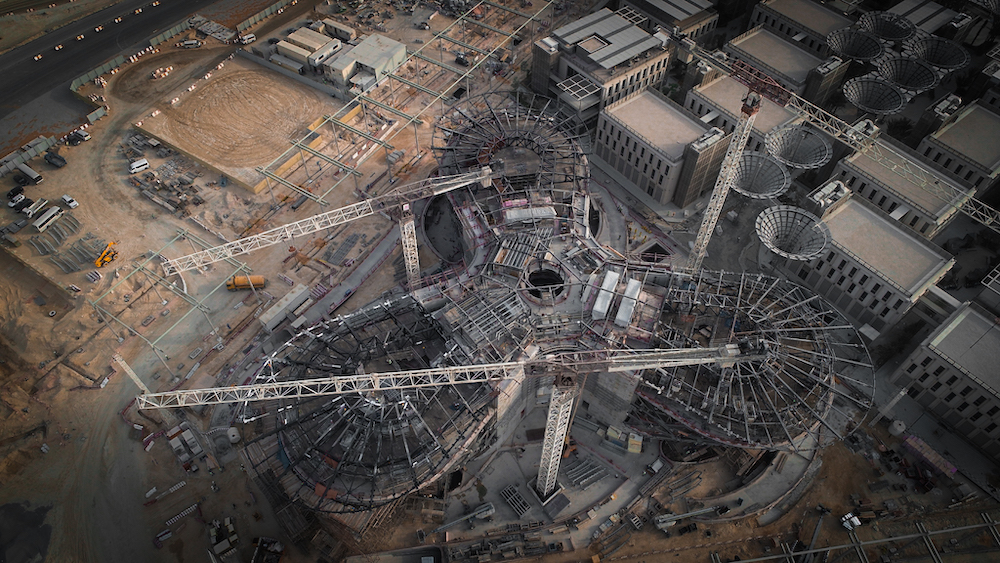 "It's a direct relationship," says Caires. "When we invite entrepreneurs to apply, their solutions have to be within those three subthemes. All grantees that have been identified are working on solutions related to one of these topics.
"The interesting part is that they don't always define these things in the same way that we do. Mobility is something that we could identify as the movement of things and people or things that get people, products or services from A to B. But it can also be interpreted as social mobility – how to move people from one income level to the next.
"We can also say that mobility is about trust. For example, how does an app or a digital solution replace a cultural and traditional practice? How do you build trust around it? We see that a lot in different cultures."
"For example, there are farmers who are used to growing and planting their crops in a particular way, passed down through generations. Then, here comes an app that tells them how to do it better and there's no trust there. So they have looked at mobility in terms of how to move from certain practices to new technologies.
"There is a great freedom of interpretation that we encourage here at Expo Live."
Meet the Global Innovators
Expo Live has received applications from all over the globe, with a huge variety of projects. Caires gives two examples of successful applications that show just how different these projects are. One is a technology-based educational project from a UK-based company called Robotical.
"This one falls in the opportunity theme; it's about education for the future. They have come up with this idea that teaches kids about science and engineering. They do it in a very fun and entertaining way using a little robot they call Marty.
"It's pretty fun and it makes you smile. But the point is that it's not about the robot. It's about the process of building and operating that robot. It allows kids to be better prepared for a future where science and STEM [Science, Technology, Engineering and Mathematics] skills and education are going to be more necessary. And it makes learning fun."
Powerful solutions
"Another came out of Nigeria; it's an organisation called West Africa Vocational Education [WAVE]. This is completely different in that it does not talk about technology. It is a recruitment type of company which helps young people who have skills and are very active informally but don't have a degree. They are people who didn't have a chance to go the university so aren't normally considered for jobs."
"Companies are so used to saying 'I need a bachelor's degree for this sales job', for example. What WAVE does is go to them and say, 'I saw you're looking for someone who can sell. We can connect you with people that have the talent. They can deliver that skill, despite not having a formal qualification'.
"They can bridge that gap between what companies are looking for and offer real competency-based recruitment. So, it gives an opportunity for young people in Nigeria to enter the formal job market and succeed.
"That's not only true in Nigeria, but in other countries that are also facing the same issue. All over the world, there are young people who – for whatever reason – didn't get a chance to get a formal degree but have a particular competency.
"For me, that is a very powerful example of a solution that is being delivered in an interesting way in one country but is actually quite applicable to many others.
"The other 118 Global Innovators are all solving different problems, with their founders having a deep connection to each issue."
Expo Live and the University Innovation programme
One extra strand that has come out of Expo Live is the University Innovation Programme. This was not part of the original programme but has also been very popular. After the first call for proposals to the IIGP, around 27% of all the applications came from university students in the UAE.
Caires sees this as a clear message that local university students were looking for a way to showcase their work and their innovation.
"We decided to break off and create the University Innovation Programme. It is only for UAE-based universities and student groups. They also have to align with at least one of Expo 2020's three subthemes. They follow the same process – they have to apply and they have to pitch in front of the panel.
"If successful, they receive between 25,000 and 50,000 dirhams [roughly equivalent to between £5,000 and £10,000] to support their idea. With this programme, they can apply with an idea as a concept and then use those funds to get it to a prototype stage."
Local talent
"We've had participants from many universities in the UAE," adds Caires. "We challenged the students and said 'These 192 countries are coming to Expo 2020 and are showcasing how they see the future, how they are innovating. So, what are we doing? What is the youth of this country doing?'"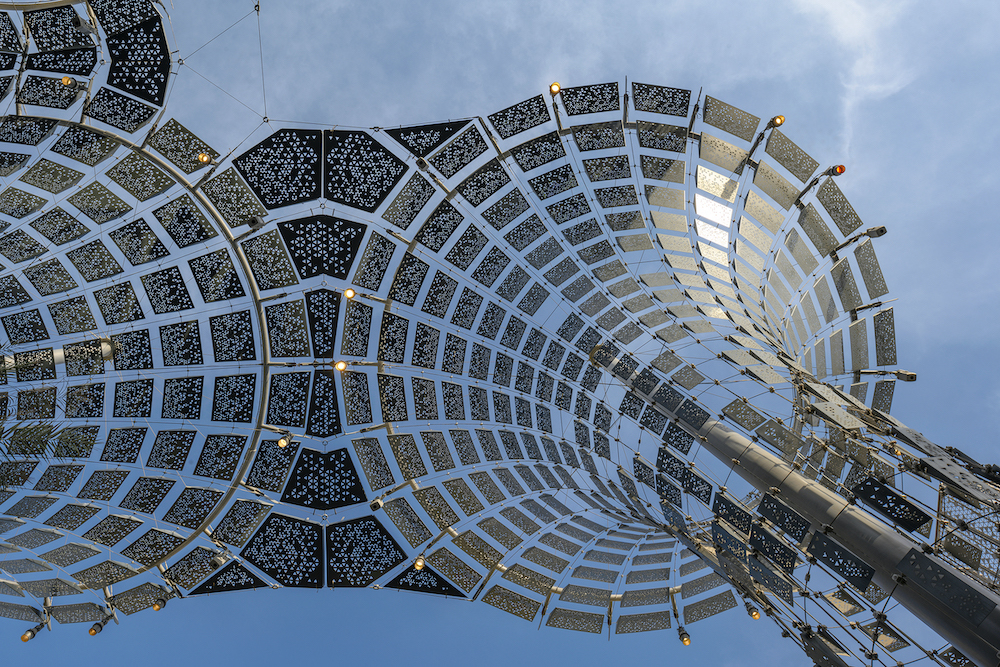 "For us, it is a great experience that really adds to the Expo Live and Expo 2020 stories. There is this voice, this element that shows that we are also innovating here. Many of our students are working on solving particular challenges here in the UAE.
"It was very interesting to see how our students perceive the challenges in this country and how they are proposing to tackle them."
Expo 2020 Dubai – the World's Greatest Show
Expo 2020 Dubai opens on 20 October 2020, with 192 countries having confirmed their participation. The 173-day show will host 60-plus live events every day, exciting new technologies and a whole host of gastronomic delights. It will also feature three Thematic Pavilions, dedicated to each of Expo 2020's subthemes – Opportunity, Mobility and Sustainability.
Caires says it is going to be a very special event:
"I'm excited by the fact that Expo 2020 will be for everyone. Every day of the show, you'll be able to find and have a completely different Expo 2020 experience. There are so many pavilions to see, so much programming and various weeks dedicated to particular things."
The purpose of Expo 2020
"I know the team here is working on finding a very nice balance to ensure people have fun, enjoy a culinary experience, listen to music, see art and enjoy live performances.
"However, Expo 2020 will be much more than a spectacular global celebration. Visitors from around the world can also be part of important conversations around our three subthemes. This is what I'm excited about.
"It actually means that people are also going to leave here understanding that there is a purpose to this World Expo and a purpose for it being held in Dubai, in this region. This is the first time a World Expo has ever been held in the Middle East, Africa and South Asia region. Our leadership here, our friends and our community are all gearing up to really make this special – to make it memorable."
Images kind courtesy of Expo 2020 Dubai.