Councillors have granted planning permission for the Game of Thrones Studio Tour, an interactive tourist attraction located at Linen Mill Studios in County Down, Northern Ireland.
Proposals for the £24 million destination, which could attract 600,000 visitors annually, were accepted by Armagh City, Banbridge and Craigavon Borough Council.
The GoT Studio Tour plans to employ 200 people, and owners claim it will help generate approximately £400 million of tourism revenue annually.
The immersive attraction will include sets of Dragonstone's Throne Room and Map Room, Castle Black's Mess Room, Cersei's Courtyard in King's Landing, and Winterfell.
In addition, there will be an extended tour area and ticketing base, pre-show experience, retail area selling GoT merchandise, and a restaurant, terrace and cafe area.
GoT Studio Tour to employ 200 people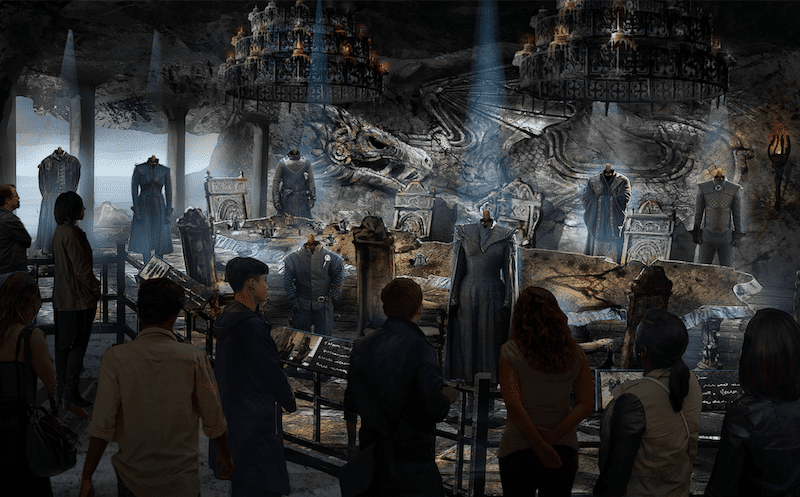 "The authenticity of the Game of Thrones studio tour at Linen Mill Studios is the essential connection with the show, which has been such a part of the Banbridge area for so many years," said Andrew Webb, managing director at Linen Mill Studios.
"The Game of Thrones Studio Tour has already stirred the excitement of fans around the world and promises to play a significant part in rejuvenating the tourism sector on the island of Ireland in the wake of the coronavirus pandemic.
"It is specifically significant for Northern Ireland as it adds a third major tourist attraction alongside Titanic Belfast and The Giants' Causeway."
A spokesperson for Armagh City, Banbridge and Craigavon Borough Council said (via BBC): "This is an ambitious project which will provide a significant boost to the local and regional economy.
Third major tourist attraction in Northern Ireland
"It is hoped that the creation of local employment opportunities will act as a catalyst for the economy at this time."
The Game of Thrones Studio Tour will be developed under licence with Warner Brothers Consumer Products.
It will be similar to Warner Bros Studio Tour London – The Making of Harry Potter, with actual sets and props from the Thrones universe, which will be rebuilt and restored for public consumption.
Meanwhile, Toshimaen amusement park has ceased operations after 94 years, making way for Warner Bros Studio Tour Tokyo – The Making of Harry Potter, opening in 2023.