The government has announced an investment of £19m in 'museums of the future', which involves making Britain's cultural treasures accessible from homes, schools and libraries.
According to a press release, museum exhibits could soon be viewed remotely with technology and digital tools, including augmented reality (AR) and virtual reality (VR).
The cutting-edge programme could eventually see art and culture made accessible to everyone, with collections digitised across Britain.
Science Minister, Chris Skidmore, said the creative sector and the humanities are "working together with new technologies to change how we can experience culture".
Museum exhibits viewed remotely using technology
"Creating more ways of seeing and engaging with the treasure trove of experiences available at museums and exhibitions of all kinds means that we are at the forefront of designing the museums of the future," Skidmore added.
Using the new programme, UK museums will be able to engage visitors with innovative and immersive experiences, including interactive tours and live streams.
They will also be able to offer remote access to people with mobility issues or in rural areas.
Arts Minister, Helen Whately, said the investment will see "cutting-edge tech enhance the visitor experience, providing exciting new ways for people to explore our history".
Digital tools for accessibility include AR and VR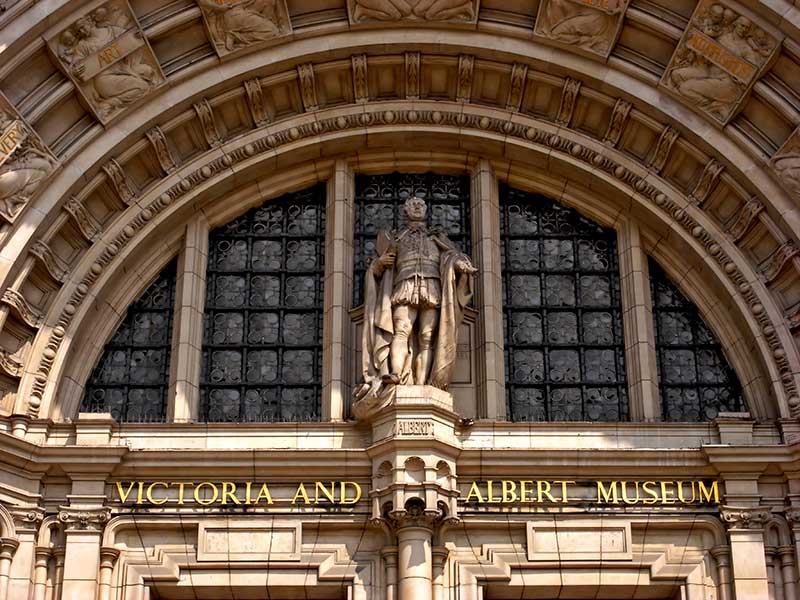 "The programme announced today has the potential to build on the work of previous exhibitions which have plunged visitors into new worlds through technologies such as 3D holograms and artefacts encouraging visitor interaction," she added.
The David Bowie exhibition at the V&A used an innovative 3D audio display and welcomed more than 1.5 million visitors.
Elsewhere, Leonardo: Experience a Masterpiece at the National Gallery is opening in November. Visitors will see the layers of a painting using projection technology.
Following a separate £4m government investment, Factory 42 will produce two multi-sensory, interactive worlds at the Natural History Museum and the Science Museum.
Opening in London in 2020, the Science Museum will offer a mixed-reality experience with high-res 3D images of robots, while the Natural History Museum will bring dinosaurs to life.
Images: Science Museum / NHM / V&A