Leading designer and producer of immersive experiences, GSM Project, has created a new installation telling the story of Sally Hemings for the Thomas Jefferson Foundation at Monticello (Charlottesville, Virginia).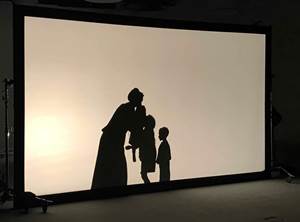 Hemings was a slave best known for being Jefferson's mistress. The Life of Sally Hemings exhibit aims to shed new light on key moments of her life and explores the legacy of freedom she achieved for her family.
The project was not without its challenges. For a start, Hemings left no written accounts and there is no known image of her. Although GSM Project gained valuable insights from the historical evidence—including Jefferson's plantation records and her son Madison's reminiscences—there is still much that is unknown.
Sally Hemings exhibit uses multimedia and object theatre
Rather than trying to fill in the gaps, the company created a simple and elegant artistic installation based around Madison's words. This solution suited the confines of the exhibit space which occupies Hemings' former living quarters. The small, windowless room can only accommodate about a dozen visitors at a time and care has to be taken to preserve the original 19th-century structure.
Through a multimedia experience, visitors travel through space and time, taking them on Hemings' trip to Paris—and then back to Monticello.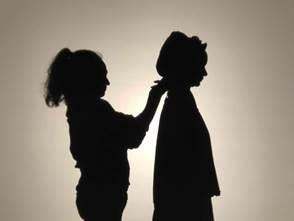 According to GSM Project, drama was an important part of the creative interpretation, helping visitors to develop an emotional connection with Hemings.
"We've always found it fascinating how theatre can bring visitors closer to certain truths, rather than descriptive texts," observes Geneviève Angio-Morneau, Creative Director for GSM Project. "This is what we tried to do with this installation—provide a glimpse of Sally Hemings's essence so that visitors could face the complexity of her situation, but also feel empathy for her and understand the challenges she faced in her everyday life.
"The combination of multimedia and object theatre (shadows and costumes) enabled our team to hint at Sally's presence through projected shadows, a dress on a mannequin and a soundscape."