TreeTop Eco-Adventure Park in Toronto has selected Kanopeo's Safefoller belay system for its new Jr. Children's adventure course.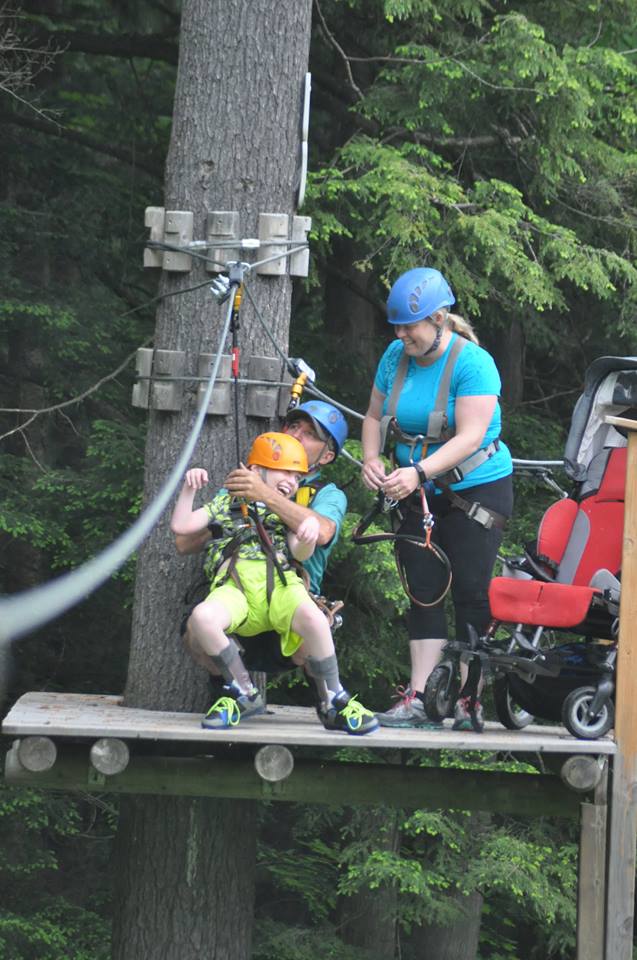 The tree-to-tree course is just 45 minutes from the city and is situated in the grounds of the former Oshawa Ski Club.
Popular with all ages, there are over 95 games connecting the trees. Highlights include the 734ft Big Zip and the Canyon Suspension Bridge, over 60ft in the air.
The ecological attraction offers plenty for children too, with a variety of courses to keep them active and entertained.
Now, kids aged just 3 and up can explore ladders, Tarzan-ropes, zip lines and a variety of mid-air games on the new Jr. Children's course. Designed and installed by Quebec's Epinette Extreme, the new course complements the existing Children's course which is designed for children aged 5 and above.
The Jr. Children's course features 10 elements, including a zip line. A special feature is the Jr. Big Zip which is accessible to disabled children. 9 feet off the ground, the line is located in its own separate section.
'Saferoller makes it easy for children to do the courses'
For both children's courses, TreeTop Eco-Adventure Park selected the Swiss-engineered Saferoller belay system.
"Customers all say that the Saferoller makes it easy for children to do the courses, because they do not have to clip and unclip at any time," comments the park's Co-owner, Karen Richards. "At the younger age, some children do not understand the concept of safety. Saferoller eliminates that worry.
"Our biggest challenge to date in completing and building our new projects are shipping costs and shipping issues," explains Richards. "However, Kanopeo has been great to deal with on every level, including reasonable shipping costs and time. Kanopeo advised on which products and systems to use, providing safe, easy to use, and worry-free equipment."