2018 is being dubbed the "Year of Pixar" with new Pixar attractions at Disney resorts in California, Florida and Shanghai.
Pixar Pier opened at Disney California Adventure Park on 23 June during the Pixar Fest celebration. Disney Pixar Toy Story Land opened its doors at Shanghai Disneyland this April. And Toy Story Land is set to open at Hollywood Studios Park at Walt Disney World Resort at the end of this month
Pixar Pier
Jeffrey Shaver-Moskowitz, Walt Disney Imagineering producer says Pixar Pier offers a chance to explore new Pixar stories. "You get these immersive moments in places like Incredibles and Toy Story," he says. "But [Pixar Pier] still gives us freedom to introduce our new characters—because we know there are new films coming out. There are new characters that are going to be joining the Pixar family, and we wanted a place where those characters always have a home—and our Pier provides that for us," he says.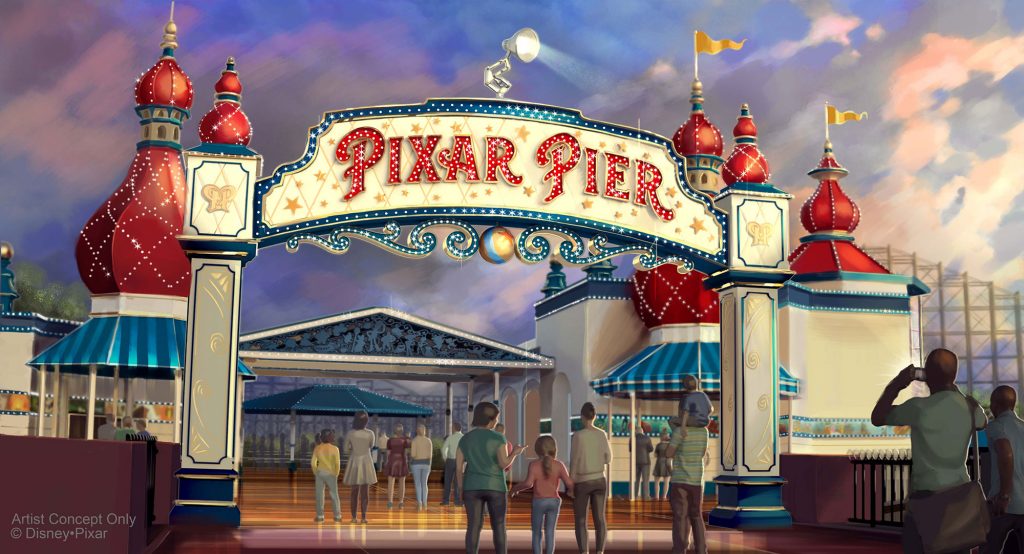 Pixar Pier features four themed zones:
Incredibles Park. The new Incredicoaster takes guests on a race alongside the Parr family. Jack-Jack Cookie Num Nums stand tempts next-door.
Toy Story Boardwalk. Guests are shrunk to the size of a toy on Toy Story Midway Mania! Jessie's Critter Carousel will open next year. Food outlets include Poultry Place and Senor Buzz Churros.
Pixar Promenade. Celebrating characters from all the Pixar films. Pixar Pal-A-Round is the focal point. Games of the Boardwalk allows guests to test their skills. There's also a stage for shows and character meet and greets. Angry Dogs is a hotdog outlet.
Inside Out Headquarters. A whimsical family attraction will open in the future.
In a new move towards dynamic pricing, Disney offered devoted fans a sneak preview the night before opening for $299.
Toy Story Land
Meanwhile at Hollywood Studios, the new Toy Story Land at Walt Disney World Resort stretches over 11 acres.
Slinky Dog Dash is a family-friendly thrill ride that zip's riders around and above Toy Story Land. There's a second launch at the midpoint, with spinning lights and sound effects as the ride darts through a series of rings.
Alien Swirling Saucers features the cute aliens swirling around in rocket ships with guests towed behind. The ride has recently been updated with a third track.
Woody's Lunch Box serves classic meals and old-fashioned soda floats.
"It really takes the experience of watching a movie really into a whole other dimension where you can feel it, taste it, ride it and meet the characters," says Kathy Mangum, regional executive for WDI. "It just expands on it beautifully."
Roger Gould, Pixar Animation Studios' creative director for theme parks, agrees. He says the studio looks for an "emotional connection" for fans, something they share with Disney. "I think it comes down to the fact that we're getting to take people to places they've never been before, which is really, really exciting—whether it's under the sea, or around the world, or into outer space, or inside the human mind, or someplace as improbable as the land of the dead," he says. "We always say that if we do our job right, when the film ends and the credits roll, the audience will believe that the world continues."