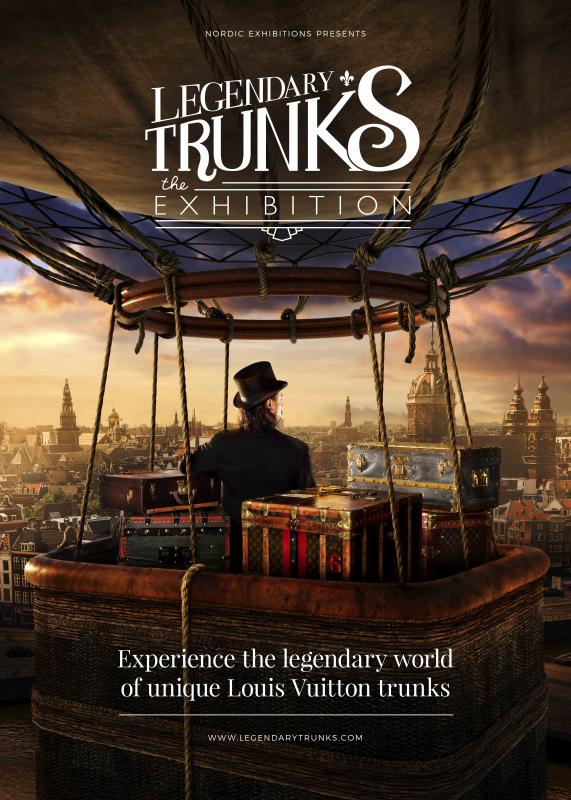 The touring exhibition, featuring trunks designed for celebrities including Franklin D Roosevelt and Judy Garland, debuted in Amsterdam and has now moved to Gothenburg.
The experience immerses visitors in the 'Golden Age of Travel' evoked by 328 trunks created by the legendary designer. These trunks that once held valuables belonging to their wealthy and prominent owners, are now considered treasures in their own right.
The oldest of these precisely crafted objects dates back to 150 years ago. Some were designed for a specific purpose such as the trunk created to hold 1,000 cigars. Others were simply dressing cases. But, all tell a story about their celebrity owner.
Among the stories brought to life in the exhibition are those of US President Roosevelt and actress Lily Pons, inspired by a wardrobe trunk and a shoe trunk respectively.
Visitors journey through the experience in the company of three imaginary travellers
Imagineear's multimedia guide adds another immersive layer to the visitor experience. The content is predominantly audio, featuring the voices of actors. Visitors are taken on a journey through the experience in the company of three imaginary travellers who are typical of the era: a gentleman explorer, a photo-journalist covering celebrity stories and a rather bored, super-rich young woman.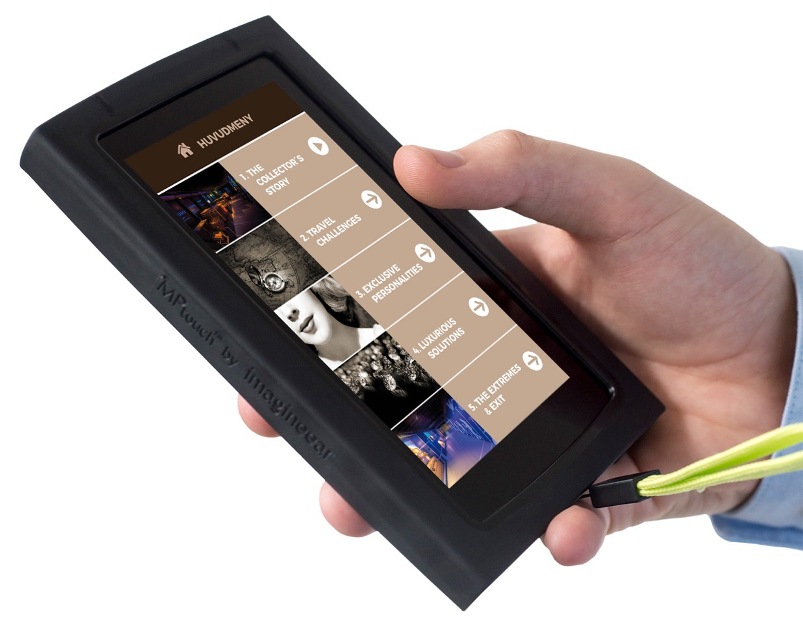 Visitors access the guide using Imagineear's MPti™touch-screen devices, designed to withstand repeated use while reliably delivering high quality content.
According to Imagineear, the MPti™ is supplied complete with flexible modular chargers and storage, reliable and comfortable headphones, data capture and analysis capability via Imagineear's MPtouch Dashboard™ software suite, as standard.
Legendary Trunks the Exhibition is in Gothenburg, Sweden until 19th August 2018 and is produced by Nordic Exhibitions & Events Ltd.