Leading experience design company, JRA, has provided planning, concept design, schematic design, and executive media production for the newly reopened American Airlines CR Smith Museum.
New content and exhibits shed light on the way an airline operates and explain the various roles of American Airlines team members.
"Despite how common air travel has become, many aspects of airline operations still are frequently misunderstood," explained Uli Das, Executive Director of CR Smith Museum.
"The redesign takes a fresh approach to explain the inner workings of airline operations and showcases the very people who run American Airlines every day. Our goals were twofold: establish a point of pride for American Airlines team members and their unique professions and create a learning opportunity for the general public.
"Ultimately, the museum's new focus will generate and infuse more local interest in joining the American Airlines team."
Funding for the redesign was provided by a lead donation from the American Airlines Group and gifts by PACMIN and Boeing. Many of the airline's staff gave their time voluntarily to help with the project. The redesign is the museum's first major overhaul in its 25-year history.
'It's all about American Airlines employees'
New signature exhibits include the Airline Command Center, where guests get to make tough operational decisions, and an authentic McDonnell Douglas MD-80 cockpit which features a guided tour of the switches and buttons provided by an American MD-80 Captain. The baggage loader exhibit challenges visitors to load baggage in the shortest time possible.
"JRA is excited to have been involved on this unique project," stated Matthew Wheeler, JRA Senior Project Director. "The daily complexity and magnitude of running an airline every day is truly amazing when you think about it.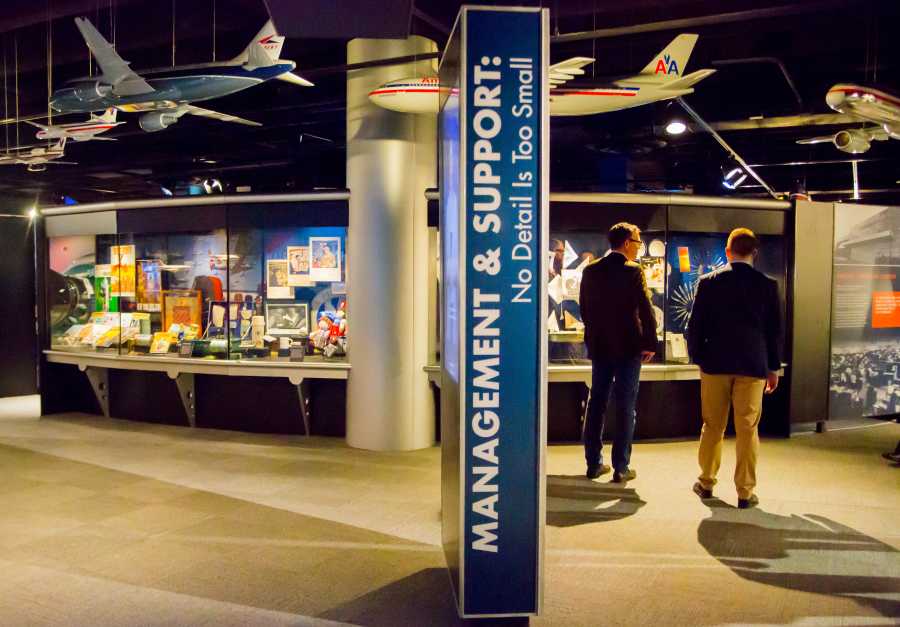 "In the end, it's all about American Airlines' employees. It's their combined passion, dedication, and experience that make the world's largest airline function. Our job was conveying this story in an interactive, educational, and compelling way."