Super Funland, conceived by Serge Becker and curated by Lissa Rivera, is an interactive installation featuring 13 humorously explicit games and amusements.
The exhibit's executive producer is Daniel Gluck, founder and director of the Museum of Sex.
It was created by an international team of artists and designers, and reimagines the carnival in all of its carnality and simple joy for adult visitors.
Super Funland features 18 unique games and amusements, created by a team including Bompas & Parr, Bart Hess, Rebecca Purcell, and Snøhetta.
Games include the RuPaul Knows All fortune-telling machine, Glory Stall – a playful take on whac-a-mole, and larger-than-life The Climbax: Climbing Challenge.
Other exhibitions include a 4D Tunnel of Love experience, a biometric Kissing Booth, and a two-story spiral slide that takes visitors to the Lollipop Lounge, the museum's bar.
The attraction will also explore the carnival's bacchanalian origins and evolution, from antiquity to pre-industrial Europe and the world's fairs of the 20th century.
Museum of Sex reimagines the carnival experience
On October 16, the Museum of Sex held a private preview of Super Funland, with guests including Miguel, Gina Gershon, Talli Lennox, Conor & Kyra Kennedy, and Ian Mellencamp.
Guests were treated to popcorn, CBD beverages and effervescent cocktails, all while enjoying the attraction's games.
The Museum of Sex's preview was sponsored by One:Night, SONOS, We Vibe, Bella, Cowgirl, Lelo, Kangaroo, and Felix & Ambrosia CBD.
Super Funland features 13 humorously explicit games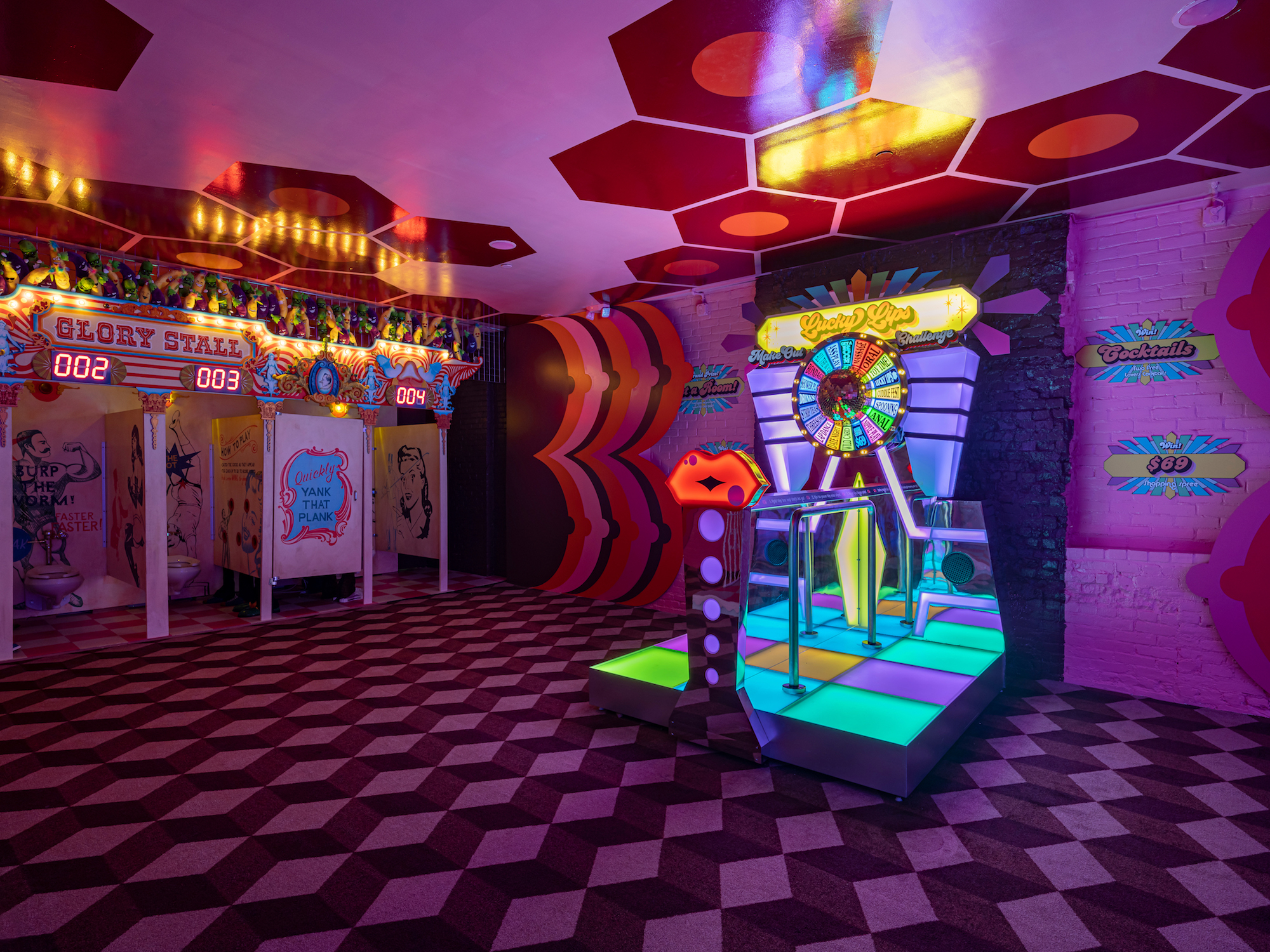 The museum and art gallery world is no stranger to controversy. Check out our guide to shocking museum exhibitions, where we ask if they're courting controversy or tackling important issues.
Images: Kris Graves/Museum of Sex