The National Comedy Center has opened in Jamestown, NY. The 37,000 square foot, $50 million facility is the world's first not-for-profit institution dedicated to comedy.
The National Comedy Center enter tells the story of comedy from its origins through the present, with more than 50 immersive, interactive exhibits and rare comedy artifacts.
Leading creator of exceptional visitor experiences, JRA, provided complete planning, design, and project management for the new museum.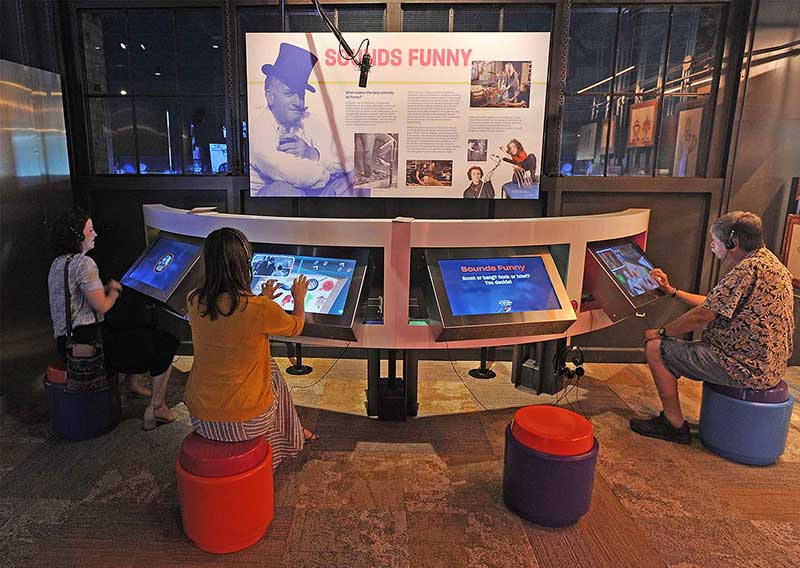 The 50 exhibits allow guests to explore comedy history from vaudeville to viral memes.
The Center also uses the latest attractions' technology to tailor the experience for visitors. An RFID bracelet is used to personalise content to the taste of an individual guest.
Visitors can take the stage in "Comedy Karaoke". This will allow them to try out lines from Jeff Foxworthy or others. Visitors can also sit at a game show-like set and try to make an opponent laugh.
A comedy lounge shows stand-up bits, and a movie theater has clips of classic scenes with celebrity commentary.
The attraction will also use Hologram technology – in a theater that will feature Jim Gaffigan's evolution as a performer.
"The power of comedy"
Journey Gunderson, Executive Director for the National Comedy Center, said, "What we saw this week was that the National Comedy Center experience managed to garner extraordinary praise from comedians and 'civilians' alike. From Lily Tomlin, Amy Schumer, Dan Aykroyd and George Schlatter raving about it, to droves of visitors from all 50 states remarking they could spend days inside, the consistent response has been that this is much, much more than anyone ever imagined."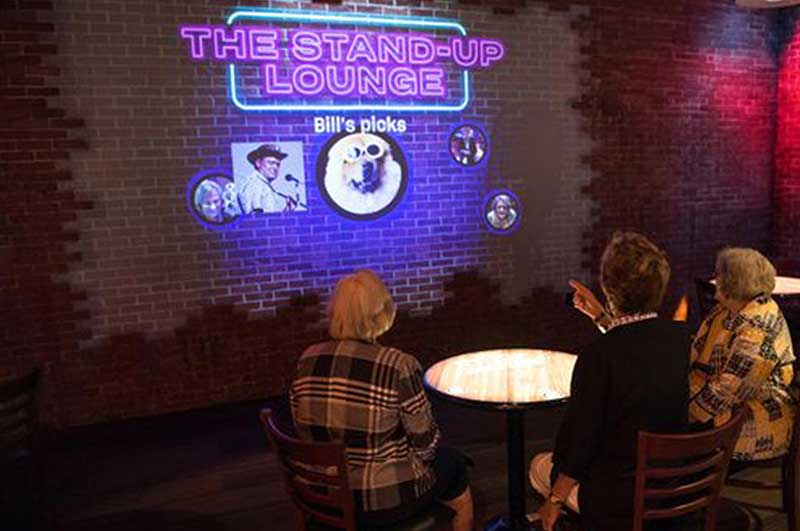 The National Comedy Center is located in Lucille Ball's hometown.
Gunderson added, "Lucille Ball understood the power of comedy and had the vision for her hometown to become a destination that would educate, foster and inspire. To say it feels good is an understatement."
The potential economic and cultural impact of the Center has been deemed incredibly significant. It is currently being considered for Official National Designation by the US Congress.
JRA provided master planning, writing and content development, exhibit planning and design. They also provided graphic design, executive media production, project management and art direction for the project.