The Natural History Museum has been given £180 million to create a state-of-the-art research centre at Harwell Science and Innovation Campus. The government pledged the funds in Budget 2020.
As part of the Budget 2020 announcements, Chancellor of the Exchequer Rishi Sunak pledged £180m over six years to the NHM.
The new facility at Harwell Science and Innovation Campus will be a sustainable base for natural sciences research and international collaboration.
The funding will allow the NHM to safeguard its collection of 80 million specimens, with the facility housing approximately 40 percent of the museum's collections.
Laboratories, digitisation suites and workspaces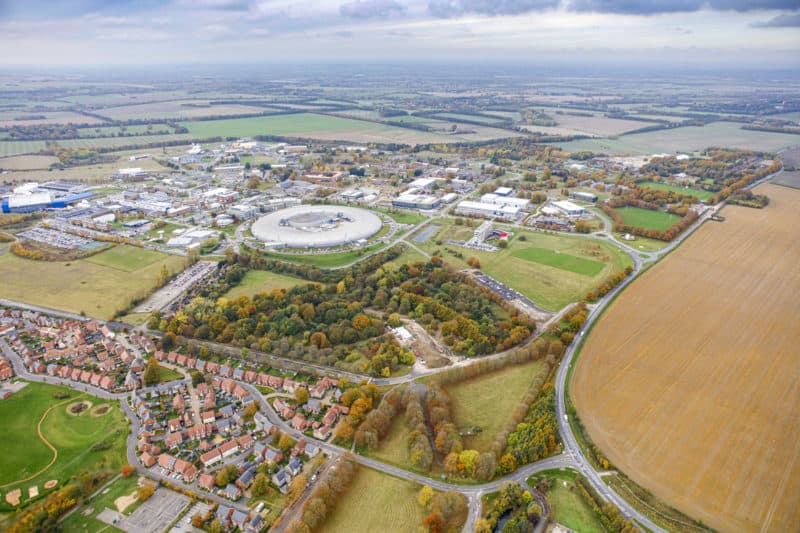 "The Natural History Museum is leading the way on vital scientific research and its important contributions shape our understanding of the world around us," said Culture Secretary Oliver Dowden.
It will also be home to laboratories, digitisation suites, technology-enabled collaborative research spaces, computing, conservation laboratories and workspaces.
The research centre will strengthen the UK's position in tackling climate change, biodiversity loss and emerging diseases.
NHM director Sir Michael Dixon said: "The centre will allow our 300 scientists to further their research into the biggest challenges facing the planet and humanity – from global and national biodiversity loss and sustainable land use to food security, disease transmission and ensuring we have the right natural resources available for transition to a zero-carbon economy."
Research centre to house 40% of NHM's collections
"Future-proofing our collection has never been more urgent. Its vast scale explains our past, helps us chart a path for the future and the data that can be generated from it will inform future environmental policies and plans," added Dixon.
Relocating the NHM's collections will also free up space at the South Kensington site, which is reopening and redeveloping historic galleries.
"Working collaboratively, we can place the UK at the forefront globally of developing both sustainable food production technologies and environmental stewardship strategies," said Angus Horner, director at Harwell Campus.
"This is just one example of the benefit to the UK of today's announcement."
Fantastic to hear the future of our collections is secured in the Government's #Budget2020. £180 million will fund a new, purpose-built science centre @HarwellCampus that will help us protect our specimens and allow greater access to them.@DCMS https://t.co/IaRKr9SfsP

— Natural History Museum (@NHM_London) March 12, 2020
The Natural History Museum declared a planetary emergency in January, launching a new strategy in response to the challenges facing the planet.
The museum is also leading the 'Urban Nature Project', which will tackle urban biodiversity loss and transform its five acres of gardens into an outdoor space for wildlife research and conservation.