The Natural History Museum (NHM) has received planning permission to transform its five acres of gardens as part of the Urban Nature Project.
The Royal Borough of Kensington and Chelsea has given the green light to NHM to turn the gardens into an exemplar of urban wildlife research, conservation and awareness.
"The natural world is under threat as never before," said Sir David Attenborough. "Species that were a common sight in gardens across the country when I was young, such as hedgehogs, are rarely seen by children today.
"These declines have devastating consequences for wildlife. Unless children have access to nature and experience, understand and nurture wildlife, we know they might never feel connected to nature and could grow up with no interest in protecting the natural world around them," he added.
"The Urban Nature Project opens the door for young people to fall in love with the nature on their doorsteps and develop a lifelong concern for the world's wild places.
Project is backed by Sir David Attenborough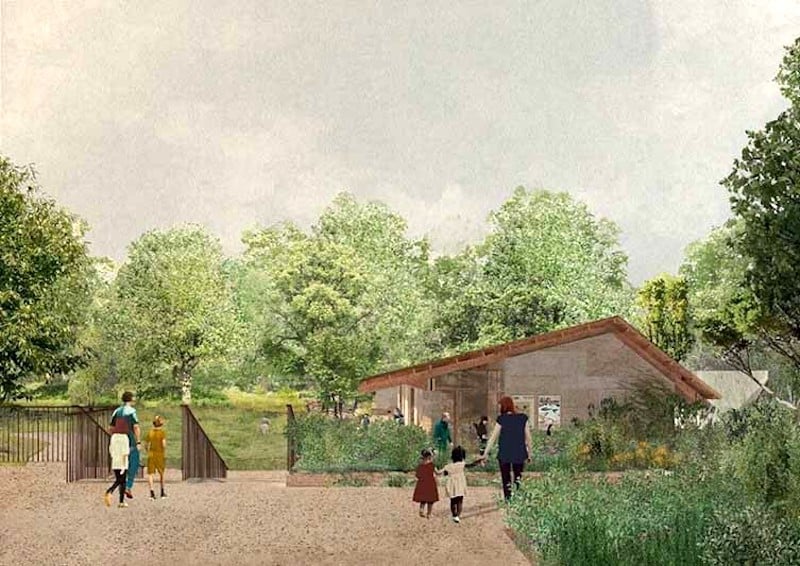 "Nature isn't just nice to have – it's the linchpin of our very existence, and ventures like the Urban Nature Project help the next generation develop the strong connection with nature that is needed to protect it."
The NHM's gardens will become an accessible green space and biodiversity hub in the middle of London, with the work due for completion by summer 2023.
They will feature woodland, grassland, scrub, heath, fen, aquatic, reedbed, hedgerow and urban UK habitats, as well as a new weatherproof cast of Dippy.
The west gardens will become a place for visitors and scientists to study and explore urban wildlife, while the east gardens will tell the story of life on Earth.
The existing wildlife garden will be extended to double the area of native habitats, and a new series of habitats will be developed.
Gardens due for completion by summer 2023
"At a time when people have spent most of the year social distancing at home, the nature on our doorsteps takes on ever greater appreciation and importance," said Clare Matterson, executive director of engagement for NHM.
"But it is under threat like never before," she added. "By 2030, nine of out 10 of us will live in urban areas, meaning nature is quite literally backed into a corner as concrete cities expand."
The Natural History Museum has also announced the opening date of its Fantastic Beasts: The Wonder of Nature exhibit, which debuts on December 9.
Images: Natural History Museum