The Palace Museum in Beijing, also known as the Forbidden City, is increasing its use of digital technologies (via Global Times/Xinhua) in a bid to connect with international guests.
The Palace Museum showcased a series of technologies at the 2021 China International Fair for Trade in Services, such as panorama photography, 3D data collection, AI-powered smart glasses and voice interaction.
Yu Zhuang, deputy head of the Palace Museum's digital and information department, said the digitisation of the institution has been underway for more than 20 years.
Currently, more than 700,000 cultural relics have been digitised at the Palace Museum. Between 70,000 and 80,000 objects and works are digitised each year.
Cultural relics digitised at Palace Museum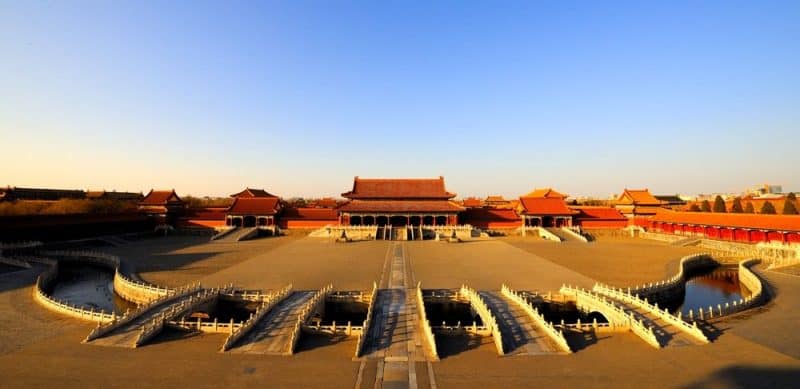 "We are trying to give all tangible cultural relics a digital identification," Yu said.
The museum has been dismantling and repairing an antique clock, recorded using 3D data collection.
"If the collection and measurements are precise enough, we can use three-dimensional printing and other technologies to replicate this complex and sophisticated clock in the future," Yu said.
Amid COVID-19, museums in China have accelerated digitalisation efforts in order to reach guests remotely. In the future, museums across the world will be able to organise international exhibitions with digitised objects, Yu said.
"Embracing the future, the next 600 years of the Palace Museum will be even more brilliant," Yu added.  
Hong Kong Palace Museum opens in 2022
During the pandemic, the Palace Museum held several livestream guided tours to celebrate its 600th anniversary, attracting millions of viewers.
Elsewhere, the Hong Kong Palace Museum plans to showcase around 800 pieces from Beijing's Palace Museum, 160 of which are 'national treasures'. The HK$3.5bn attraction is scheduled to launch in June 2022.
"We are confident that this project will finish on schedule without cost overruns and will complete with quality works," said Louis Ng Chi-wa, director of the Hong Kong Palace Museum.
Images: Palace Museum