These locations are turning to technology to connect with their visitors during the coronavirus pandemic. Most attractions have already been using some of this technology. Yet recent closures have forced many of them to change the way they are using it. Here are five ways attractions are using technology to continue to connect with their visitors.
Five ways to use technology during the coronavirus pandemic
1) Apps
Many theme parks have an app that can improve guests' onsite experience. They often feature a virtual map and real-time queue times. However, Dutch theme park Efteling has more than just an app for planning a day at the park. It has also produced several apps with games, quizzes and stories for children that are available to download.
For example, the Mr Sandman app has AR games for the whole family. This technology ensures that visitors remain connected to the Efteling brand, even though they cannot visit the park to limit the spread of coronavirus.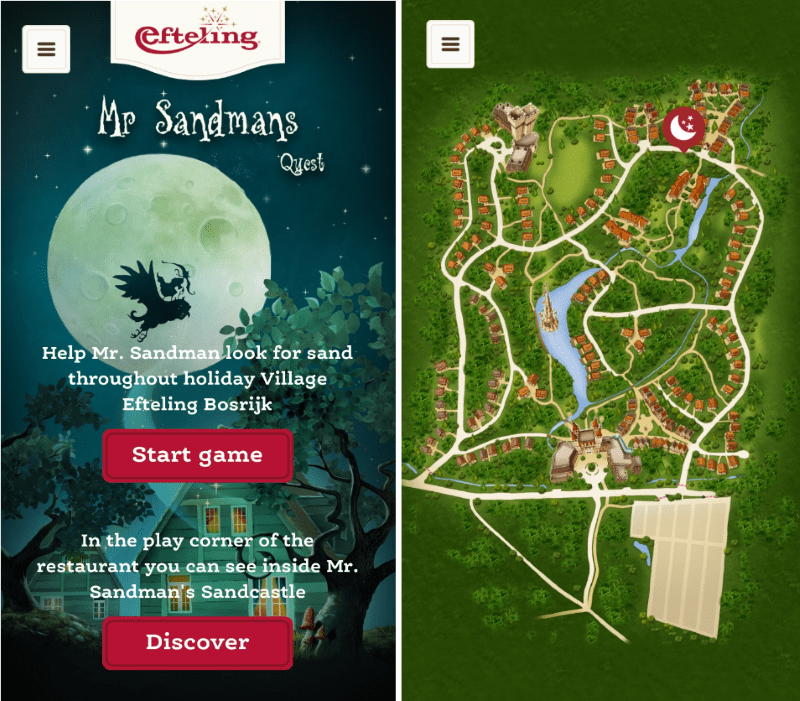 Educating visitors with technology
Apps can also be very useful for educational purposes. For example, the Neon Museum has an app which explores popular signs in the museum. Similarly, the Smartify app allows visitors to identify a piece of artwork by scanning it. The app then gives information about the piece through text, audio and videos.
In addition to this, TheSmartify app features audio museum tours, which are currently free while museums are closed.

2) Online VR and AR technology
Advances in technology mean that, with the Google Arts & Culture app Art Projector, people can still enjoy iconic works of art in their own home during the coronavirus outbreak. This uses AR technology to allow visitors to zoom in and out of paintings and experience them from afar.
The Civilisations app also uses AR to place artefacts from Ancient Civilisations into people's houses. Developed by the BBC to complement a TV series on Ancient Civilisations, this app uses 3D models of objects from museums around the world. It then provides information about each object as users explore them in exceptional detail.
The Kremer Museum is the first online-only museum in the world. The museum app uses AR to move around the virtual museum and explore the paintings. Clicking on the information symbol brings up options to either read about the artwork or listen to a commentary.
Immersive experiences
The Tower of David Museum was due to release a VR and AR immersive experience but has now been forced to close. Now, the museum has modified this experience so people can use it at home. Visitors can use a laptop, phone or VR headset.
The experience uses cutting-edge 3D video technology and allows users to experience the Old City of Jerusalem at Passover, Easter and Ramadan. The Holy City will be available free of charge on the Tower of David Museum website from 9 April to 24 April.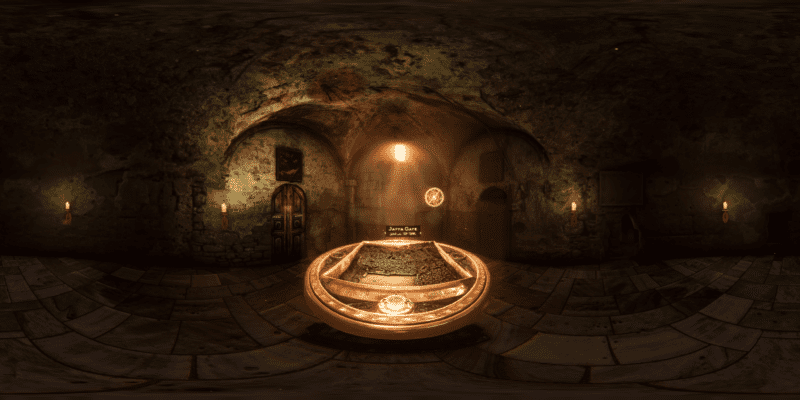 Several museums use AR to complement and enhance their exhibitions in real-life. Artist Josh Muir used AR for his exhibition at the Bendigo Art Gallery. By holding a tablet to the artwork, visitors could interact with it digitally.
Muir believes this technology enhances his work and allows for a deeper exploration of his themes. In light of recent closures to halt the spread of coronavirus, will museums produce more AR and VR resources online so that visitors can connect with their collections using technology?
3) Social Media
Social media is probably the easiest form of technology that attractions can use to stay connected with their visitors, both during the coronavirus outbreak and when the situation eases.
Creating a sense of community is key to social media engagement. For example, encouraging followers to participate in a challenge. The Ashmolean Museum is encouraging its followers to create something based on an item in its collection with #IsolationCreations.
Similarly, the Getty Museum has a twitter campaign for people to recreate a piece of art with objects in their own homes.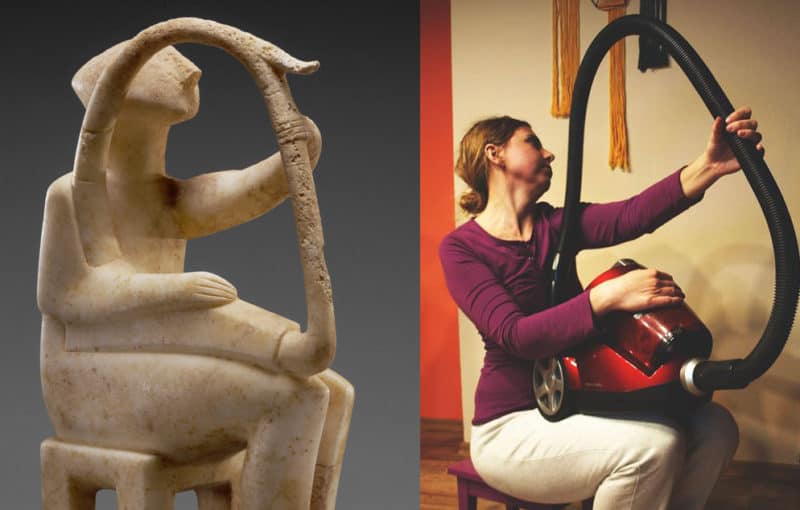 Social media is also an ideal place to introduce some lightness and humour. With museums closed to visitors, security guards are still needed to protect priceless artefacts or artworks.
At The National Cowboy Museum, head of security Tim Tiller took over its Twitter account to show off some of the museum's collection. While Tim was not an experienced Twitter user, his heartfelt attempts to showcase the collection have become extremely popular. Some of his tweets have generated over 50,000 likes.
Hello, my name is Tim and I am the head of security for The Cowboy. I have been asked to take on the additional duty of social media management while the museum is closed. I'm new to this but excited. My team will also continue to protect and monitor the museum. Thanks, Tim Send pic.twitter.com/bPiXD9DoAd

— Nat'l Cowboy Museum (@ncwhm) March 17, 2020
#MuseumFromHome
Many museums are using this opportunity to tweet interesting facts, videos or insights into their collections with #MuseumFromHome. The National Gallery is using Twitter to share a virtual tour of its Titian exhibition. Meanwhile, the Horniman Museum and Gardens is sharing more information about its collection.
#ZooToYou
Lots of zoos are using the social media hashtag #ZooToYou to continue to engage with its audience. Those using this hashtag are sharing behind-the-scenes videos, such as the Potawatomi Zoo, or simply using it to share interesting facts or cute animal photos, such as on the ZSL London zoo twitter account.
Finally, Meow Wolf has shared a list of books people can catch up on whilst the immersive art location is closed. These books have been suggested by Meow Wolf creatives, and are sure to get you into their distinctive creative state of mind.
4) Virtual Exhibitions and Tours
Theme Parks
For those missing theme parks during the coronavirus shutdown, there are several ways that technology can be used to replicate the experience. Using Google Street View, visitors can wander around Disneyland and Walt Disney World. They can also get some insight into the life of a Disney Imagineer, by taking a virtual tour of the Imagineering HQ.
In addition to this, guests can enjoy a front-row seat to the latest parade at Disneyland, 'Magic Happens'. This is part of Disney's new #DisneyMagicMoments online, thought to be inspired by the #HomemadeThemeParks fan videos.
Meanwhile, Efteling has created POV videos on its Youtube channel so theme park enthusiasts can pretend they are still going on their favourite ride.
Museums
Several museums have been offering virtual tours of their exhibitions for a while. For example, visitors can explore certain areas of the Louvre museum online, clicking on objects to learn more information. Similarly, the Thyssen-Bornemisza Museo Nacional has a virtual visit of its permanent collection. It has also created a virtual tour of its most recent exhibition on Rembrandt.
Filmed in the summer of 2019, the Birmingham Museum and Art Gallery has four tours available online. Created with ScanTech Digital, these virtual tours show visitors around the exhibition rooms. And before it closed for renovations in September 2018, the Courtauld Gallery created a digital tour of several of its rooms.
Visitors can also explore the Blavatnik Building at the Tate Modern with a 360-degree tour lead by Nick Grimshaw and Tate Modern director Frances Morris.
Google Arts & Culture
One piece of technology that has been around for a while, but has gained a lot of publicity during the coronavirus outbreak, is Google Arts & Culture. This offers virtual tours of museums around the world, using technology similar to Google street view.
Although this service often doesn't provide information about items in the collection, more than 500 museums and galleries have signed up. Many museums have also uploaded images to create an online exhibition on the Google Arts & Culture website, although this is mainly a slideshow of images with information next to it.
Whilst the technology is available to provide these virtual tours, it can be expensive and extremely time-consuming. It will be interesting to see if this forced downtime encourages more museums to create online experiences that are similar to an in-real-life visit.
5) Online Educational Content
Many visitor attractions are invaluable educational resources for their local communities. Museums, zoos and aquariums often offer opportunities for children to visit to learn more about history or animals. Now that these locations are shut due to COVID-19, they are turning to technology in order to provide these resources and remain engaged with their communities.
Today's Facebook Live is with Keeper Kyle and our moose Trilly and Lily 🇨🇦 Tune in at 1pm: https://t.co/443xPENhM7 #ClosedButStillCaring #TheZooToYou pic.twitter.com/ljfM8Xdy47

— The Toronto Zoo (@TheTorontoZoo) April 2, 2020
Zoos and technology
Toronto Zoo is carrying out a daily Facebook Live video showing its keepers at work. San Antonio Zoo has live video streams of its animals. It also has nature and animal videos aimed at educating children. And the Discovery and Learning team at Edinburgh Zoo has created some free educational resources about animals.
Meanwhile, Denver Zoo has created Zoo to You: Virtual Safari. This online resource is updated daily with videos, animal facts and family-friendly activities to do at home. This content is both educational and creates a sense of community.
At the Aquarium of the Pacific, visitors are invited to enjoy a lecture from scientists, artists, journalists and staff members. Its Online Learning Center also has lots of educational information on the aquarium's animals. This is perfect for teaching children at home. The Sea Life Trust is doing a series of live streams offering behind-scenes-access to the sanctuaries.
Museums sharing content
Many museums are also offering extended educational content online. The V&A Fashion Perspectives is a series of e-books that have become available which includes autobiographies from Bettina Ballard.
On the V&A Soundcloud channel, visitors can find highlights from the museum's lunchtime lecture series. Teachers are able to access the Smithsonian's Learning Lab where there are pre-packaged collections containing lessons and activities created by museum curators.
Google Arts & Culture also provides Art Camera, which allows visitors to zoom in on certain artworks. With its Art Zoom system, viewers can watch videos explaining the details and background information of certain artworks.
Catch up on our roundup of the latest news from the industry every week.