Raven Sun Creative has worked as a globally distributed team since the company began in 2012. It has trialled many types of remote work processes and platforms, resulting in both successes and failures. Often, the failures are particularly illuminating, leading to future successes.
In a world where being in a single base of operations is the norm, Raven Sun Creative has developed a very different way of working than most market contemporaries. Louis Alfieri looks at the process that has reinforced the company's belief that the remote work business model is the way of the future.
The remote work business model
To put our insights on remote work into context, we are a small business based in the US. We work internationally on large-scale mixed-use developments (most of our work is focused on the Asia Pacific market). We recently had a team of 27 working in the globally distributed format for multiple projects in the US and China.
The recommendations here can be scaled up or down with appropriate foundations and structures in place to ensure your success. The insights shared here are not exclusive to remote work, they are practices that are applicable to every workplace and studio.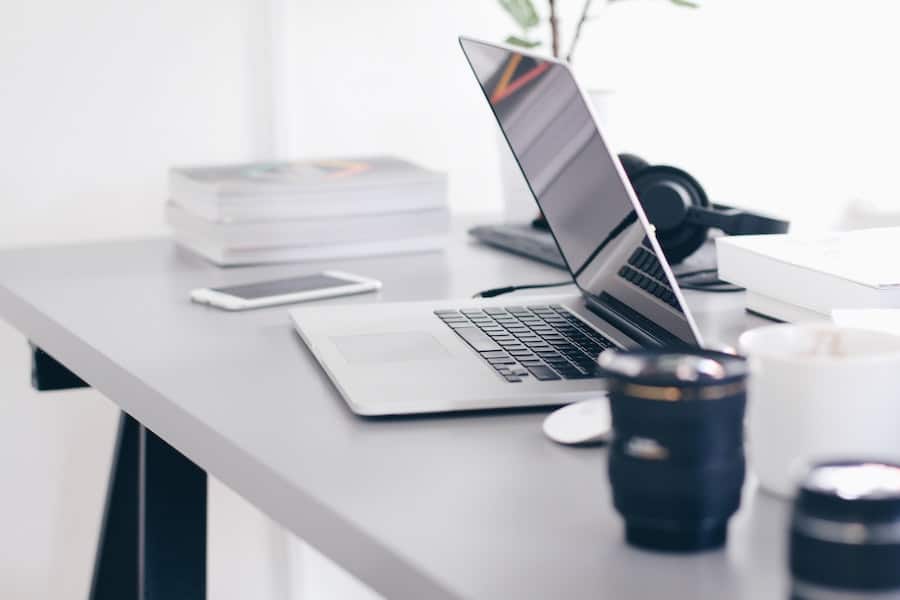 I do believe these remote work environment suggestions require exercising an elevated level of awareness, engagement, communication, and dedication to talent resourcing. I have found this to be educational, inspiring, and beneficial to the product we deliver to our clients.
The benefits of remote work
The benefit of working in a globally distributed fashion offers the ability to draw on varying talent and resources from an unlimited distance around the world and to be able to work 24/7 at an accelerated pace, which is required by most of the current Asian and MENA owners.
Each business owner has to find what is right for them, their clients, and the kind of experience they are delivering. This way of working is uncomfortable for some people and clients, requiring ongoing experimentation and adjustment. Assembling the right team and building strong relationships is critical.
While no one solution will fit all, I firmly believe that the remote work model will become the norm once appropriate systems are in place for owners to maximize trust, communication, and accountability. A well-executed distributed team approach yields many dividends. This includes increased productivity and improved morale. It also enriches the pool of ideas and influences within an organization.
Part 1: Owner and company culture
If you determine a globally distributed team solution is suitable for you and your client base, you need to consider how to implement the remote-working format from two perspectives.
A successful globally distributed talent model requires a strong structure that enables clear communication
Firstly, that of the owner and company culture you want to develop. And secondly, seeking out the kind of talent you will collaborate with in this format. In part one of this article, we'll explore building an owner and company culture for the remote working model.
Culture is about how you work together
A successful globally distributed talent model requires a strong structure that enables clear communication. You need to design an architecture for how your team works that makes it clear to you, your prospective talent, and your clients.
As you create the blueprint for a remote work structure, you need to think in terms of relationships and lines of communication—not just between you and the talent but also among your team members.  You are building a community brain trust, one that you can depend upon to function with its own degree of autonomy.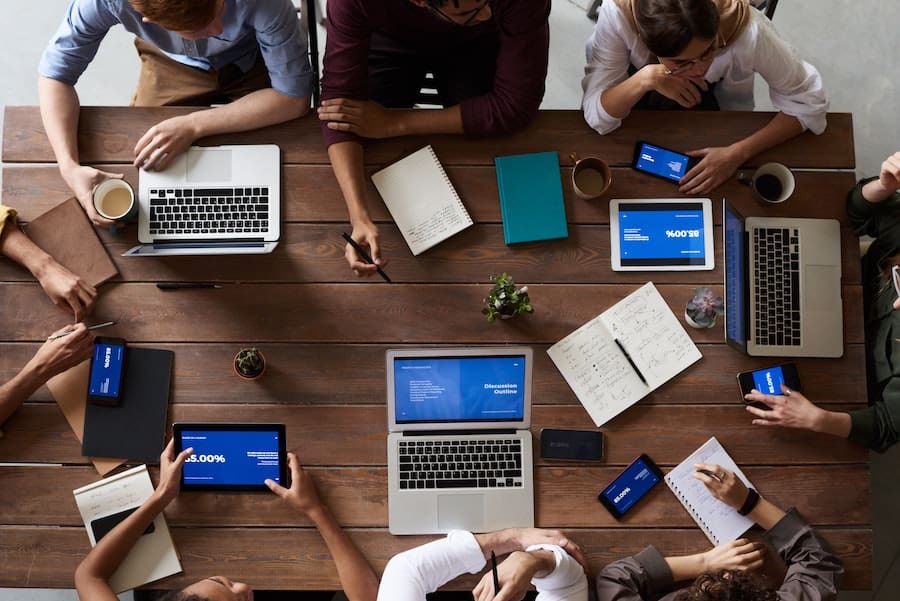 These are the people and the team you are entrusting to be extensions of your brand and your financial risk exposure. I highly recommended that you share your Mission, Vision, and Values and Value Proposition with your core, secondary, tertiary, and temporary team members. Make sure they understand what your company is about and the part they play in representing and articulating that vision.
Engagement and communication —more on both of these subjects later— are essential cornerstones to creating a successful remote working culture. It is imperative to share and show how the team get things done together. They need to clearly understand how the group functions and see the progress the group makes as a team.
The importance of trust
As an owner, you must create the initial "glue" that binds these various talents together across geographic distance, as opposed to fostering it organically in a single spatial environment.
Trust is the bedrock of your organization. You must become comfortable with a new dimension of risk and with not knowing "absolutely everything" that is going on. You will have to build a team that you can rely on to develop and pursue directions with a high degree of independence.
If you are the kind of owner who cannot trust that people are working or getting things done as needed without on-site supervision, then this collaborative format is not the right choice for you, your company, or your client.
Engagement is critical
Stay involved – I cannot emphasize this enough. Stay actively engaged on a daily basis. Reach out to stay in contact often, ask to see the files being worked on regularly, and don't let people feel like they are alone, forgotten, or not receiving consistent input.
Give people clear instruction and leave them to do what you hired them to do. This does not mean check out, ignore the process, or become unresponsive to the talent. Things can derail quickly this way. Your team leaders must think like producers and be the facilitators of the group to ensure maximum progress and success.
We have found that reducing any and all barriers to entry and access to information sharing and idea exchange wherever possible is critical to successful ongoing engagement. Any obstacle that exists will impede communication, workflows, and pipelines on a quantum level.
At first this extensive engagement effort can feel quite taxing. Once you become accustomed to the process, it becomes natural. Note in advance, you will have to go through an elevated level of this engagement process each time you on board new team members and integrate them into the team and company culture.
Communication is key
Communication is of paramount importance in a remote working situation. As the Owner, Project Director, Producer, or Creative Director, you will have to step up and explain things in more detail than you may be accustomed to in a single spatial environment – sometimes repeatedly. This mode of working will teach you a lot about your own ability to communicate.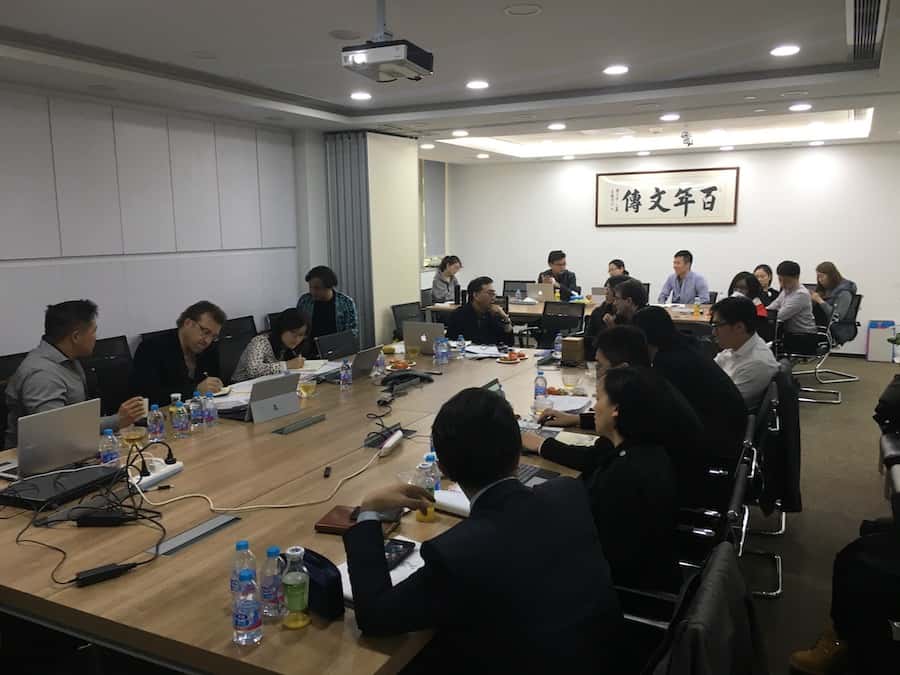 Always foster collaboration within the group. Encourage team members to communicate often and freely with each other. You will be surprised sometimes at how easily talent can become siloed. Promote feedback – and listen, listen, listen.
This format of work requires an increased level of awareness of the workflow, team members, and how the entire ecosystem is functioning. An essential part of effective communication is establishing well-defined reporting lines, so every employee has clarity about their roles, responsibilities, and which way the work should flow.
Be clear
In a remote situation, emails and texts can be misinterpreted and misconstrued. This can result in rapid disruption of the workflow. People have different communication styles. Some people are short, others feel it necessary to write dissertations. (This is one of the reasons I personally don't like the messaging app Slack. It seems to make people feel the need to overly justify each decision they make.)
Stay on top of the flow of communication to ensure everyone is on the same page continuously.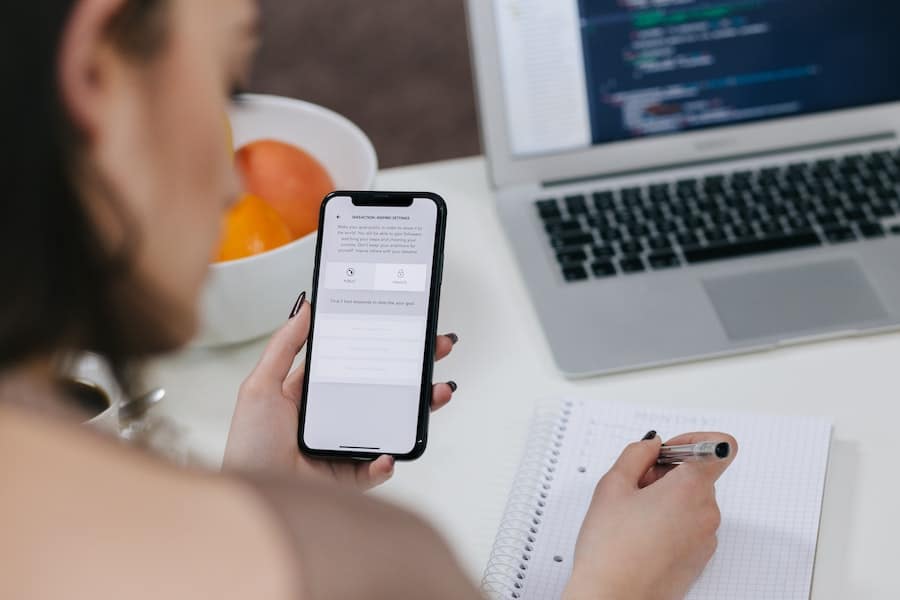 As important as clarity is, don't overwhelm talent with information overload. Find the right balance with each person. Iterate, fail, adjust, and iterate again and again until you find success – and then continue to evolve.
Give praise often; find productive ways to address issues and shortfalls. Always remember the power of "thank you". Letting people know you appreciate the work they are putting in and that they are an integral part of the effort no matter how far the geographic distance is a strong ingredient to success.
Be respectful of the demands you put on people
Remote work offers both an increased amount of responsibility and flexibility. There are times when the work-life balance is completely out of whack, and other times when your team is afforded a great amount of freedom.
As an owner you need to be flexible with the talent, building a structure that can account for the unpredictable demands of life such as child-care, trips to the doctor, vacations, unusual work hours, accommodations for unusual requests. In an age where immediacy matters, its best to look for opportunities to schedule time in advance.
It is understood that entertainment deadlines are critical. But so are children's recitals, doctor's appointments, single moms and dads having to help with schoolwork, child pick up, child sick days, etc. The reward for implementing this type of work model is having increased flexibility as a leader to create workarounds for any situation and having access to some of the best talent in the world.
If you are using freelancers, understand that you may not be the only client they have. Evaluate how much work you can realistically put on someone and assess that volume of work on a continual basis.
This may seem like a common fundamental that does not need to be addressed – we have found a lot of people fear being paid in this format. Many people who excel at remote work have come from the freelance realm where they have not been paid properly or consistently by previous employers. Out of sight is not out of mind- always pay people on time!
Make it fun. That's what we are in the business of, after all.
Set clear goals creatively, schedule-wise, budgetarily – and document everything
Being explicitly clear in setting expectations and in expressing your vision is essential to your success. Give detailed notes in every case. And, whenever possible, provide photo reference to ensure that everyone has the same understanding of what you are looking for.
This is especially true when onboarding new team members to your remote working organization. Never expect new people to read your mind. You must build a common rapport over a long distance.
Be effective and efficient in explaining your constraints. Clearly communicate the amount of time the writer, artist, renderer, architect, engineer, or other collaborator has to achieve the expected results.
Be vigilant in staying on top of the budget and deadlines. Things can go sideways rapidly and at great expense to your bottom line, if any link in the chain fails to meet expectations. It is your responsibility as the leader and facilitator to stay on top of the work you are administering.
Build trust
Build long term relationships and deep trust with the community you foster and cultivate. We like to apply radical transparency in our studio. Even when the truth may be harmful in the exterior world, do not lie to the talent you have assembled. These are the people who will propel your brand around the world. This applies to anything – budgets, schedules, creative direction, communications, client demands, etc.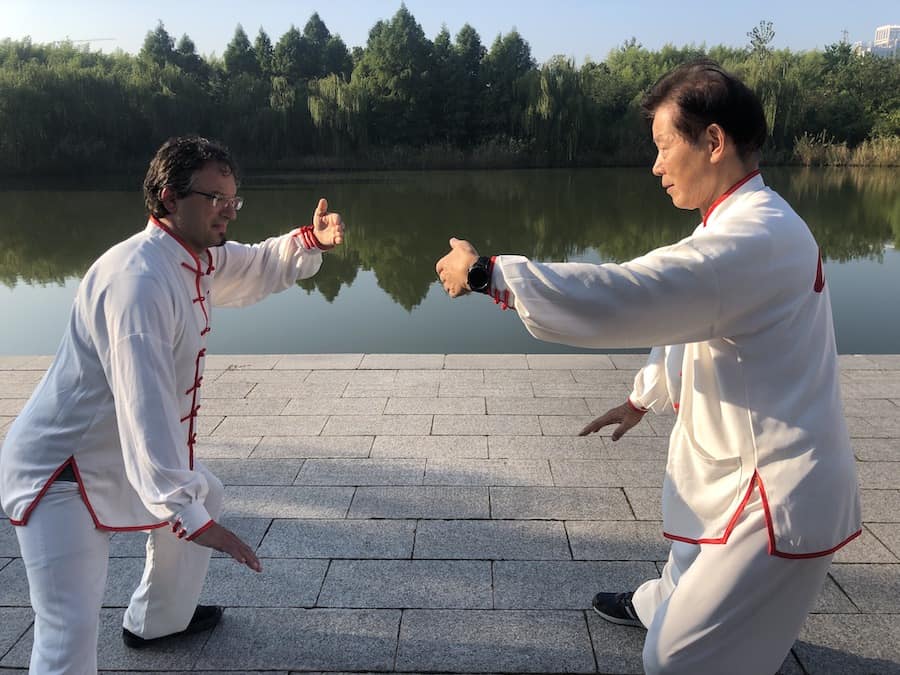 Avoid blame, and always look at yourself first before finding fault in others. In a remote working relationship, deep trust takes time and many projects to build up. Even a hint of distrust or accusation can undermine building a successful remote working relationship.
A component of trust is taking the time to understand your team members and giving them the opportunity to understand you. This working format requires a more consistent effort at learning one another's capabilities, methods of working (individually and as a group), ways of communicating, and how to solve differences.
Find workarounds for weaknesses, learn how to delegate and move work through the pipeline effectively based on the team member's varying strengths and weaknesses.
If you insist on being able to monitor your employees on a screen or in a chat room, please stop now. This is not the right kind of work environment for you, the team, or the client. You will have lost from the outset. If you cannot trust the team you have assembled to show up for work and get the job done on their own, you have assembled the wrong people. Start over or go back to the single spatial environment.
You must judge the workflow of the individual based on their actions and results. Not on whether they are on the screen or in a chat room to substantiate your obsession with control.
Know your sharing platform
We come to the elephant in the room. What communication software and file-sharing works best for this collaborative workflow? We have used so many different platforms over the years. Slack, Teams, Box, Amazon Drive, Google Drive, Hangouts, OneHub, One Drive, Hightail, Media Fire, Dropbox, Citrix Fileshare, Maytech FTP, Tresorit, Webex, Goto Meeting, Skype, Zoom, WeChat. The list goes on and on.
There are a myriad of issues around which platform is right for your business. How many subscriptions do you want to maintain and for how many people? What countries do these platforms work in, consistently? It's crazy to keep up with. You have to experiment with the group of people you assemble and where they work in the world to determine what works best for you.
Some platform recommendations for remote work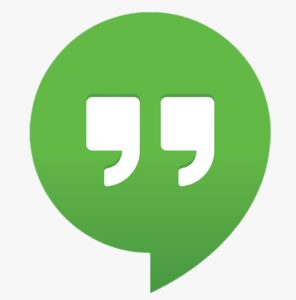 Speaking from personal experience, on a day-to-day basis from a global perspective, we have experienced consistent success and minimal downtime (with the exception of resources in China) with Google Hangouts and Google Drive. We find Google Drive to work, when using very clear file naming convention, strong file tree system, and company security protocol.
That said, every service or software has its pluses and minuses.  With Google Drive, we encountered significant file ownership issues. This led to the accidental (and thankfully temporary) deletion of permanent files by remote team members.  The confusion resulted in a major misstep that we needed to scramble to resolve.
I still favor the platform over others for our company's purposes. However, I mention this specific instance as a cautionary tale to other businesses. Google was also not supportive of articulating, addressing, or solving the issue with us as enterprise owners.
For our work in China, we have found the Microsoft products to be stable and consistent. WeChat is effective for daily communication, however not as robust as a multinational file-sharing resource (to date).
Every company's needs and challenges differ. Provide your distributed team whatever tools are necessary for good communication. This communication and file-sharing platform is essential – for a strong interdependent, multinational, collaborative team. Keep experimenting until you find the format that is right for you and your remote team. 
Remote work does not mean you never get together
Whenever possible, meet each other in person and spend some time together. Do retreats at site meetings if possible. Have team gatherings, both formal and informal, in different cities around the world. Take time to build connections together in person. Have lunch, go shopping, take a trip on a boat in the harbor.
We regularly bring the team together for charrettes in the main office. If we have an absolutely insane deadline that requires everyone in the same space, we make that happen. Again, we, as owners and project leaders must facilitate the needs of the group, reducing any and all barriers to success.
And no, air travel to support that charette, meeting, or deadline is not carbon-friendly. Honestly, it is something we have not solved yet. Hopefully we can also balance our carbon footprint through the lack of daily travel by the team. We are aware of it and keep working toward that goal.
My last words to the owners who wish to implement this system are that you must continuously stay engaged with the team. Listen to the successes and frustrations they are sharing with you and work to iterate, update, and evolve regularly. Nothing is absolute, you must remain flexible and agile.
You must find the right balance for your business, clients, and team. You are providing a product based on service. And that service is based on the brain trust of the people you have assembled. Our businesses are all about our team and how it works as a cohesive unit.
In part 2, I will be exploring what to look for in remote talent. This includes creative entrepreneurship, great communicators, creative problem solvers, and auteur-minded vs team-oriented talent.