RTÉ and the National Museum of Ireland are asking families across Ireland for their ordinary objects and treasures in a unique public history project documenting the story of Ireland over the last 100 years.
The National Treasures campaign aims to collect objects that have been cherished by people and families. Using those objects, it will be possible to explore the history of the island of Ireland over the past 100 years. They want to crowd-source a history.
Objects can be passed down through generations or recently acquired – but the aim is to gather objects which reveal an aspect of Ireland's history, culture and experience.
In October, curators will inspect the objects in person at four public roadshows across the country. The curators will decide whether they merit becoming 'national treasures'.
In 2018, RTÉ will broadcast a TV show based on the campaign. It will be a four-part series presented by John Creedon.
Crowd-source history
Following on from the series, the public will be able to view the objects in person at a special exhibition at the National Museum of Ireland.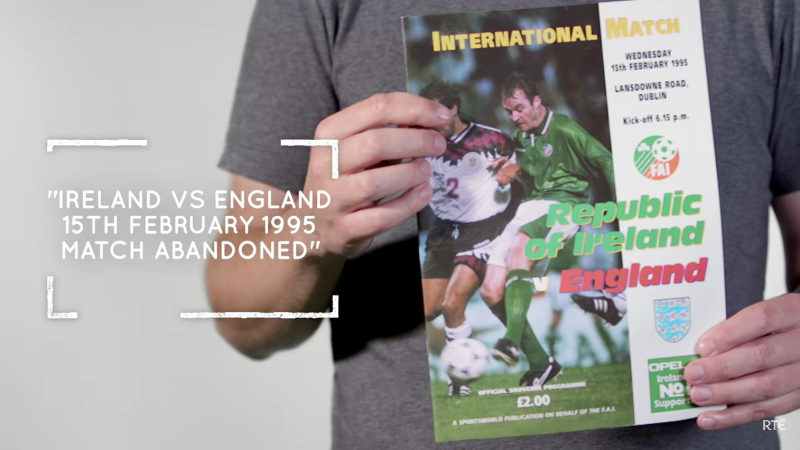 "We're asking ordinary people to come together and help crowd-source a history using the fantastic objects that they have at home," says National Treasures project director Ciarán Deeney. "There's a great chance that your cherished object or amazing family heirloom could be deemed a 'national treasure'. We're looking for anything that touches on who we are as a people and tells its own tale about the story of Ireland. Sometimes the simplest object can be a trigger for an amazing piece of social history and significant cultural value can be found in the strangest items. We're asking people to get involved by digging out their most cherished possessions and logging them on the website."
National Treasures is produced by El Zorrero Films. They were behind the acclaimed documentary Man on Bridge – for RTÉ in association with the National Museum of Ireland and the Broadcasting Authority of Ireland.
Images courtesy of National Treasures
https://www.rte.ie/culture/2017/0904/902204-national-treasures-wants-you/