Saudi Arabia has invested $2 billion in initial seed funding for the development of AlUla, and a further $3.2 billion is going towards priority infrastructure.
"We are well into executing phase one," Amr AlMadani, CEO of the Royal Commission for AlUla told Arab News. "This includes the upgrade of the airport, which has been completed.
"We will start our low-carbon tram development infrastructure as well. And, so far, our visitor experience centers in the heritage and nature site are being upgraded," he added.
Priority infrastructure includes part of a low-carbon tramway system, a renewable energy network and an upgraded water supply system and wastewater treatment plant.
$3.2bn on priority infrastructure at AlUla
The $15 billion masterplan for AlUla will be developed in three phases in 2023, 2030 and 2035. RCU is in talks with potential private investors and hospitality brands.
"We're in the market," said AlMadani. "We are already actively engaged with multiple investing firms and fund structures to participate starting today.
"The business plans for these investments are becoming more viable for investors to look at. This is an interactive journey with investors, and our portal online invites all investors to register and seek to engage today."
Saudi Arabia recently unveiled the first masterplan for the development of AlUla, the largest living museum in the world. The masterplan includes 5 districts, 5 heritage sites and 15 cultural assets.
RCU confirms $15bn masterplan for AlUla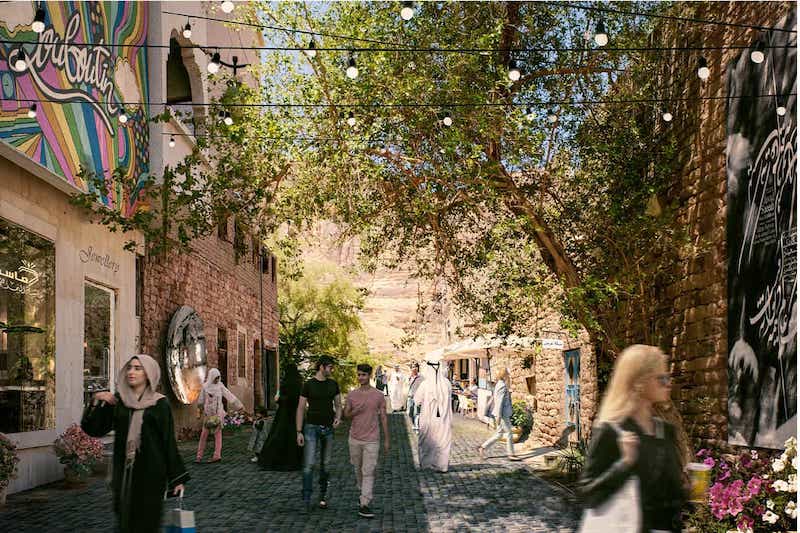 AlMadani said the AlUla team is already in discussions will "two to three unique hotel operators" as the destination will have 9,400 hotel rooms when complete.
"At least two of the large hotel chains that have luxury brands fit for AlUla will be announced by end of this year," added AlMadani, who said the project is attracting local investors.
"Saudi Arabia's investment capabilities in the private sector aren't small, and it's a major player in global investment as well," he said.
"I think the first ones will be local, but with huge international participation, and soon enough we think international funds will play a role."
Images: AlUla