Snøhetta has unveiled its designs for the expansion project at the Joslyn Art Museum, which were developed in collaboration with local architects Alley Poyner Macchietto Architecture (APMA).
The Joslyn Art Museum's new building expands the existing gallery space by more than a third, with new indoor and outdoor art experiences and a reimagined public arrival arrangement.
The pavilion expansion, which covers 42,000 square feet, will add light-filled gallery spaces. Snøhetta and APMA will also create more than three acres of rejuvenated gardens and outdoor spaces.
Snøhetta designs outdoor spaces
"It is an honor to design and now build an expansion to the Joslyn Art Museum," said Kate Larsen, Snøhetta director and architect (via ArchDaily).
"Working with the Joslyn team and APMA to think about the ways that the outdoor and indoor galleries can weave together has pushed us to reconsider how the museum relates with its site and the public."
New sculpture gardens have been reimagined as a "sweeping collection of landscape spaces and outdoor rooms that wrap the site", Snøhetta said. These will weave the buildings and outdoor spaces together.
The galleries will showcase a range of new art, and will offer increased public access to the Joslyn Art Museum's collections, which span 3,000 years of art. Snøhetta has also designed new classrooms and programming spaces.
Joslyn Art Museum's new building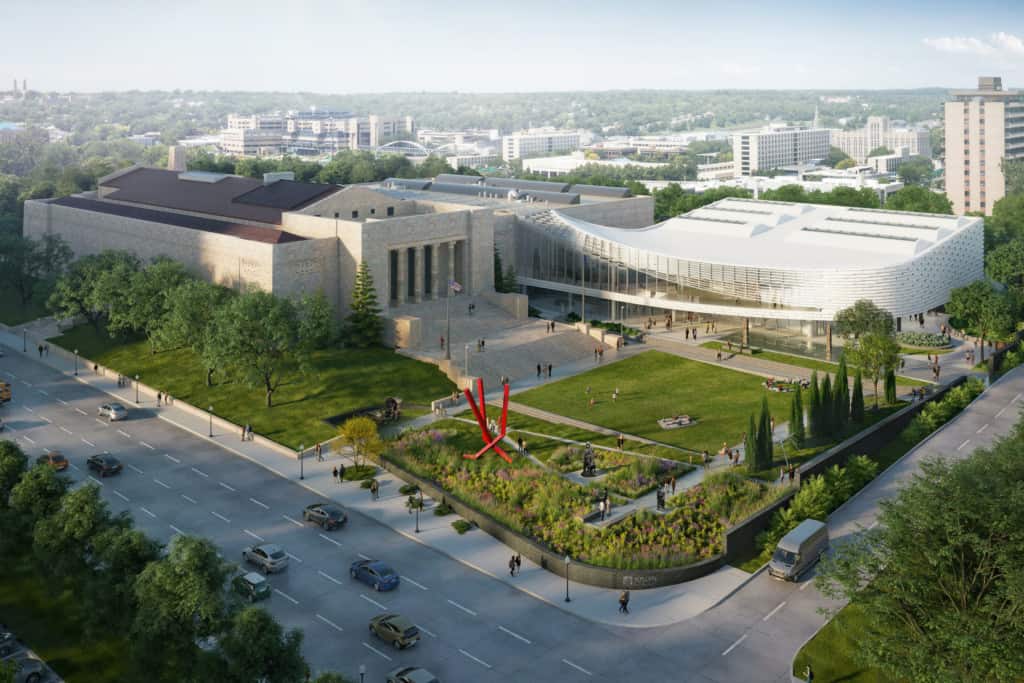 Aaron Dorf, Snøhetta director and architect, said the team is creating "something uniquely tailored to the Joslyn Art Museum that both reflects and reinvents its surroundings".
Dorf said the goal is "to see a well-loved place through the eyes of a visitor" and hopes that the expansion, site redesign and renovation "will be transformative for Omaha".
Earlier this year, Snøhetta unveiled plans to redesign and expand the Kon-Tiki Museum in Oslo, which is dedicated to Norwegian explorer Thor Heyerdahl. It is set to open in 2025.
Images: Snøhetta