Spyscape, an interactive espionage museum, has opened in New York City, immersing visitors into the world of secrets, lies and spies.
Designed by Adjaye Associates and covering 5,500sqm, Spyscape features a range of exhibition spaces housed within bespoke pavilions, each with its own distinct spy-theme. The themes are deception, encryption, surveillance, hacking, intelligence, cyber warfare and special ops.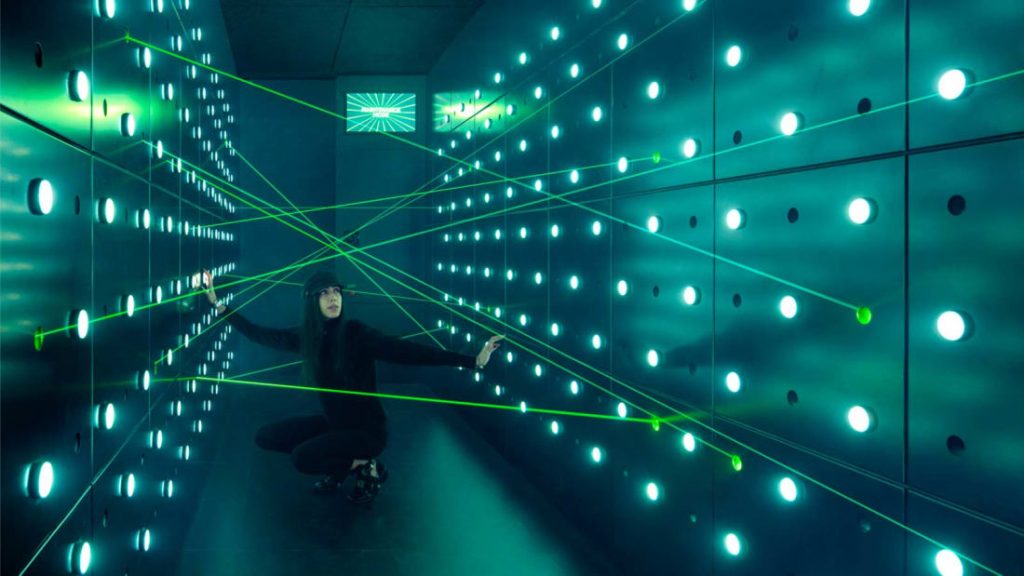 The exhibition arrangement plays with user's perceptions, with partially obscured interstitial circulation spaces that open up into immersive, fully interactive multimedia environments. Each pavilion, including a weathered steel drum with bespoke curved panelling, features a distinctive design and material palette crafted around its unique content.
Visitors are given digital wristbands on entry, so they can explore their own spy skills and attributes by completing challenges and discover their spy role.
The interactive challenges include a lie-detection interrogation, where visitors can play both the suspect and the interrogator, as well as a surveillance mission testing powers of observation.
In the special ops gallery, visitors can attempt to make their way through a tunnel while avoiding moving laser beams.
At the end of the museum, visitors are told where they have the makings of an agent handler, cryptologist, hacker, intelligence analyst, intelligence operative, special ops officer, spycatcher, spymaster, surveillance officer or technical ops officer.
Shelby Pritchard, chief of staff at Spyscae, told CNN Travel: "We worked for a couple of years on our profiling system with [a] former head of training for British intelligence, as well as some top industrial psychologists."
Images: c. Scott Frances for Spyscape.