Squint/Opera, the creative digital studio and consultancy, has created immersive digital media for the new Power of Science exhibition at the Phillip and Patricia Frost Museum of Science in Miami.
Squint/Opera is pleased to announce that it has completed a project for the new permanent exhibition at the Phillip and Patricia Frost Museum of Science, with cutting-edge interactive and immersive media experiences.
The company was the digital media partner for the project, working with exhibition designers Thinc Design and fabrication and hardware specialists Kubik Maltbie.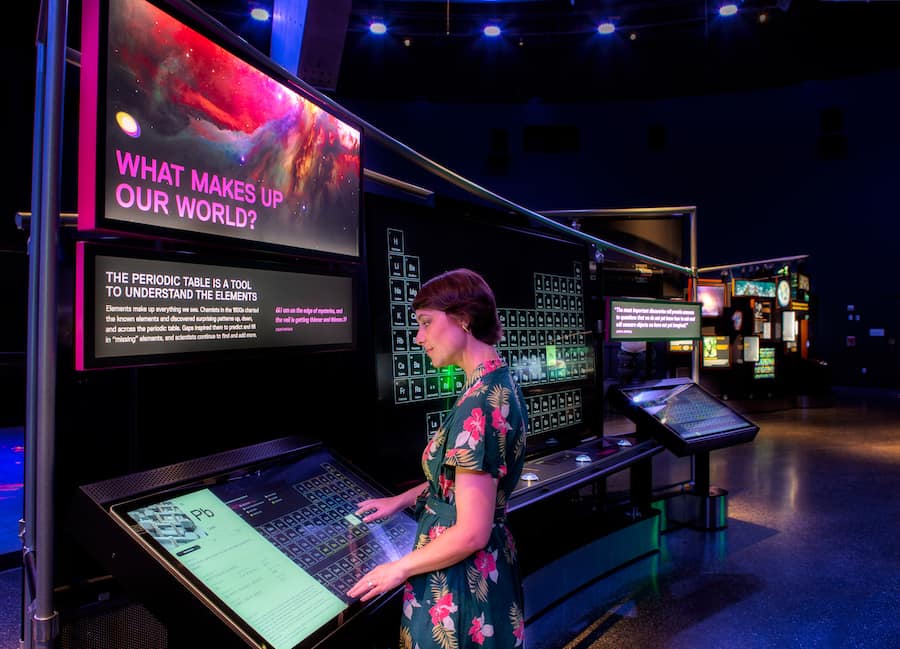 The Power of Science
The new permanent exhibition, The Power of Science, is designed to look at how science drives progress and development, featuring life-changing research and discoveries by scientists throughout history. It was developed with the University of Miami and shows guests what it is like to be researching on the cutting-edge of science.
Visitors can enjoy a range of interactives, alongside collections of scientific instruments and more. The exhibition will show them how to ask questions and gain a new understanding of the world around them as they explore the scientific process.
Four scientific frontiers
The Power of Science exhibition focuses on four areas of scientific research: Our Oceans, Our Environment, Our Bodies and Our Universe.
Displays developed by Squint/Opera include a three-screen digital interactive on the Periodic Table, showing which elements multiple objects, such as the sun and the human body, have in common. This also includes extra monitors on the side, where guests can find out more about each element, as well as triggering 3D animated chemical reaction by selecting two elements at once.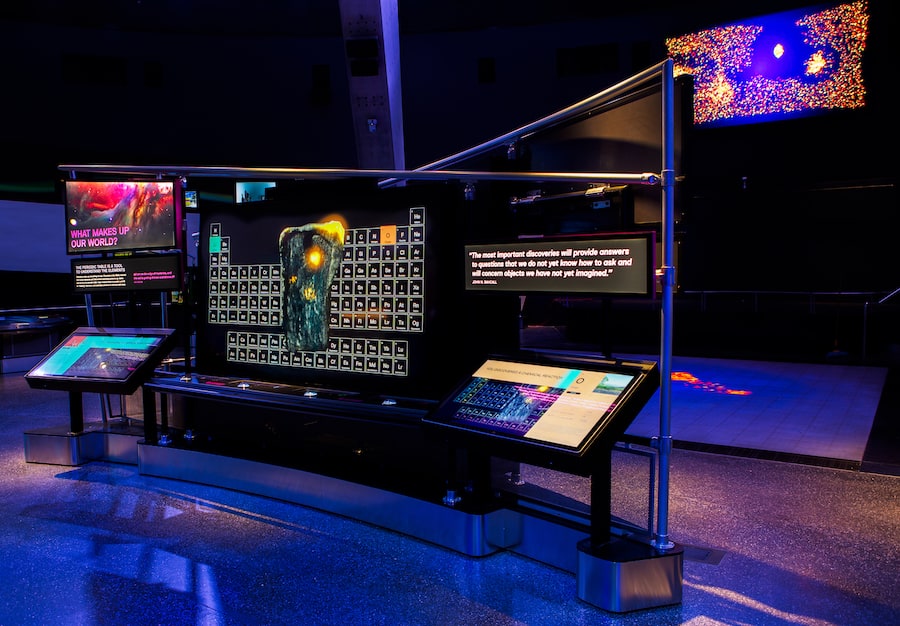 The company also created a 3D projection-mapped interactive version of the museum's rare Elkhorn Coral specimen, showing how different factors affect the coral.
In addition to this, visitors can find out what it feels like to be inside a hurricane through the Wild Weather augmented reality experience. They can then play a multiplayer game where they decide what actions to take as a fictional hurricane approaches, and see how their decisions affect their survival.
The Build Your Own Coastline interactive allows them to experiment with different ways to protect the Miami coastline as a giant wave hits and they attempt to save houses, roads and wildlife by using mangroves, sea walls and palm trees.
Understanding the applications of science
"Squint/Opera are delighted to launch this experience for the people of Miami and beyond, and contribute our media expertise to such a universal topic: the Power of Science," says Holly Houghton, Squint/Opera Managing Director NYC.
"Working closely with Frost Science, we have created a suite of innovative interactives designed to provide each visitor with a personal understanding of the relevance of science to their daily lives."
"We are very excited for this new permanent addition to the exhibition experiences offered at Frost Science," says Frank Steslow, Frost Science President & CEO. "Power of Science is the result of our continued partnership with the University of Miami, giving our museum visitors direct access to the rich scientific research programs, academic expertise and professional skills of the university."
"Science provides a powerful perspective to understand and solve problems, and we are honoured to play a role in this new Power of Science exhibition at Frost Science," adds Julio Frenk, President of the University of Miami.
"Visitors will learn more about the transformative research being done at the University, which we hope will cultivate an interest in science among the museum's youngest visitors and inspire many of them to pursue their education in the STEM disciplines, ultimately forming the next generation of scientific innovators."
Squint/Opera also recently presented CURA (Connected Units for Respiratory Ailments), an open-source design for emergency coronavirus (COVID-19) hospitals.