SK Telecom, a South Korean wireless telecommunications operator, has its own experiential, interactive technology museum. T.um features virtual and augmented reality, 5G and much more.
T.um, located at the Euljiro headquarters of SK Telecom, reopened in 2017 following an upgrade. The attraction originally opened in 2008.
The high-tech museum invites visitors to meet the future and explore 5G-based information and communications technology (ICT).
T.um features augmented reality (AR), virtual reality (VR), artificial intelligence (AI), hologram technology and 5G, and is made up of the 'Present Zone' and 'Future Zone'.
Meet the future and explore 5G ICT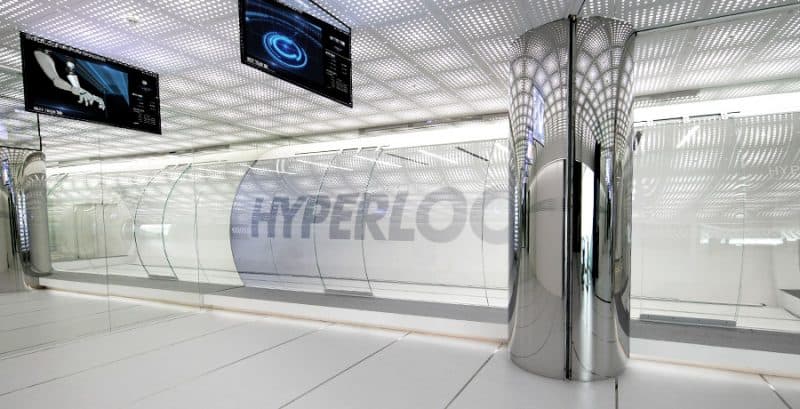 In the Future Zone, visitors form a team of expedition members, where they visit a high-tech city called Highland, set in 2047.
The Future Zone is comprised of rooms including Hyperloop, Space Control Center, Hologram Conference, Teleport Room, and Flight Shuttle.
Guests are tasked with using ICT to complete their mission, where they can perform rescue activities using Internet of Things (IoT) sensors, drones and AR.
In the Present Zone, visitors can experience SK Telecom's current technologies, which include VR shopping, self-driving cars, 5G, and smart home services.
Hyperloop and hologram technology at T.um
"Built with the most-advanced technologies, T.um invites visitors to experience in advance the innovative changes soon to be brought to their lives by 5G, as well as many futuristic technologies that hold the power to address problems that the humanity could face in the future," said Lee Joon-ho, Vice President and Head of New Media Office of SK Telecom.
Meanwhile, South Korea previously unveiled plans to build 140 museums and 46 art galleries by 2023, making art and artefacts more accessible to the public.
Blooloop has predicted six attraction tech trends to watch in 2019, from voice activation to bots and AI. We've also rounded up five VR experiences at attractions, including virtual paragliding and an immersive Victorian Nightmare.
Images: SK Telecom