#MuseumMoment is a cultural event being livestreamed all day on May 18, with TikTok for Good taking users on a virtual tour of 23 museums across 12 countries.
"At TikTok, we're proud to be a place where museums and galleries can open their doors digitally and connect with audiences all over the world with their exciting content," said Normanno Pisani, head of media partnerships at TikTok UK.
The TikTok event kicks off with the National Gallery in Singapore, before taking viewers to Israel, Japan, Brazil, France, Italy, Spain, Germany, and the UK and US.
#MuseumMoment will also include a tour of the Black Country Living Museum (BCLM) in the UK and the Museum für Naturkunde Berlin in Germany.
TikTok tour of 23 global museums
Abby Bird, audiences and communications manager at BCLM, said TikTok is "the perfect avenue to fire up people's imaginations about the past by telling the real stories of real people in new and creative ways".
TikTok users will also enjoy famous artworks at the Rijksmuseum (The Netherlands) and explore the spaces of the Sacramento History Museum and Metropolitan Museum of Art (US).
In addition, TikTok is launching a new augmented reality (AR) effect for virtual guests at the Palace of Versailles, who can walk through the gallery as Marie Antoinette.
TikTok has experienced a huge rise in cultural consumption over the past year, with #FineArt, #ArtHistory and #ArtOnTikTok getting more than 2 billion monthly views globally.
TikTok hosting all-day #MuseumMoment event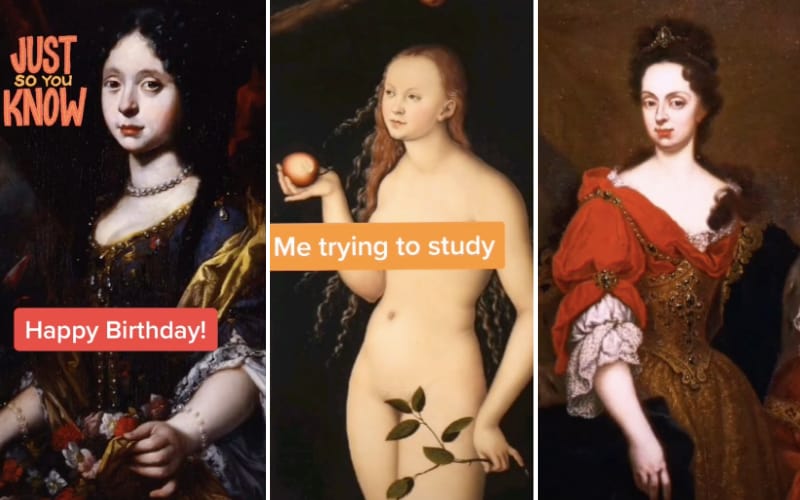 "The V&A has only been on TikTok for a few weeks, but we are really excited about the possibilities being on this channel will open," said Annie Andoh, social media manager at the V&A.
"TikTok is a great platform for us and other museums and cultural organisations to tell stories differently and dynamically in a way that can showcase the personality and joy that comes with creativity." 
The Uffizi Gallery in Florence recently revealed that TikTok has doubled its number of young visitors, after the Aquarium of the Pacific went viral with an octopus video.
Images: TikTok