Technology is vital when it comes to creating innovative and memorable visitor experiences and attractions. But what are the key attraction technology trends for 2020?
Visitors are becoming more tech-savvy, mobile phones are increasingly powerful and VR is losing its novelty. Blooloop predicts six attraction technology trends as ones to watch in the year ahead.
1. Virtual reality (VR)
Virtual reality is key when looking at attraction technology trends. It went from strength to strength in 2019. According to Forbes, it's predicted that location-based entertainment (LBE) will comprise approximately 11 per cent of the VR industry by 2023. However, VR is evolving to include social interaction, a good story and gameplay mechanics.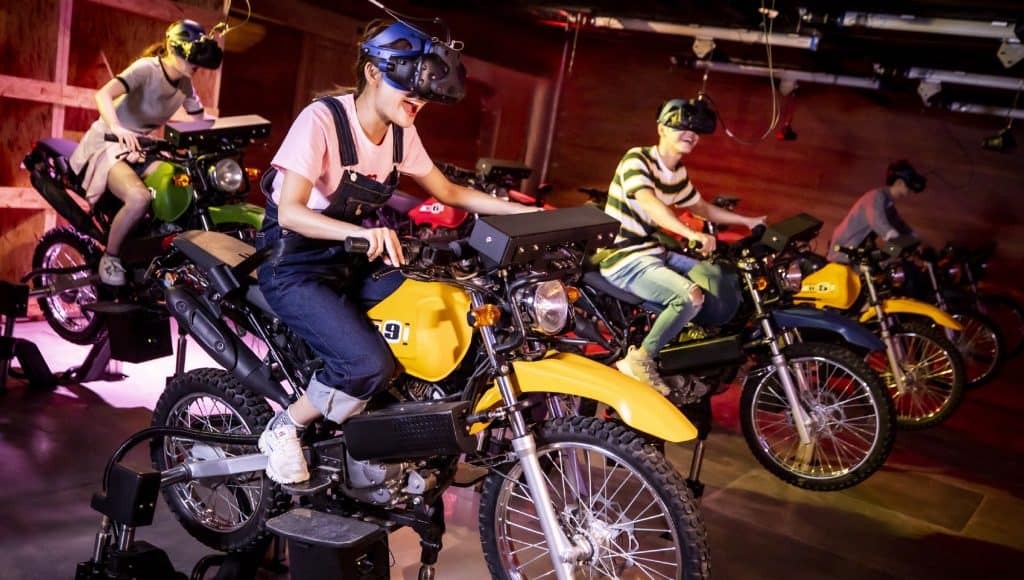 Lionsgate Entertainment World, one of China's most technologically advanced theme parks, opened in August 2019. The Twilight Saga: Midnight Ride, a next-gen VR ride, is the world's first multiplayer interactive hyper-reality VR simulator experience.
In addition, IPs are increasingly creating VR experiences. Last year, there were VR experiences inspired by Men in Black, Game of Thrones, Terminator, Avengers, Jumanji and Assassin's Creed. Holoride, Universal Pictures and Ford launched the world's first in-car VR experience, Universal Monsters Presents: Bride of Frankenstein Holoride, at Universal CityWalk.
VR and museums
As for museums, we're continuing to see the use of VR to add an extra dimension to exhibits. Following the trend, The Louvre collaborated with HTC Vive Arts on its first VR experience for visitors. That was called Mona Lisa: Beyond the Glass.
Cincinnati's Museum of Natural History & Science who launched a VR experience. Jurassic Flight allows guests to explore prehistoric skies and interact with dinosaurs.
VR creates multi-sensory experiences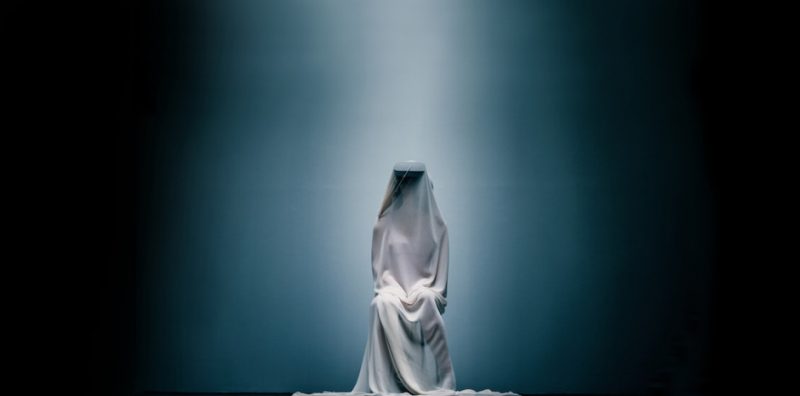 Another innovative use of VR came via the Museum of Future Experiences (MoFE), a virtual reality pop-up museum in New York. The multi-sensory experience includes analysis, audio-visual stimulation and dreamlike VR curated to visitors' inner being.
Will we see more applications of VR in wellness and retreats as the tech becomes less cumbersome?
Currently, experiences like the War of the Worlds VR walkthrough elements often use interactors to add sensations and jumps. We expect to see the development and increasing integration of haptics in VR LBE.
After an initial rush to add VR to coasters, we're seeing a more thoughtful use of motion bases and seats bringing feedback into attractions.
Virtuix, developer of the Omni virtual reality treadmill and Omni Arena esports attraction, has had success in getting players moving. We're not quite at Ready Player One yet. But free roam backpacks will get lighter as computing and communication technology advances.
Location-based VR
In 2020, we predict that virtual reality will only continue to grow and evolve, especially when it comes to location-based VR.
However, not everyone is sold on VR. Low-tech immersion is also an emerging trend in the attractions industry. Walt Disney CEO Bob Iger has said the company doesn't plan on pushing VR at its theme parks. Disney's focus is on creating immersive themed lands IRL.
2. Augmented reality (AR)
Augmented reality is, as the name suggests, an augmented view of the real world. It is supported by both Apple CEO Tim Cook and Disney CEO Bob Iger. Iger prefers to keep visitors in the theme park, and not a virtual world.
This is one of the attraction technology trends that popped up several times in 2019. However, VR still seemingly has the edge.
Ginza Sony Park in Tokyo, Japan unveiled a 'Ghostbusters Rookie Training' AR experience, as part of its 'Ghostbusters in the Park' programme. The attraction invites players to explore Ginza Sony Park, exterminating ghosts using a prototype AR headset.
AR experiences with park-specific reality-altering lenses have been launched between Snapchat and Disney, Universal and Six Flags.
In addition, 2019 witnessed the launch of Harry Potter: Wizards Unite – a new augmented reality mobile game developed by Niantic, the makers of Pokémon Go. The game overlays the Wizarding World of Harry Potter on the real world, with artefacts, creatures, people and memories mysteriously appearing in the Muggle world.
Museums and AR
An evolution of the audio guide, AR seems a technology well suited to museums. Tate Britain partnered with Facebook to create a Spark AR-powered art exhibit called 'The Virtual Wing'. This allowed visitors to view the art in greater depth.
They used a smartphone and Instagram's camera to scan and activate the experience. Using a map, guests could then navigate their way around eight AR-enhanced paintings.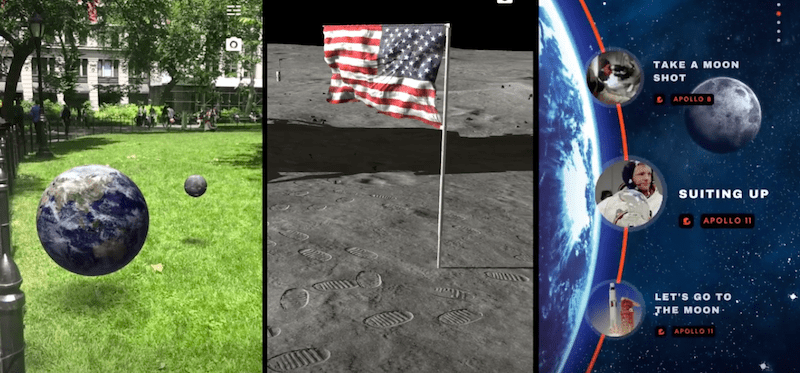 Elsewhere in the world of attraction technology trends, Apple and New York's New Museum created AR artworks, experiences and art sessions at Apple Stores.
The sessions included an interactive walk featuring works by contemporary artists. They also featured a class teaching the basics of creating AR using Swift Playgrounds, as well as an AR art installation.
Lisa Phillips, Toby Devan Lewis Director for the New Museum, said: "Augmented reality is a medium ripe for dynamic and visual storytelling that can extend an artist's practice beyond the studio or the gallery and into the urban fabric."
The Smithsonian Channel also launched the 'Apollo's Moon Shot' augmented reality app, which allowed users to experience Neil Armstrong and Buzz Aldrin's moon landing of 1969. Users were put on the surface of the moon, virtually moonwalking around the craters in a state of altered gravity.
And an added benefit of having your guests use their smartphones is the collection of useful data. Wifi tracking and Big Data will increasingly help attractions optimise their experiences for, and interactions with, visitors.
3. Robots
Attraction technology trends for 2019 saw mixed fortunes in the bot population. Last year did not start well for robots. The Henn na chain of hotels in Japan, famed for its robot staff, removed almost half of the bots as they caused more work for human staff.
Still, Alibaba Group's futuristic 'FlyZoo' hotel features robot staff delivering cocktails and fresh towels. Andy Wang, CEO of Alibaba Future Hotel Management, said: "It's all about the efficiency of the service and the consistency of service because the robots are not disturbed by human moods. Sometimes, we say we are not in the mood. But the system and the robot will always be in the mood."
Robot assistants, builders, artists and acrobats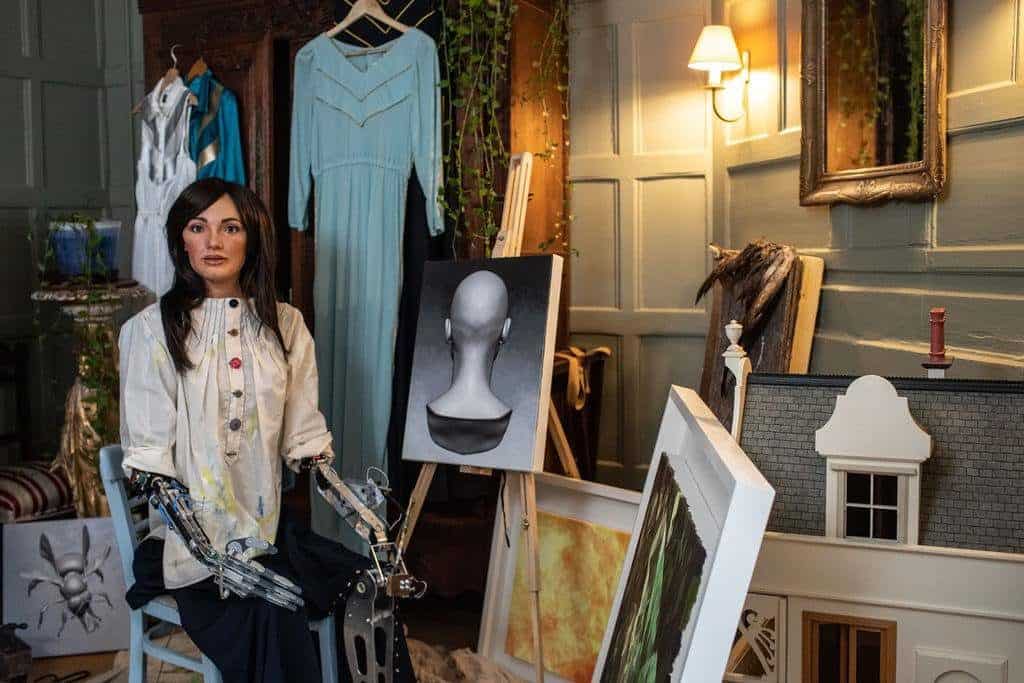 It's not just hotels using bots, though. Innovative robots will assist wheelchair users at the Olympic Games Tokyo 2020. They can carry food and other goods, guide people to their seats and provide event information.
Meanwhile, plans were unveiled for a Robot Science Museum built by robots in Seoul, South Korea. It will be constructed using robotic construction techniques and drones.
A patent application filed by Disney also hinted at a breakthrough in their 'Stuntronics' programme. Robots are being trained to perform acrobatic stunts. The application of this was revealed to be an animatronic Spiderman who will be swinging above the Avengers Campus.
Bots are making art now, too. An exhibition at the University of Oxford showcased art created by the world's first ultra-realistic AI humanoid robot artist. Ai-Da uses a robotic arm and pencil to draw what she sees thanks to cameras in her eyeballs. AI algorithms, created by scientists at the University of Oxford, help produce coordinates for her arm to create art.
4. Artificial Intelligence (AI)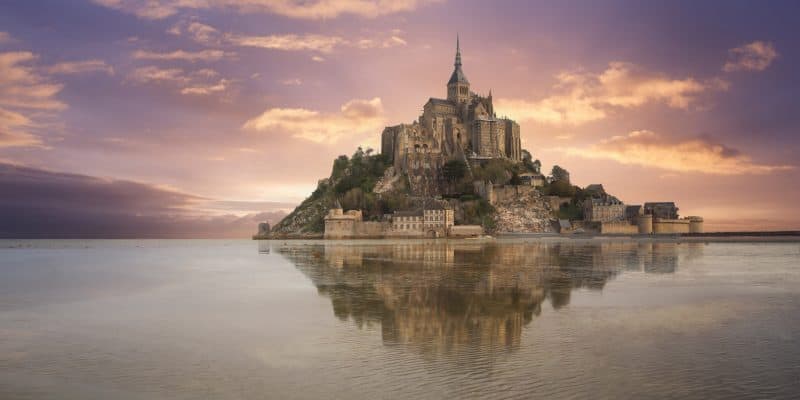 AI is another of the key attraction technology trends to keep watching in 2020. In retailtainment, Westfield created an AI-powered pop-up shopping experience.
Elsewhere, the UK's pavilion at the Dubai World Expo 2020 will use artificial intelligence to write poems in a giant illuminated "message to space".
Microsoft also has a $125m 'AI for Good' programme, and previously announced 'AI for Cultural Heritage', which uses AI to address challenges in society. It launched this in response to modern threats to cultural heritage. It's an attempt to preserve people, places, languages and artefacts.
This followed Microsoft's collaboration with the Metropolitan Museum of Art and MIT. The partnership involved looking at ways in which AI can make the Met's Open Access collection accessible and useful online.
Deep fake
Samsung's Artificial Intelligence Centre in Moscow has developed new AI software that can generate videos using just one image. This is known as deepfake technology.
The Dali Museum used AI and machine learning to create an uncanny lookalike of Salvador Dali, who welcomes and interacts with visitors.
This is something that Universal is looking at too with the Comcast NBCUniversal LIFT Labs Accelerator programme. Respeecher is one of the tech start-ups selected. The company has created "Obamification" which allows face transfer and voice conversion.
At IAAPA 2019, Dreamcraft Attractions exhibited Project Eve. Eve is an AI-based on a real actor who can play noughts and crosses (Tic Tac Toe in the US). The technology has the potential to create avatars who look like real people, either theme park guests or actors from movie franchises.
5. Interactivity
Interactivity is one of the ongoing attraction technology trends from the last few years. Experiences are becoming more engaging, immersive and personalised. And it shows no signs of slowing down in 2020. Smartphones have altered visitors' expectations when it comes to engaging with attractions.
It's no longer enough to create beautiful theming or a static exhibit. Attractions need to connect with Millennials and Gen Z, using the latest technology and embracing smartphones.
Guru's Dana Duran described smartphones as a "tool for enhancement, engagement, sharing and interactivity". Great examples of this are Artlens at the Cleveland Museum of Art, the scavenger hunt aboard the USS Iowa and Guru's 'Visual Magic: Dali's Masterworks in Augmented Reality' at the Dali Museum.
In addition, the High Museum of Art also launched a Tinder-style app for art called Heartmatch, which allows users to swipe right and swipe left on artworks they like or don't like. The Play Disney Parks app at Star Wars: Galaxy's Edge lets guests hack droids, translate alien languages, and pick sides.
Interactivity and personalisation
Super Nintendo World will seemingly raise the stakes when it launches at various Universal theme parks, including Universal's Epic Universe.
It will first open this summer at Universal Studios Japan, combining the real world and video games, with visitors able to use a wearable wristband, called a Power Up Band, alongside a smartphone app. The Power Up Bands are themed to different characters. They allow guests to collect digital coins and compete with other guests.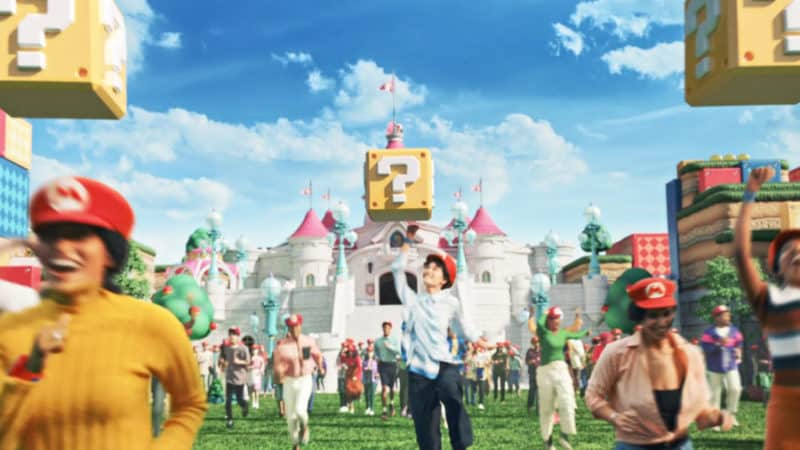 Thierry Coup, Senior VP and CCO, Universal Creative, said: "Think of Super Nintendo World as a life-size, living video game where you become one of the characters. You're not just playing the game; you're living the game, you're living the adventure."
The Experience Economy's Joe Pine said: "I used to tell those who stage experiences that if somebody pulls out their phone in the middle of an experience, it means they are disengaged, not a part of that experience anymore. Now it's the opposite.
"The first thing you want is for everyone to pull out their phone and take a picture that recognises they are engaged with the experience. That is a big change."
A new type of storytelling
Holovis, a leading experience designer, previously launched its software platform HoloTrac. This identifies guests through an attribute recognition engine in order to offer personalised experiences, with guests interacting within the space and enjoying a nonlinear narrative.
We've already seen interactivity in Black Mirror's 'choose your own adventure' episode. Meanwhile, Disney Research is using artificial intelligence to develop an interactive storytelling system. Some customers still seek passive experiences. But there is a growing desire for experiences that people can drive themselves, as heroes of their own stories.
As Pine said: "The rise of the smartphone allows us to centre the universe around us, personally. We can summon a car by magic; we can access any piece of information. One of the things it drives is the need for more customised goods and services within those experiences, so they are more personal."
6. Esports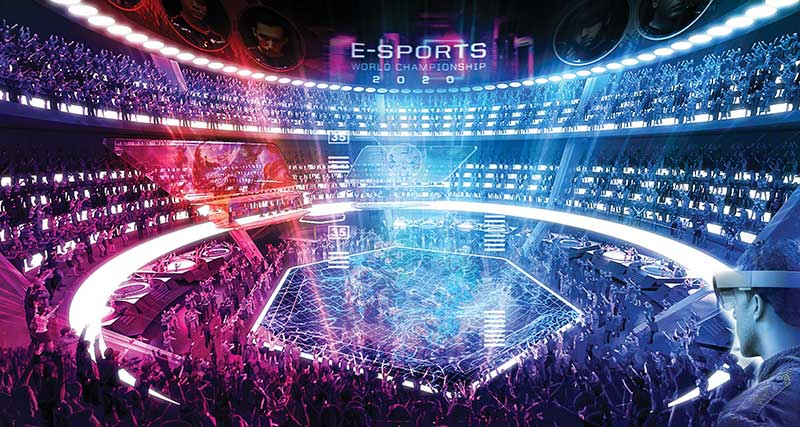 Finally, we can't talk about attraction technology trends without mentioning esports, a form of sport competition using video games. This is growing in popularity and is set to challenge the NFL with a predicted 300 million viewers by 2022.
Esports is now a global multi-billion dollar industry featuring professional players with a huge fan following. These events often sell out, and specialist stadia have popped up around the globe to host tournaments.
Esports will change the design and technology used in venues from arenas to cinemas. And gaming is already influencing attraction design, for instance through brands like Nintendo, or game mechanics in storytelling.
Esports venues
Examples of new developments include the world's first dedicated esports racing arena in Miami and a $50 million, next-generation esports and entertainment venue in the Philadelphia Sports Complex. In July, Sanya also revealed plans for an esports theme park with a total investment of $682 million.
GameWorks opened 40 esports Lounges in the last year. More recent developments include Super League Gaming's partnership with Wanda Media to host esports events in China, and a hotel dedicated to esports in Japan.
"Even from the earliest days of gaming, people have wanted to compete," said Philip N. Kaplan, GameWorks chairman and CEO. Esports is just a formalisation of this natural phenomenon of folks competing. Everyone loves going to watch races; similarly, everybody loves going to esports events."
Reinventing casinos with esports
Casinos are also experimenting with esports, in a bid to attract a new audience after something different. For example, The LINQ Hotel & Casino at Caesars is transforming itself into an experiential casino space. It now boasts holographic games, interactive art exhibits, esports, fan caves, self-service beer, and VR.
Matthew Kenagy, senior director of strategic development at Caesars Entertainment, spoke about the experience:
"When we first started designing the space, we began by thinking about millennials. Our research demonstrated that it is not so much that millennials don't want to play in casinos. It's that they don't want to play in a space where they are sitting next to someone that looks like their parent."
Attraction technology trends – hyper immersive experiences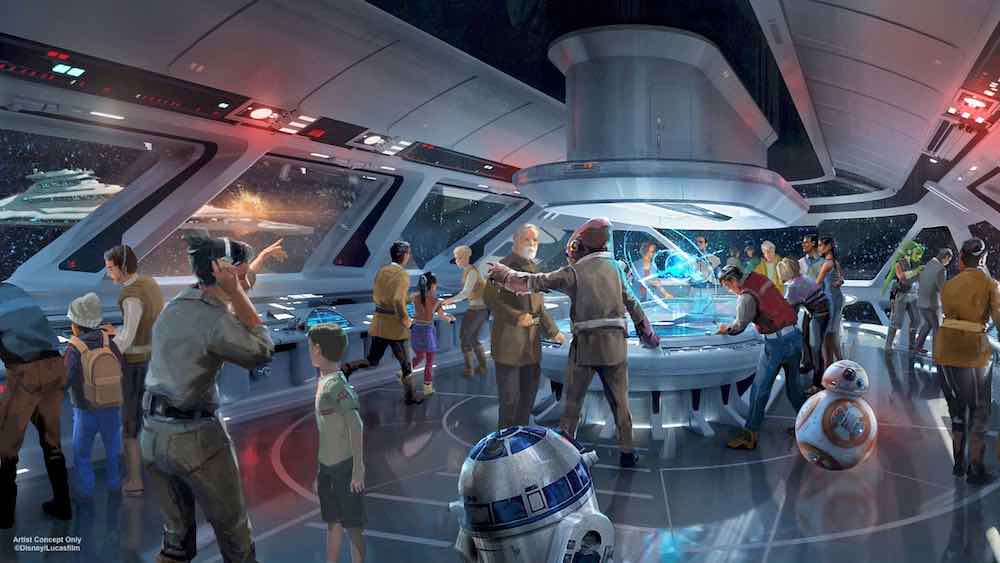 When it comes to attraction technology trends, visitors today are particular. The experiences they want are increasingly interactive, customised, individual, shareable, or all of the above.
With this in mind, many attractions are providing innovative offerings and state-of-the-art tech. It has never been more important to focus on the visitor experience in the age of social media.
Looking ahead, key developments incorporating many of these cutting edge technologies are Super Nintendo Land and Disney's Star Wars hotel. We await both with interest to see how Universal and Disney use technology to create hyper immersive experiences.
attractionsTECH
Blooloop is partnering with ISE 2020 to present a half-day conference covering the latest attraction technology trends on the morning of February 14th. See our speakers as well as finding more information here.
SPECIAL DISCOUNT FOR BLOOLOOP READERS:
30% off with code BLP419609.
Buy tickets here.