The UAE has unveiled plans for Mars Science City – the largest simulation of the Martian landscape on Earth – which will also include a museum built from 3D printed sand walls.
The 1.9 million square feet development has been designed by Bjarke Ingels Group.  Interconnected domes will provide researchers from the Mohammed bin Rashid Space Centre with a simulated Martian environment.
A team of volunteers will attempt to live in the environment for a year to provide data for a future Martian colony.
The development also includes a museum constructed from walls 3D printed from Emirati desert sand.  The Mars Science City Museum will educate visitors about space exploration.
The UAE has an active space programme with an unmanned probe set to reach Mars by 2021 to coincide with the 50th anniversary of the founding of the UAE.  The probe will map the Martian atmosphere to provide a complete picture of the red planet's climate.
Mars 2117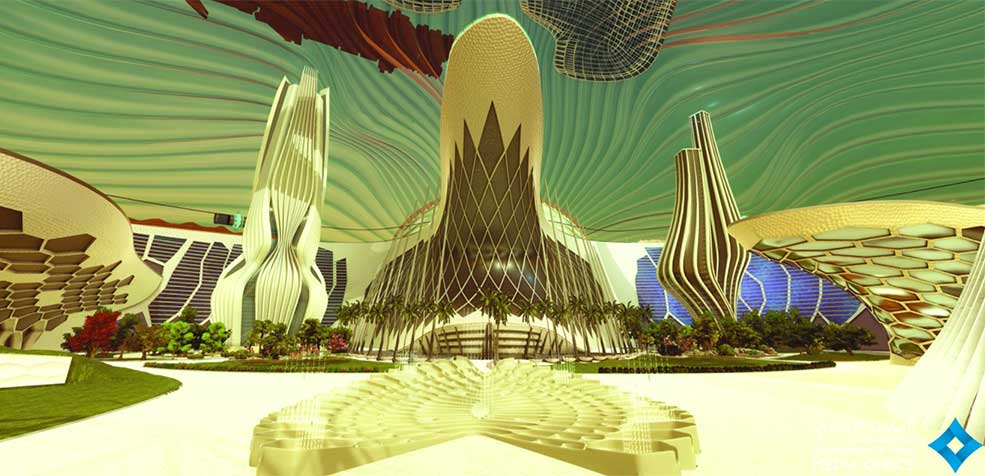 Data from the probe and Mars Science City will support the UAE's long term goal of establishing a city on Mars by 2117.
The 100 year plan, the Mars 2117 Project, was announced in February this year.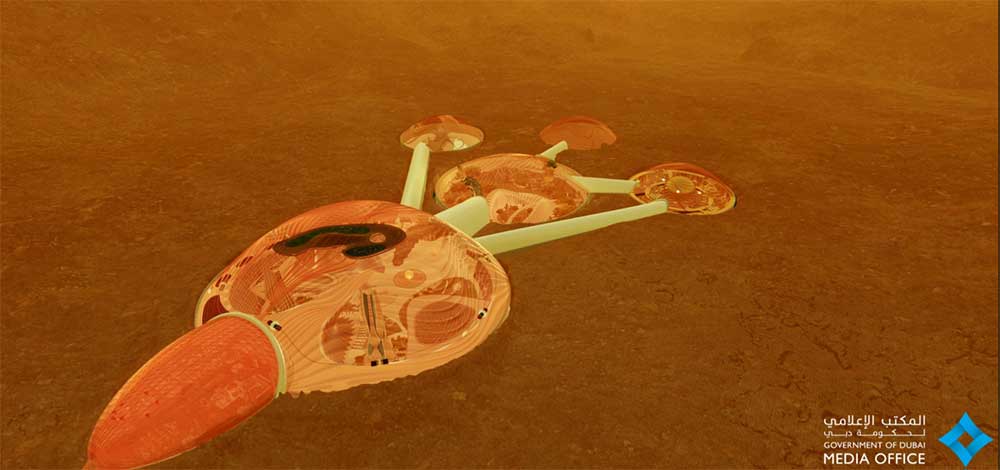 In the short term, the UAE sees huge benefits in the skills and technology that will be created from the ambitious space programme.
China recently announced a £60 million Mars Village scientific and tourism base to be built in Qinghai province.  Again the science base will also include a visitor attraction element.
Images: Mars 2117 from Dubai Media Office