Wynn Resorts Ltd has unveiled plans for a $2bn expansion in Macau, which will include an art museum, immersive theatre, interactive sculptures, and two hotels.
The project, called Crystal Pavilion, is designed by architects Robert A M Stern, in collaboration with Wynn Design & Development.
The innovative all-glass building will house two hotel towers with a total of 1,300 rooms and suites – 650 rooms in each. Wynn anticipates approximately 7 to 10 million annual visitors to Crystal Pavilion.
Crystal Pavilion will add two hotel towers
Entertainment attractions include a 270-degree fully immersive entertainment theatre, a food hall, sculptures, an art sculpture garden, an art museum, and interactive installations.
The immersive theatre will boast super-live technology, while the art museum will overlook the new gardens, as Wynn Resorts Ltd aims to redefine the non-gaming experience in Macau.
With the new project, Wynn Resorts is increasing Macau's tourist offering, and contributing to the development of the Greater Bay Area.
Fully immersive theatre with super-live tech
Wynn Resorts is also renovating and updating the rooms and suites at the Encore hotel and repositioning the West Casino, both located at Wynn Macau.
The company is adding two new restaurants next to the casino and expanding the retail esplanade. The projects, costing $125 million, are all underway and expected to complete by the end of 2019.
Located next to the Wynn Palace, Crystal Pavilion is expected to open in 2024, with construction scheduled to begin in 2021.
Art museum overlooking gardens and sculptures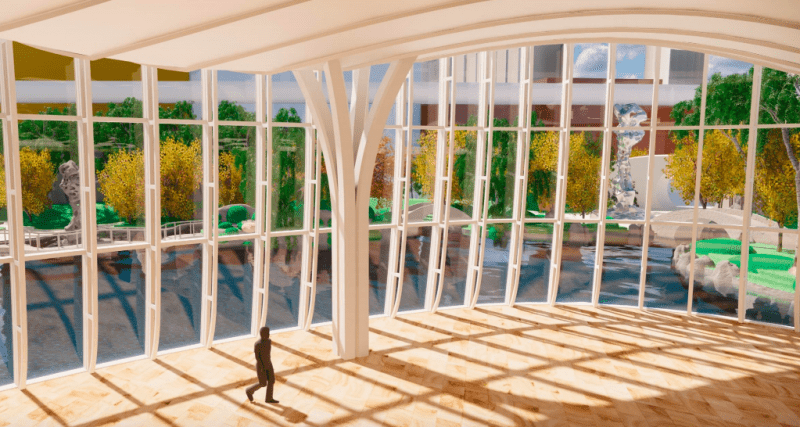 Elsewhere, Macau's Studio City is opening a water park, gaming area and cineplexes. The water park is set to be "one of the biggest" in Asia.
The second phase of Studio City, costing between $1.35 billion and $1.4 billion, will also include two hotel towers, retail, F&B options, as well as a theatre. The cineplexes will include VIP and IMAX.
Images: Wynn Resorts Ltd